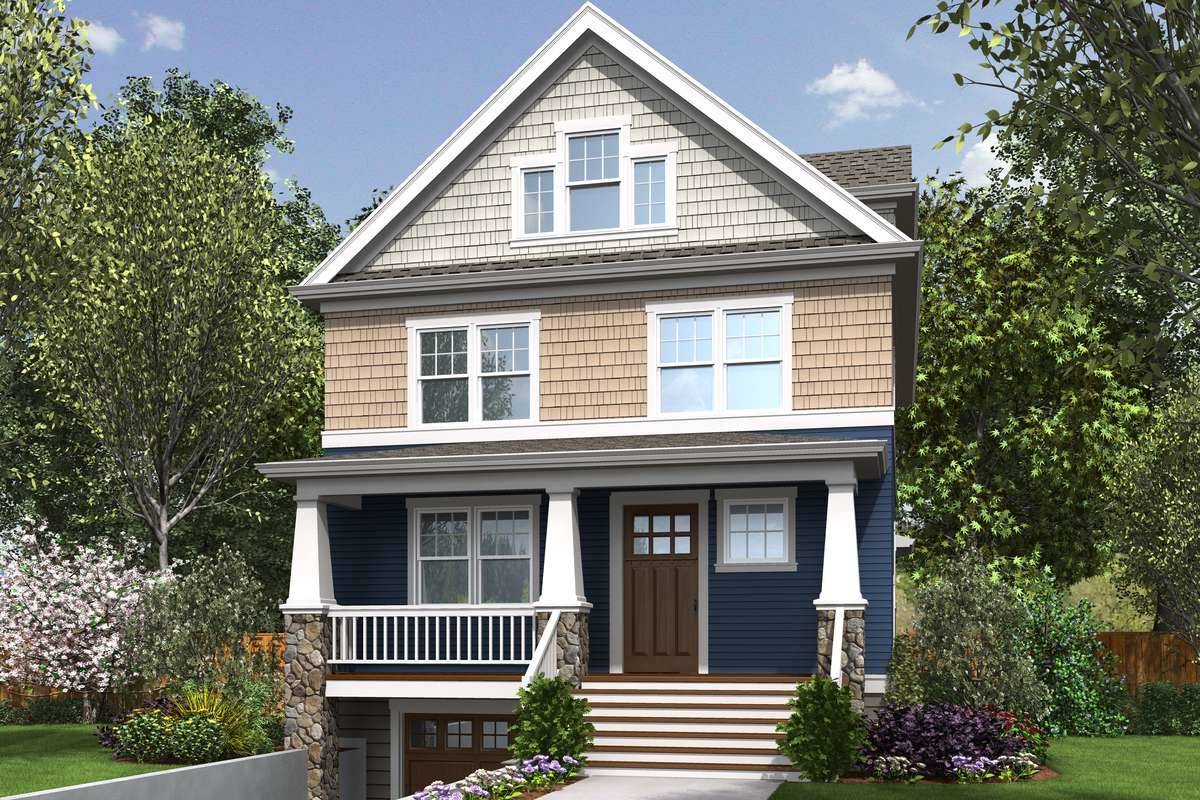 Finding the perfect home can be stressful. If you want to make it easier on yourself, consider a rectangular house plan! They offer affordability and are easier to build, so these plans can help bring some peace of mind to designing your dream home.
Homeowners across the nation have fallen in love with the convenience of these designs. Many prospective buyers are drawn to them because of their ability to fit challenging of lots, which is due to their relatively compact footprints. When you pair that with accessibility and a wide array of styles available, the answer becomes clear… rectangular house plans make a great choice! Take a look through the wide variety of rectangular house plans available. With tons of styles, quality designs, and the best prices, Direct From The Designers is a fantastic place to start!
While every homeowner has different needs, we can help make sure your home meets all of yours. Just let us know how we can help you! And if you are still on the fence, read on to see why you should seriously consider a rectangular house plan.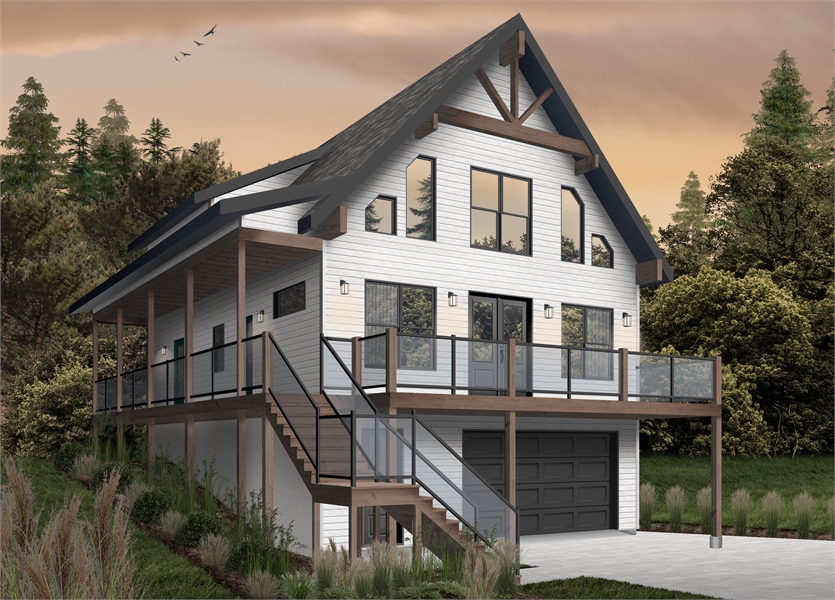 It doesn't matter where you are on the journey―we are here to help. Start by trying our Detailed Search to filter through thousands of options and find the ones closest to what you're looking for.
Perfect Footprints for Any Lot
Oftentimes, homeowners shy away from narrow or limited lots. They may think that a smaller lot automatically means a smaller home. But we're here to tell you that it doesn't have to! Instead of building out, these rectangular homes build back and up. That means they offer the same or even more space than a "regular" home. So, while others shy away from these lots, you can embrace them (often at lower cost!) knowing that you'll still get an amazing house in the end.
You aren't limited when you decide to build a rectangular house plan, either. In fact, you have a wide array of options at your fingertips. No matter your family's size or needs, we have plans to suit everybody. You'll be amazed at just how large and luxurious some of these home plans can be.
Whatever you're looking for, it's important to remember two things. First, we recommend that you buy your lot first. It's much easier to find a home that fits a lot than vice versa. Then, check any local ordinances or HOA rules. You need to know if there are height or other building restrictions in your area. Don't worry―our team can easily navigate limitations to ensure you can still build your dream home. We just need to know about them!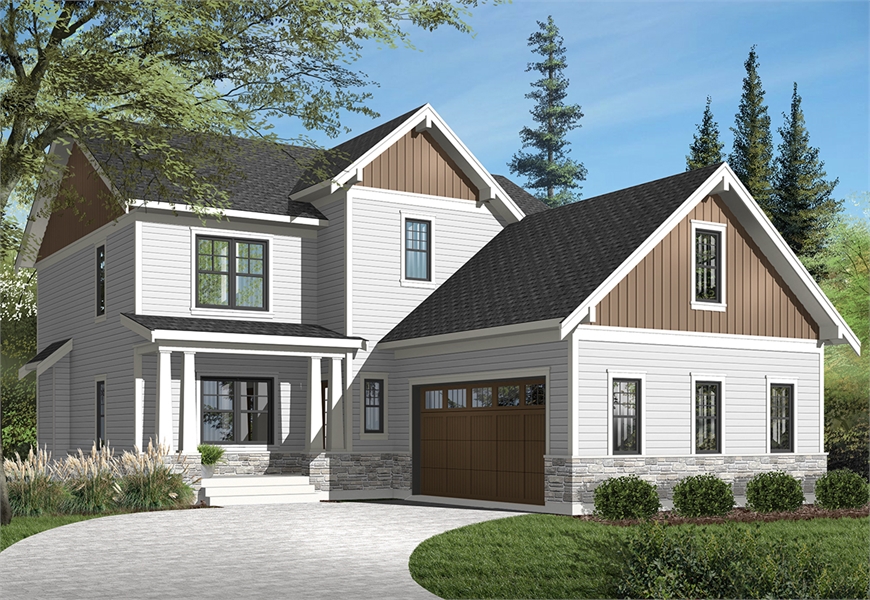 Comfort and Accessibility Throughout
Even for young couples, accessibility in a home is crucial. Whether it's for aging relatives, young kids, or even just a sense of togetherness, it's an important feature of any home. That's why virtually all of our rectangular house plans focus on it!
DFD-9576 (above) is a lovely home you can make extra accessible, if you like. Of course, we can easily add a wheelchair ramp in the garage and to the front door. Once inside, large open rooms make for easy navigability. Plus, the den on the first floor can be modified into a bedroom suite for relatives who come to visit. The wide staircase can even accommodate a stairlift, if needed. Just because a home's footprint isn't a sprawling ranch-style layout doesn't mean that it can't be enjoyed by people of all ages and abilities.
The simple and compact designs help make rectangular house plans accessible and enjoyable for everyone. Even if your dream plan doesn't include some of the necessary ADA considerations, we can make it accessible to you or someone else. Feel free to ask your designer about modifications. We are always happy to help make your dream home possible!

Affordable Relaxation Anywhere
Whether it's for weekend getaways or a year-round dwelling, rectangular house plans make amazingly affordable options. Why? Because corners are expensive! The fewer corners from the foundation to the roof, the easier and less expensive the house will be to build. You can put that savings to good use by investing in a dream lot. Remember, your rectangular dream home could be built nearly anywhere! Whether it's overlooking the beach or a mountain vista, we've seen and done it all!
DFD-9363 (above) shows how a rectangular house plan makes a fabulous vacation home. The single-story layout offers 3 bedrooms and an amazing wraparound porch, perfect for watching the waves or enjoying any landscape. Downstairs, there's a finished basement that can double the living space!

By choosing a rectangular house plan, you unlock a whole new world of options. A stylish choice for those looking for a midsize family home, DFD-1926 (above) showcases yet another rectangular layout possibility. Just look at how it stacks all its space on a compact footprint for greater savings! From the basement ADU behind the drive-under garage to the game room three flights up, everybody can spread out for comfortably. This cozy Craftsman is a favorite thanks to its affordability and authentic style, and it's perfect for tight urban locales. 
As you start, continue, or finish the search for your dream home, don't shy away from a "different" lot. What might be a challenge to others is really an invitation! Our wide range of affordable and simple rectangular house plans are packed full of opportunities waiting to be realized. We encourage you to consider what these houses can provide.
If you have any questions or need help during your home search, feel free to contact us. Our team of experienced home designers and advisors is always happy to help you find the perfect dream home, no matter the shape or size!