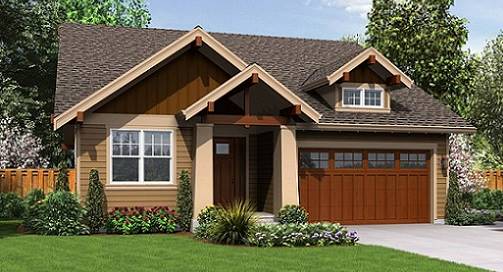 Whether you're a new empty nester, looking for a house to retire into, or just want to tighten up your finances, check out home plans for downsizing that check all of the boxes! With a wide range of styles, features, and unique offerings, these plans are some of our and our customers' favorites. Explore them for yourself and see what strikes you.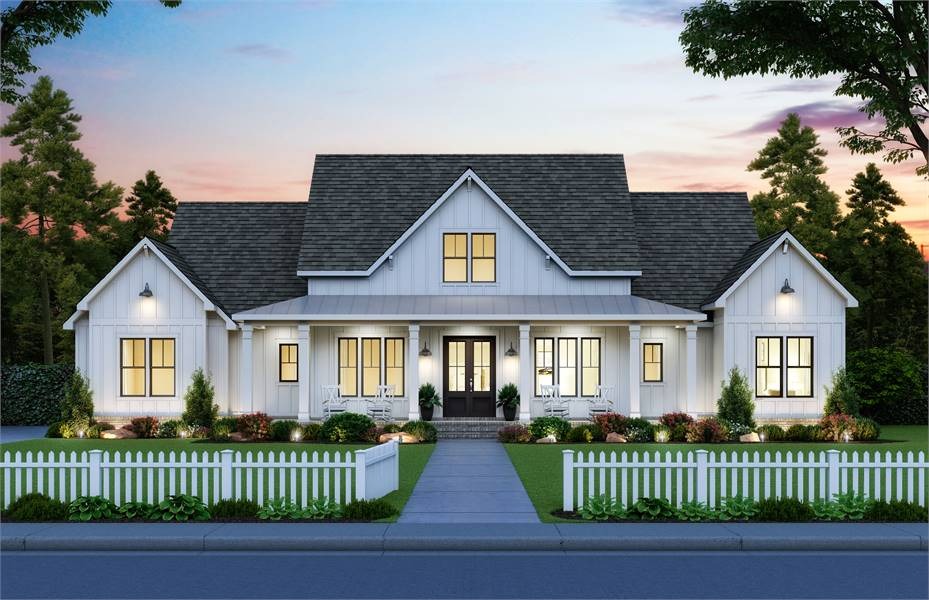 Homeowners choose to downsize for a variety of reasons. As our lives and priorities change, a big home may not be as practical as it once was. Some need plans that are accessible for themselves and older relatives. Others want smaller plans to accommodate their traveling lifestyles. You could even be looking for an affordable second home for a favorite vacation spot or to be closer to your kids. Whatever your reason, we are happy to help you navigate home plans for downsizing.
If you need help at any point during your search, feel free to reach out. Our team of industry experts can't wait to point your toward the right house plan, or modify one to perfection! Let us know how we can help you.
Here's what to consider when choosing a dream downsized plan.
Finding Your Style
The great thing about home plans for downsizing is that they come in so many looks. Every sort of design, whether new and trendy or time-tested and traditional, can be found with modest square footage.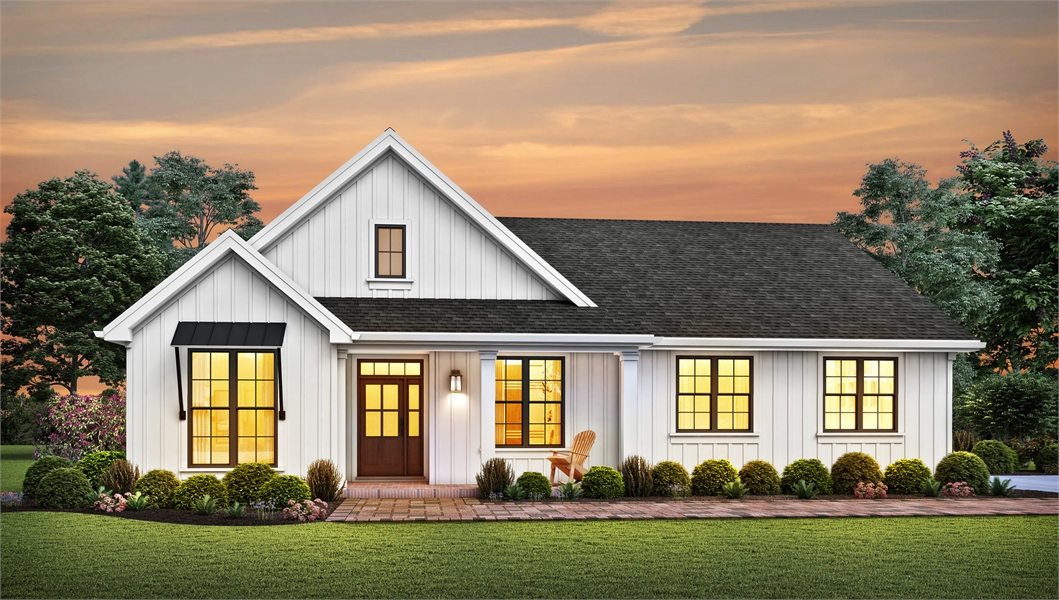 Farmhouse style plans such as DFD-8317 (above) are super chic and popular these days! Meanwhile, contemporary homes like DFD-3085 (below) make a bolder sort of statement. With so much variety, you don't have to sacrifice your style when you downsize. You may even be able to mimic a favorite larger home into a smaller design!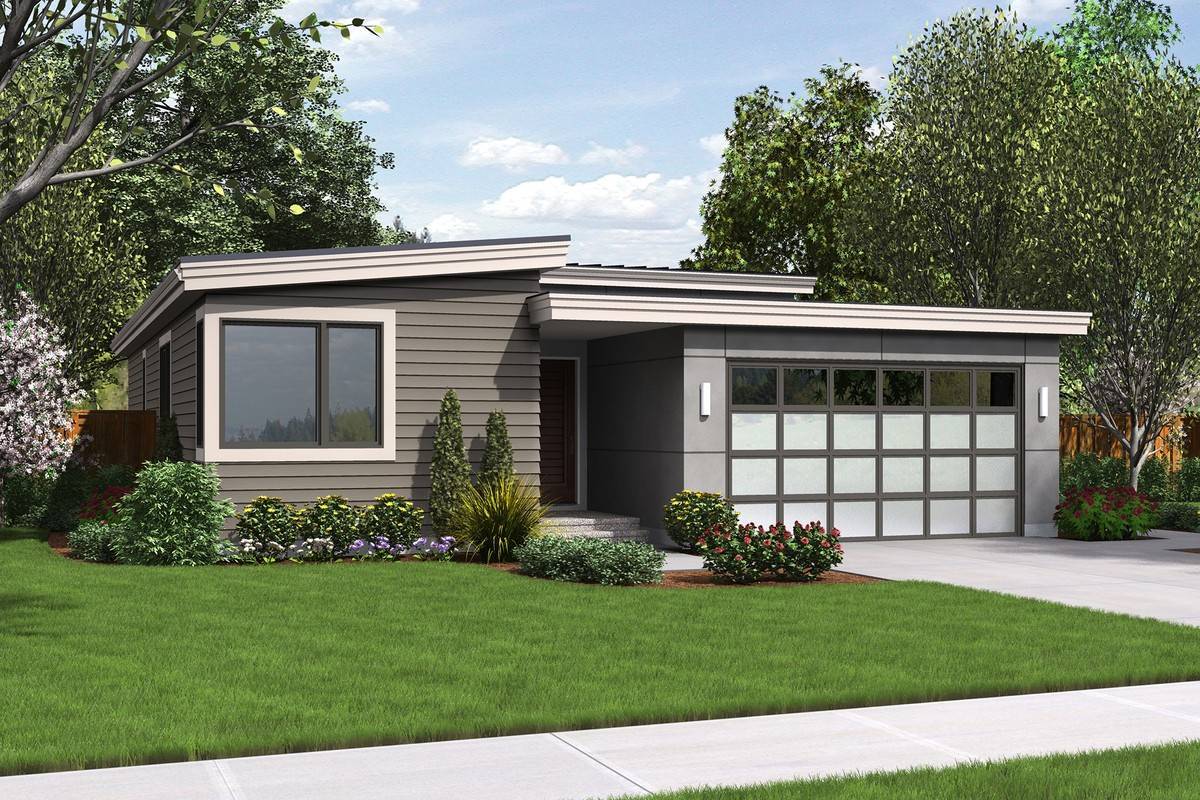 Whether or not you already know your desired style, take some time to play around with our detailed search function. Here, you can narrow down thousands of home plans into the ones best for you, with filters for size, style, and every other feature that you could think of.
Consider the Necessities
The whole point of home plans for downsizing is that they are a reduction in terms of space, number of rooms, and extraneous features. Choosing the right design will be a practice in figuring out your necessities. While you may not need a fully finished basement or extras like a media room, you may want to keep bedrooms for the kids and their families.
We encourage you to make a list of all of the features of your current home. What counts as a must-have? What can you live without? Once you do this, you'll have a better idea of how to narrow down your home search.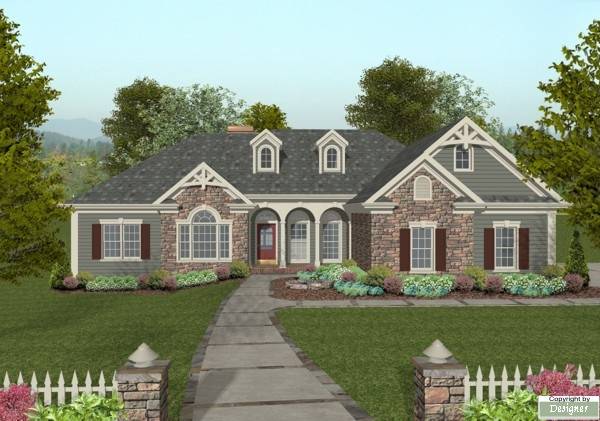 DFD-8460 is a lovely home that showcases a split-bedroom ranch layout. Notice how the big, open rooms are accessible to people of all ages and abilities. Plans like this easily accommodate wheelchairs and other things that might become necessary in later years.
Downsizing is a practice in the future. You want something that works for the here and now, and for what you can expect in the coming years. Keep that in mind as you explore these homes. We want to make sure that you get the most enjoyment for your money, while still budgeting wisely.
Maximizing Your Budget with Home Plans for Downsizing
The biggest part of any dream home search is the minding the budget. Often, what you want or need in a downsized home may not match what your current larger home has. Just as with choosing your rooms and features, you should always map out your priorities.
One of the best things about downsizing is that you can sometimes afford to add features that you might not have been able to in a more expensive home. Consider talking with one of our designers to make your dream into a reality.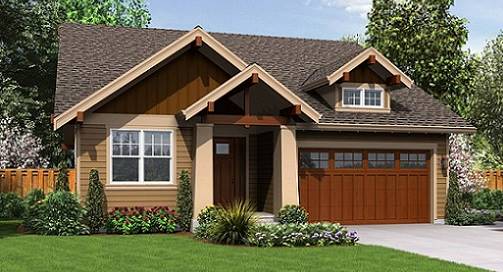 DFD-3086 is a dream come true for many empty-nesters who want to move into desirable locations with compact lots. It has the perfect amount of space for you and your loved ones, without being too over-the-top. The secondary bedrooms would be perfect for hosting guests and/or serving as home office or craft spaces. No matter which home you choose, in the end, you can make it your own!
We can't wait to hear your feedback as you start, continue, or even finalize your search for the perfect home. Happy hunting!