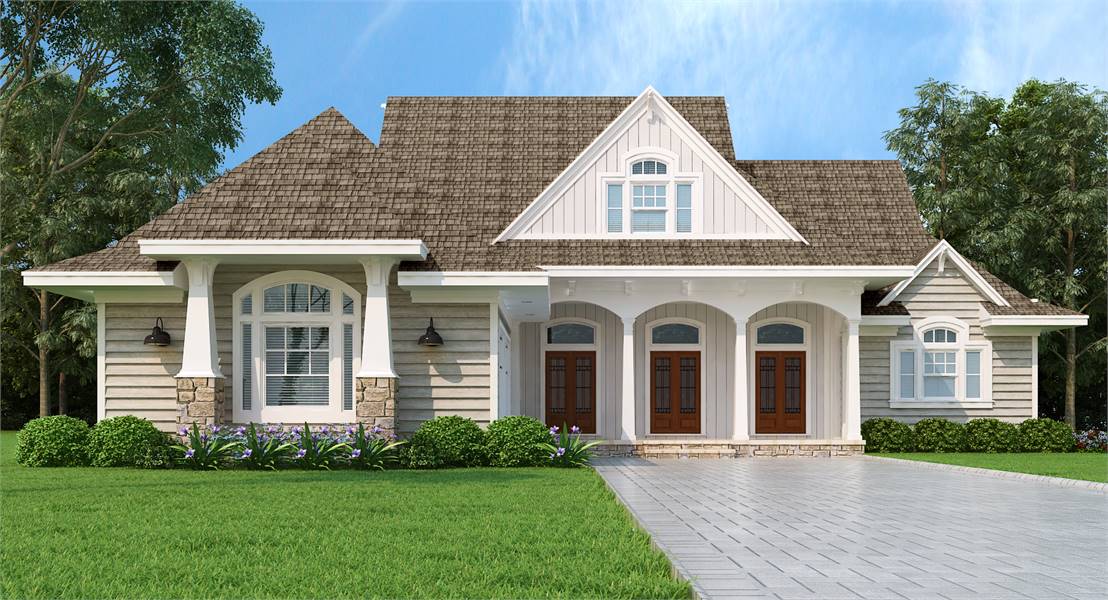 We have come to know some of the most requested designs, features, and common modifications customers make to our house plans over the years. Now, we've taken the most trendy home plans and turned them up a notch, adapting them with in-demand details to make all new designs! We like to call these the 'Home Plans That Customers Prefer.' Explore this collection if you want a house plan that checks all the boxes, because it already includes amazing features and popular modifications, so you don't have do the hard work yourself!
Of course, we are always more than happy to modify any home plan you find on our site. If you see something that you like, feel free to reach out. We will modify the blueprints until your dream home is just as you want it!
But for now, here are a few of our favorite home plans that customers prefer, each in a different style. Check them out to see if they already have everything you desire. Happy hunting!
House Plan 5345: Affordable Modern Style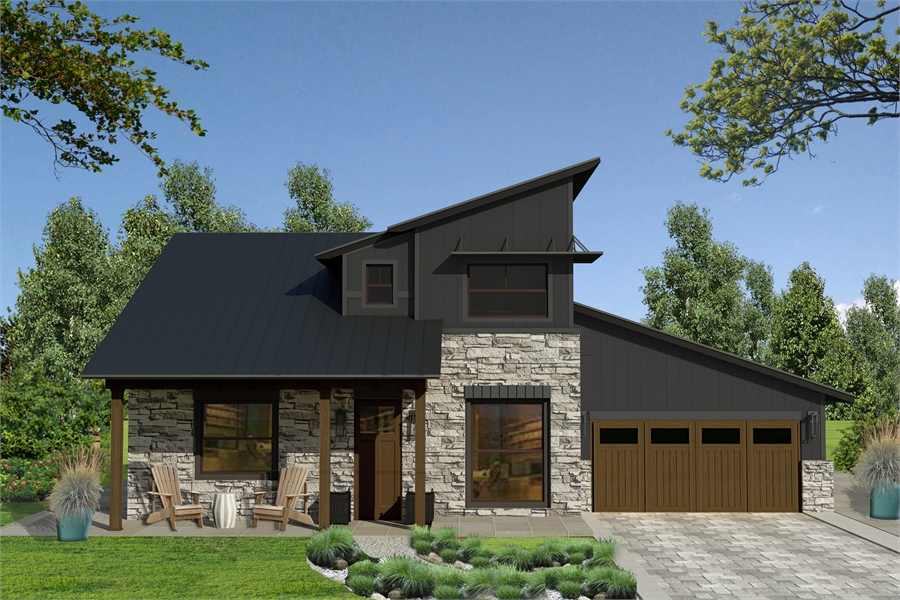 So many homeowners love the unique features of modern homes. Their sleek lines and high-contrast designs can really leave an impression on anyone who sees them. However, some people mistakenly believe that modern homes are inherently pricey. While they are highly fashionable, their cost to build doesn't have to be extravagant!
Take DFD-5345 for example. This sensible yet stylish home has 2 floors, a 2-car garage, and 3 large bedrooms. The interior offers a lot to appreciate in just 1,603 square feet of space! Customers can't get enough of this plan and its similar counterpart DFD-7298, both of which provide style at an affordable price.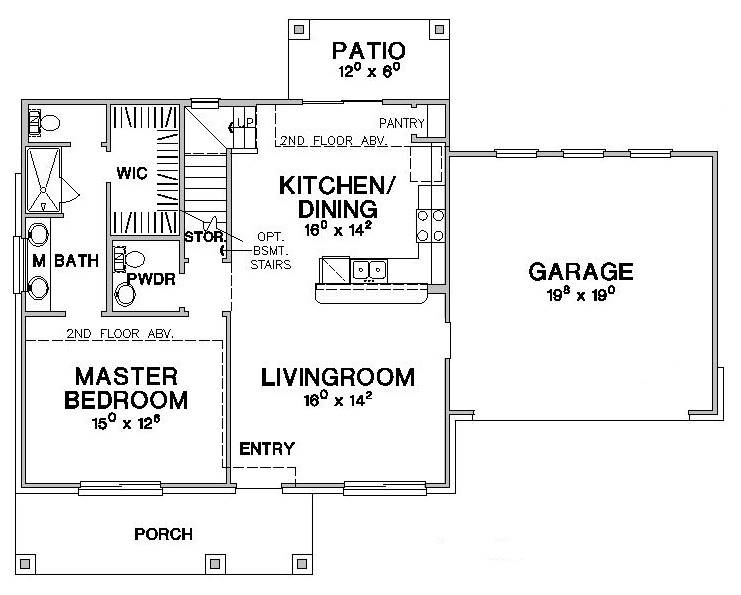 This home is based on a popular plan people have flocked to for nearly a decade, DFD-3075. After receiving feedback from our customers, we added the garage, extra storage, and a bit more space inside. Voila! That is exactly how home plans that customers prefer are born.
House Plan 7260: Farmhouse Charm with Space for the Kids
Farmhouse plans have absolutely skyrocketed in popularity across the country. These charming plans are known for their simple yet welcoming designs. Explore our vast array of farmhouse plans to see what all the buzz is about!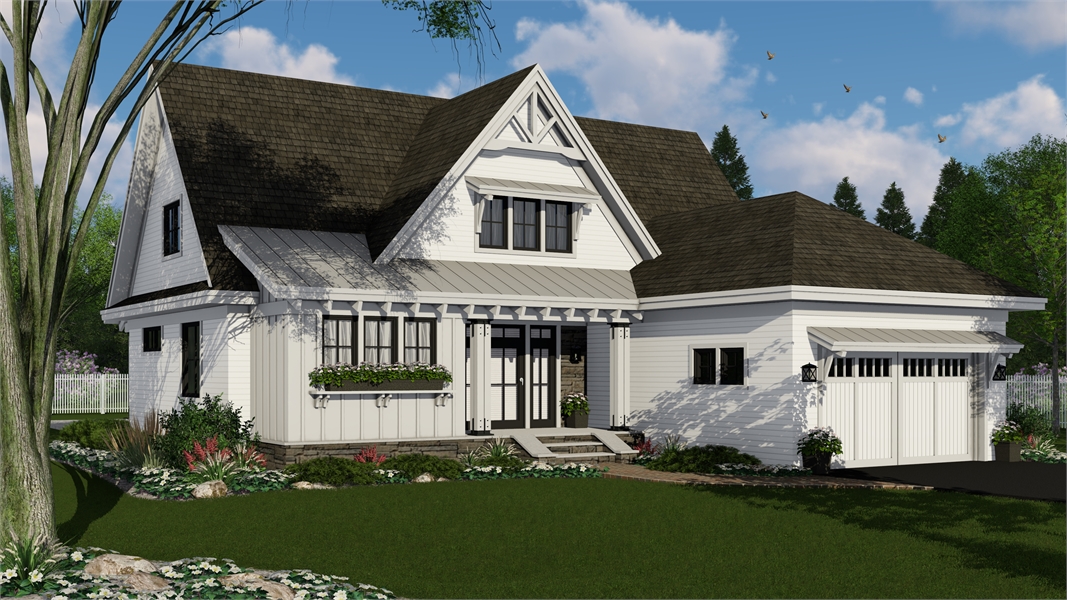 DFD-7260 is another response to customer desires. This 2,584-square-foot plan is the perfect home for a growing or larger family who wants enough, but not too much. So, what did we do to make this home special? We added a few features to the layout make your life a little easier!
For starters, we included a loft on the second floor, placed ideally among the secondary bedrooms for the kids to use for playtime or homework. In that same spirit, we added a built-in desk in each bedroom as well! This means that each child has their own place to focus and get work done. Finally, notice the additional laundry room upstairs. Between this and the one off the mudroom, the time it takes to do chores can be cut in half!
House Plan 4315: A Traditional Craftsman for All Ages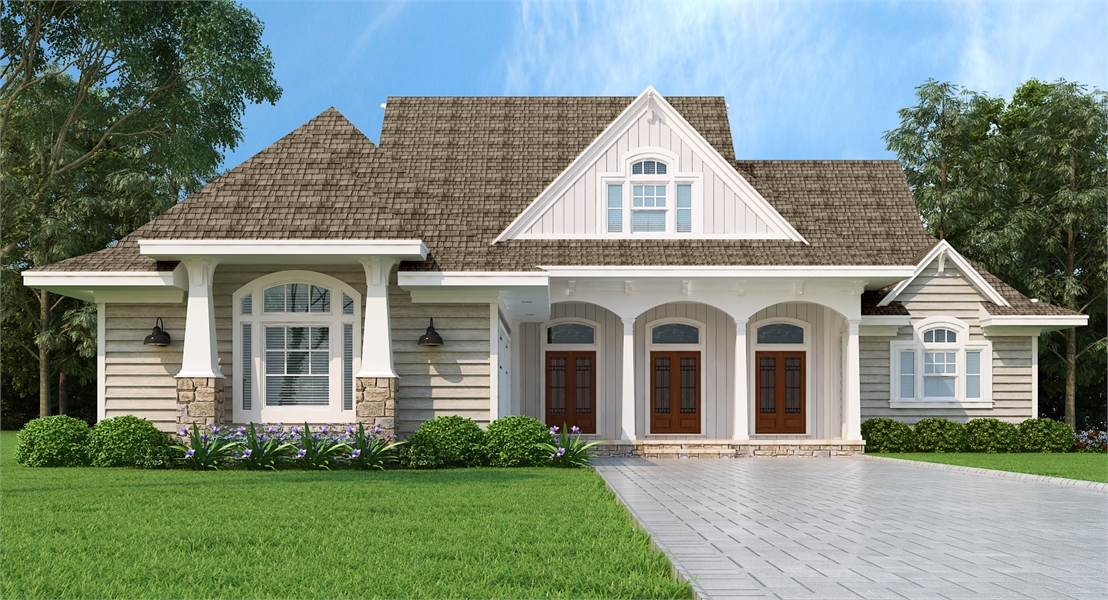 No home style has withstood the test of time quite like the Craftsman. The unmatched attention to detail these homes offer creates fans all across the country, so it's no wonder you'll find so many Craftsman designs within the home plans that customers prefer. Check out what happens when we combine the great finishes Craftsman homes are known for with a layout that is great for now and the future!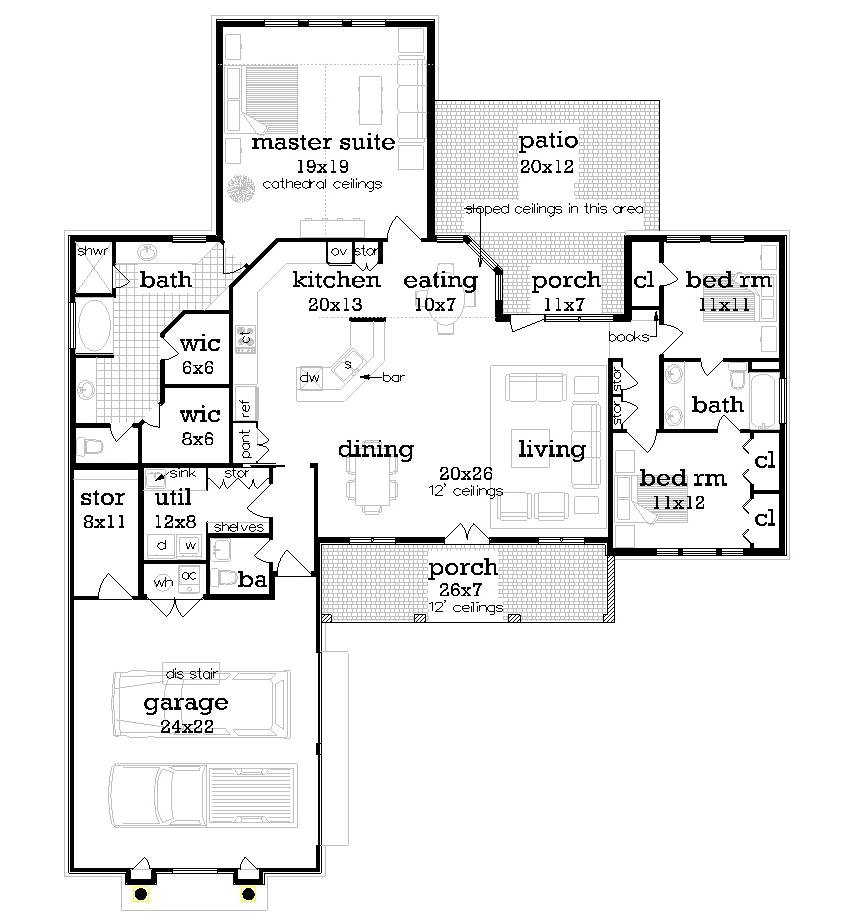 What we're talking about is DFD-4315. This home is perfect to raise a family in, age in, and even retire to. The reason? It's so accessible! The open layout of 2,050 square feet features easy-to-reach storage, a huge back patio, and a super spacious master bedroom. So, whether you'll have young kids running around and/or intend to plan for wheelchair access, look into an open-concept, single-story home like DFD-4315. In this particular case, the unique blend of modern Craftsman finishes keep the home looking trendy yet timeless. What a great curb appeal investment!
Customers prefer each of these home plans for a reason. They feature an array of finishes and features that we know you'll love, too. Give these plans a try… We think you'll like what you see!
Don't forget to check out our YouTube channel to be introduced to even more great house plans! Our latest video showcases some of our most affordable designs, so give it a look if you want to build on a budget.