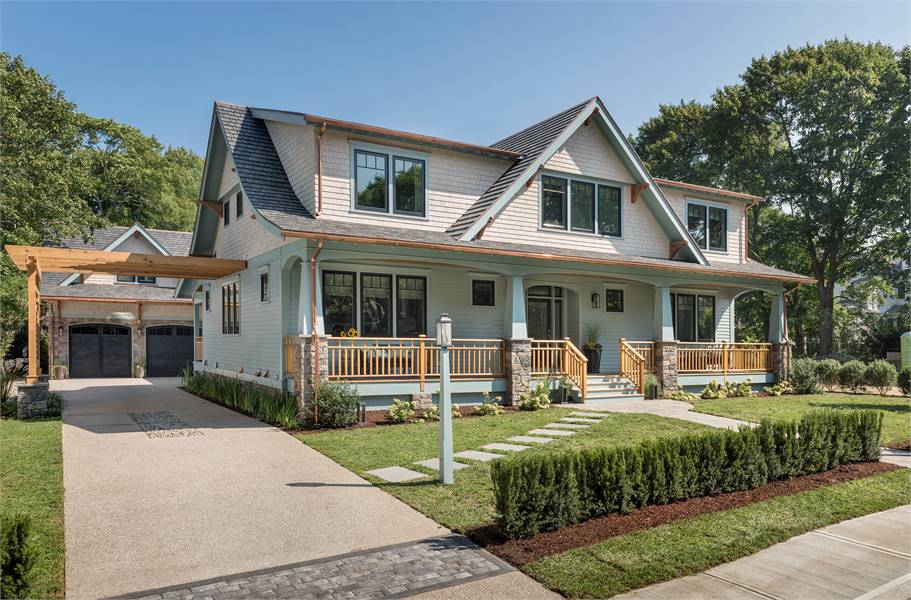 Home plans with an in-law suite are increasingly popular, and for good reason! Just think of what an additional full bedroom suite offers you and family and friends who come to visit. No matter the length of time that they stay, an extra suite adds so much functionality to a house. Also known as a 'mother in-law suite,' homes with this feature were traditionally reserved for larger families and bigger budgets. However, now you can find home plans with an in-law suite to fit all styles and budgets!
Homebuyers love in-law suites for a wide variety of reasons. They may have aging parents or family members and want to provide them with privacy while keeping them close. Or, they may want extra room for guests to feel at home whenever they visit. No matter the reason, these suites have become a sought-after addition to home plans across the country. Check out our selection of home plans with an in-law suite to find the right design for you!
Perfect Spaces for Older Family
Many homeowners looking for an in-law suite want the ability to house a family member who is limited by age or mobility. A good number of our home plans with an in-law suite are one story or focused on the main level, so they're accessible throughout! When you couple a suite with one of our open-concept layouts, practically everybody can enjoy the house.
Nursing homes and care facilities can be expensive and burdensome. Plus, older family members may not be ready to move quite yet. As an alternative, you can bring the family together with an in-law suite. These plans allow you to preserve the independence that your elderly loved ones enjoy. And you'll feel better keeping them close by and under your watchful gaze, ready to help if necessary. If you have any specific needs, our designers can modify a home to make it perfect, whether that means adding a wheelchair ramp, tweaking the layout to be more open, etc.
If your loved ones still insist on total autonomy, consider designs with a full in-law apartment, complete with its own kitchen and living space. Some even have private outdoor areas! This kind of arrangement might be the solution you need.
Private Areas for Visiting Guests
Home plans with in-law suites aren't just for older family members. Many folks love the flexibility that an extra suite offers. Hosting family gatherings and holiday events becomes a whole lot easier! While the days will be spent making memories, everyone can go relax in privacy at night.
By choosing from home plans with an in-law suite, even the kids will thank you. They won't have to be moved around or sleep on the floor when visitors come. Instead, everyone can relax in the comfort of their own space! It'll be a huge weight off of your shoulders when it comes time to host people.
Additional Uses of Homes with an In-Law Suite
You could also use your gorgeous in-law suite as a rental. Whether short term or long term, many homeowners have found that renting a fully-equipped suite is a great way to boost mortgage payments. Or you could even use it to make a profit!
If your home is in a highly traveled area, consider using a popular rental site for advertising your suite. But be sure to check local regulations before renting in any capacity, because some areas have been changing laws in response to bad hosts and renters.
DFD-7055 includes the perfect little rental option. The placement of a suite over the detached garage, away from the main home, offers privacy anybody could appreciate. And for your needs, you can find two master suites in the main house, one on each story!
Create Your Own In-Law Suite
You can also plan to add or create an in-law suite of your own. Check out the super unique design of DFD-8652 and notice its totally unfinished basement level. Customize this space however you like–we left it alone for just that reason!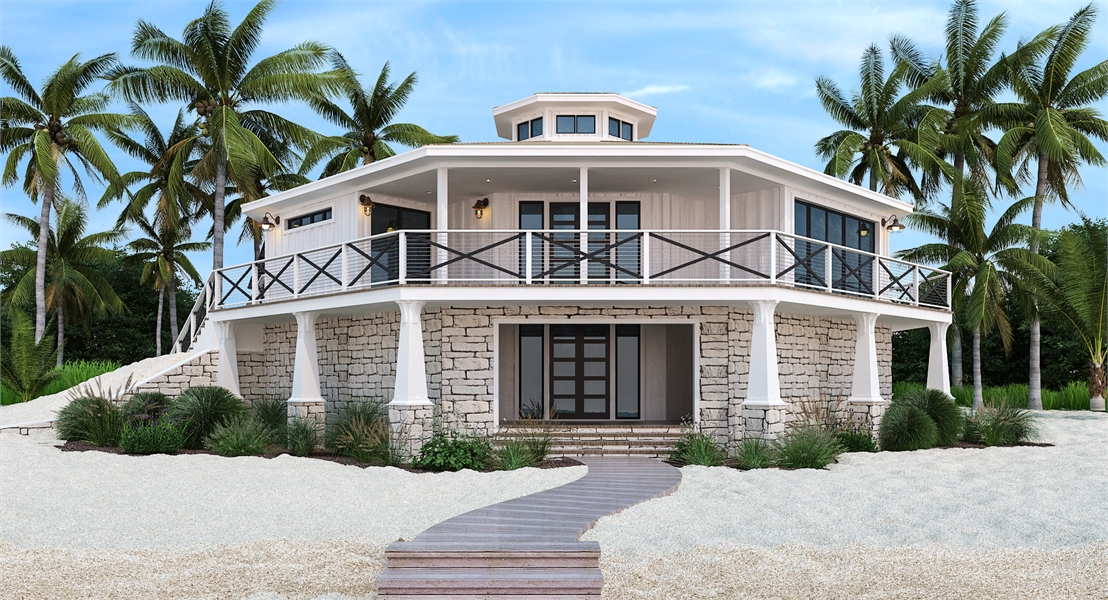 Home plans with an in-law suite are rising in popularity across the nation. From rental options to private areas for family members, they really open the door to possibilities. Even if you don't need one now, you might want to leave the space open for finishing in the future!
If you have any questions or simply want to learn more about finding your dream home, please reach out. We would love to help you discover your perfect design, no matter your needs!