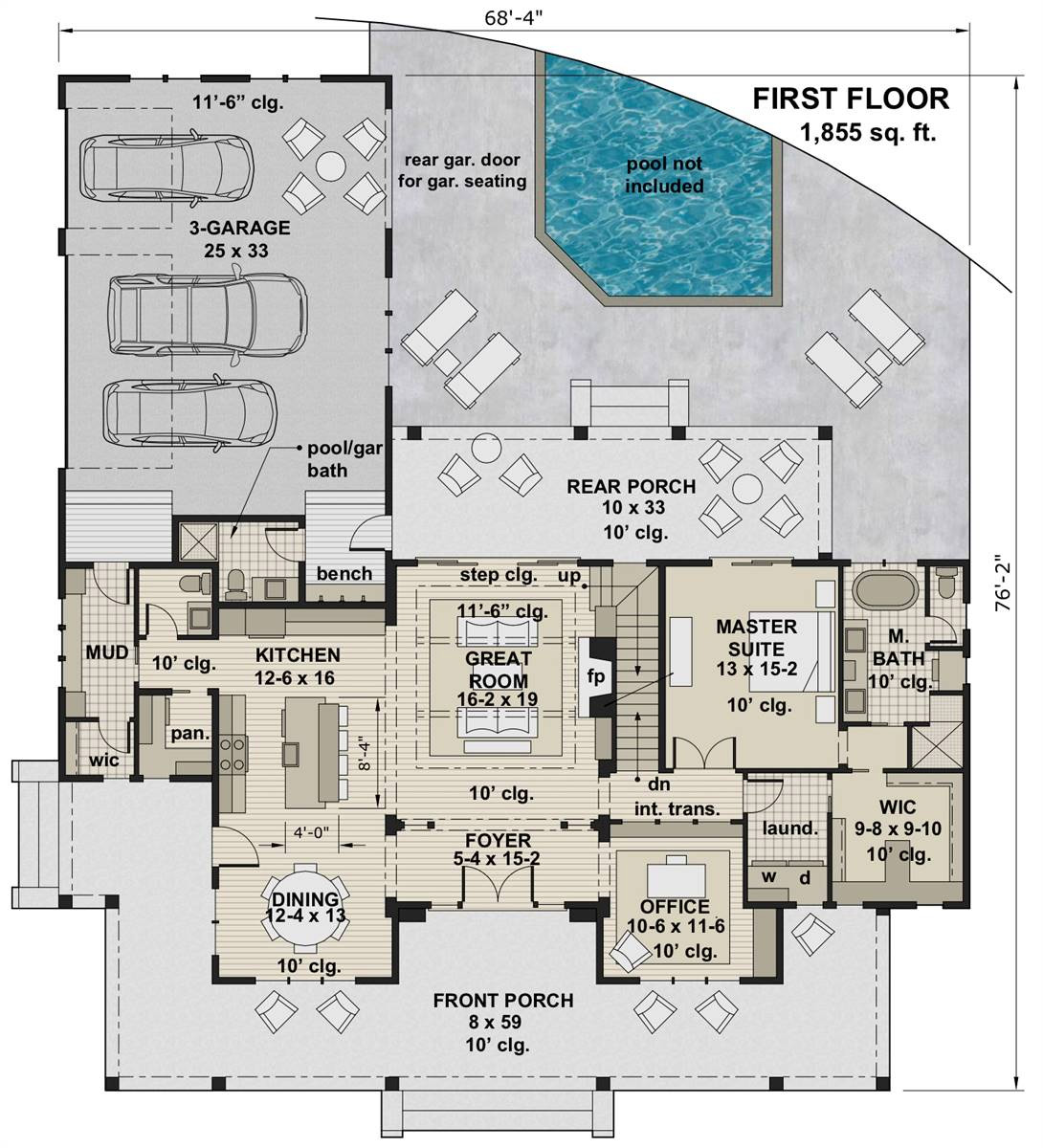 On these hot summer days, there is nothing better than being able to cool off on a float or having a cannonball contest with the kids, all from the comfort of your own home. No pool is complete without the perfect outdoor area to match it, so check out homes with outdoor areas that are perfect for a pool.
While we don't offer plans for pools specifically, we do have tons of homes designed to have pools. Each of these plans has one or more awesome outdoor living spaces. As you prepare for your dream home, consider talking with a pool company and setting some money aside early on to ensure you can enjoy your new outdoor area when you move in!
For inspiration, we've included a few of our favorite homes with outdoor areas that are perfect for a pool. Maybe one is just what you're looking for? Let us know how we can help you on this exciting journey!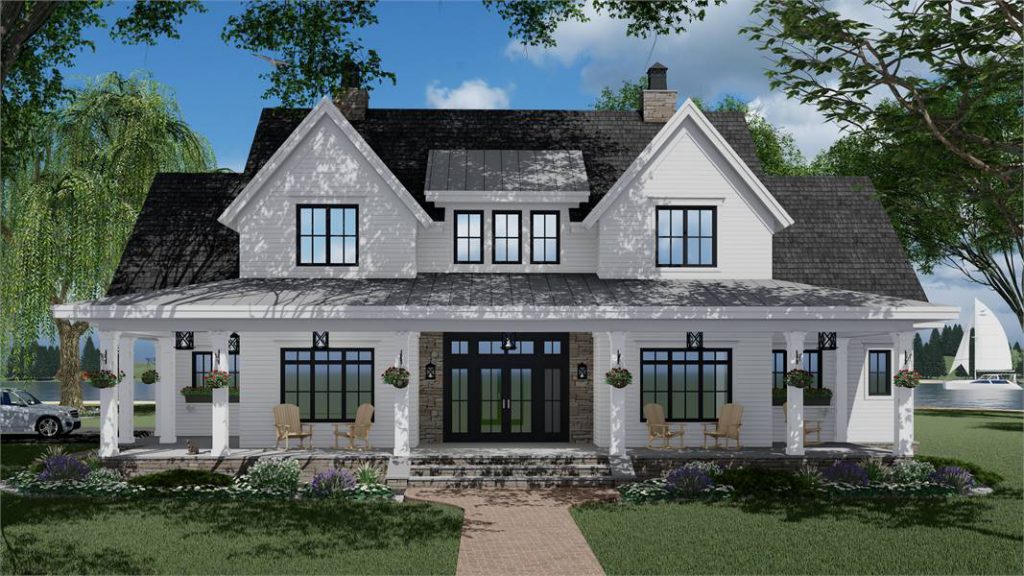 A Two-Story Deck Fit for Royalty
One level of outdoor living is great, but how would you like two? You can double your space and enjoyment when you choose an outdoor area that has a two-story deck. Imagine having nice family dinners on the upper deck and having a poolside bar or lounge area for hanging out below. The options are endless and the spaces are flexible!
This feature is more common than you might think. Many home plans with walkout basements have a deck off the main living area, and the basement level opens out onto a covered patio or porch of its own. Some homes even have a porch or balcony on an upper floor, often off the master suite!
DFD-7878 offers a two-story deck that creates an outdoor area perfect for a pool. Notice the built-in grilling station, which is sure to make your parties the best on the block!
A Gourmet Kitchen and a Full-Service Bar
A cold drink and a hot sunny day go hand-in-hand. And who doesn't enjoy getting out in the fresh air to grill some burgers and hotdogs? You can make it easy to do these things and more when you choose the perfect outdoor area with your home plan.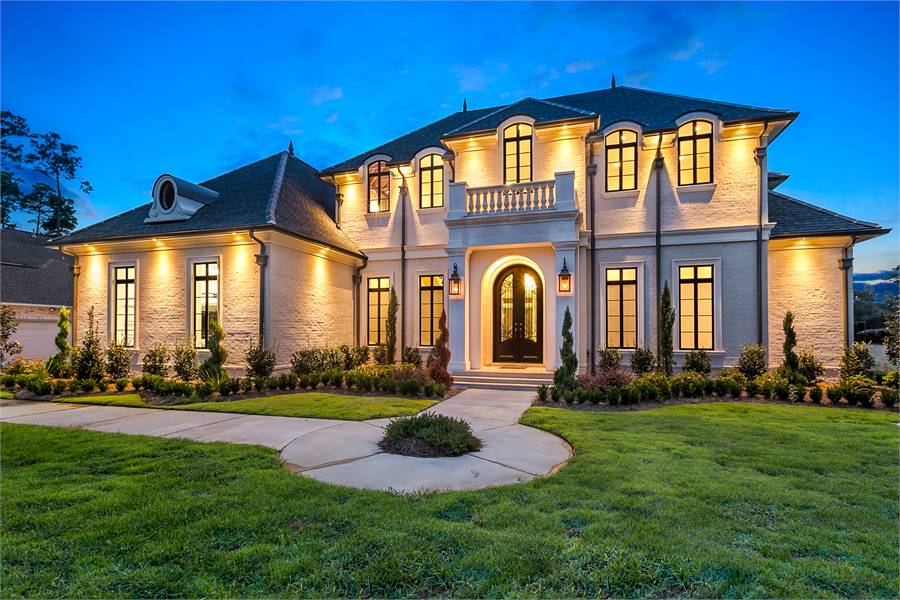 A home like DFD-6900 is a great place to find some inspiration. Its full-service outdoor kitchen makes any meal a breeze. And the addition of a bar can bring a whole new element of relaxation and enjoyment to the outdoors. What's even better is that this plan also has an outdoor fireplace, great for relaxing in the evenings, no matter the season. Be sure to look at the photos on the plan page! Adding a pool to a plan such as this is only natural!
Affordable and Sensible…Making the Most Out of Your Outdoor Space
Not every home or budget can accommodate a sprawling outdoor area, and that is totally fine! You can put together a great space without breaking the bank. In fact, our team of expert designers can take some of your favorite features from a more extravagant plan and incorporate them into your more affordable dream home.
Whether it's a porch, patio, or a deck, look at your home as a blank slate. With a touch of creative design, even the simplest space can become a relaxing oasis!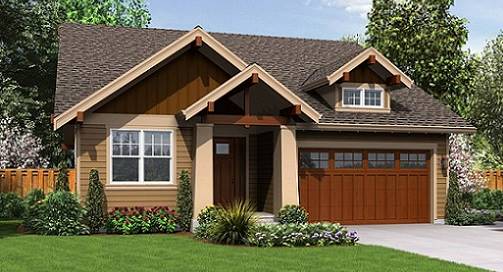 Take DFD-3086, for example. This quaint Craftsman is affordable and accessible, and great for all kinds of homeowners. It might not look like much, but don't be afraid to enhance that straightforward back patio! Consider a built-in grill, bar, or a fireplace. Even your choice of outdoor furniture and/or plants can up the value and enjoyment of the space. There are practically no limits!
We hope that these homes and their outdoor areas are a good starting point for your search. No matter the budget, style, or size you have in mind, we have thousands of the best home plans available, ready and accessible at your fingertips. Happy house hunting!