Everyone loves the added space and comfort that house plans with basements offer! Whether it's for future expansion or current use, this area upgrades a home's function and value. Did you know that there are different kinds of basements to choose from in our house plans?
Basements come in all shapes and sizes. Some focus on storage and creating clutter-free convenience, while others provide luxurious living space. In this easy-to-follow guide, we'll break down the different kinds of basements and what they offer. Ready to find the perfect plan for your dream home?Check out all of our house plans with basements for yourself.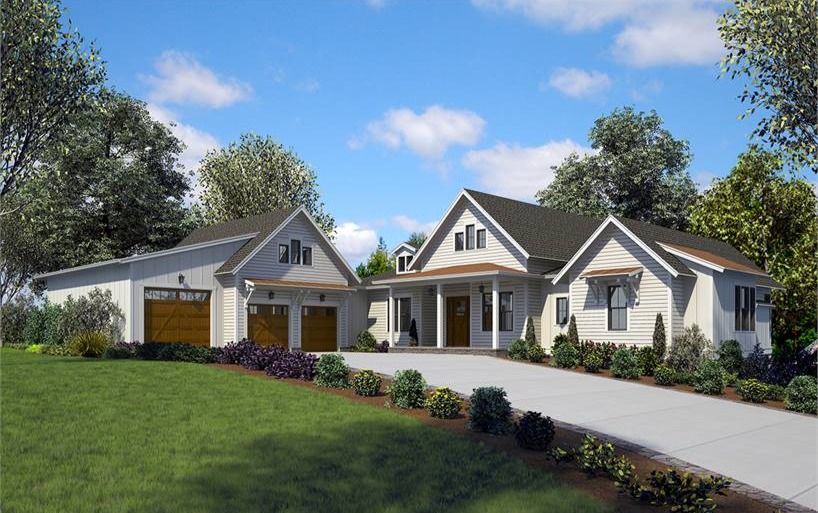 The Three Basic Kinds of Basements
Basements generally fall into 3 categories:
Walkout basements
Those with finished space (common in inverted house plans)
Those with unfinished space for future expansion
While these categories can overlap, each has its own unique features and benefits.
The Walkout Basement
The best, most cost-effective option for sloped lots, these house plans offer direct backyard access through the basement. Sometimes, they even offer a whole floor of living space down there! This means you'll often find multiple stories of outdoor entertainment space as well. Whether it opens out to a pool, grilling patio, or just an expansive lawn, think about what a walkout basement can offer.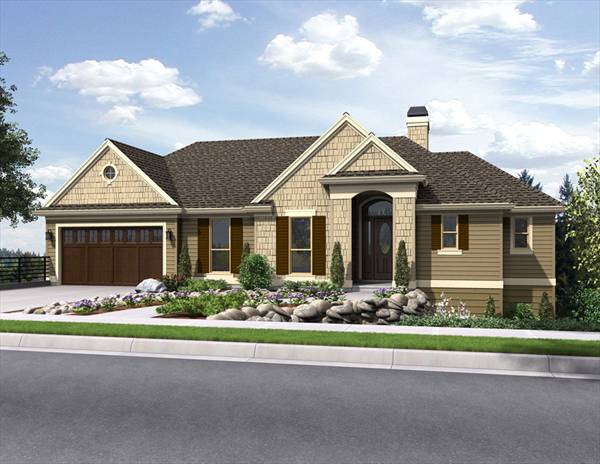 DFD-5205 is a customer favorite with a full walkout basement. Look at just how big the lower level is! It features a guest suite, game room, and even a wine cellar! Notice how all of these spaces connect and how the floor opens out onto the covered rear deck, a great place for guests and outdoor relaxation.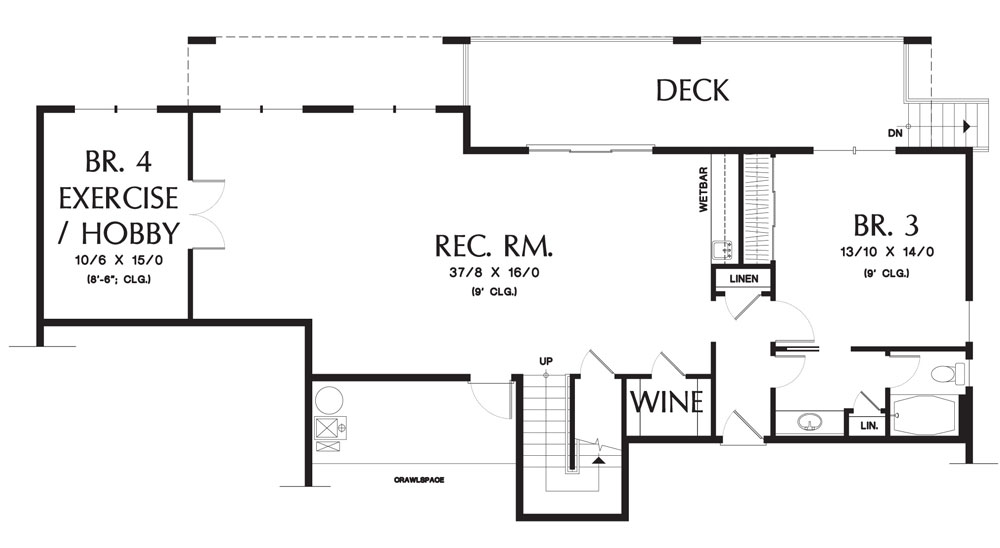 Browse through some more walkout basement designs. They include customer favorites and even award-winning blueprints!
The Finished Basement
While many walkout basements are finished, this category focuses more on the traditional basement. Generally fully or sometimes partially underground, these spaces have awning windows and/or patio doors for natural light. Be sure to look into window wells if you want to increase light and/or open up more of the basement to bedrooms!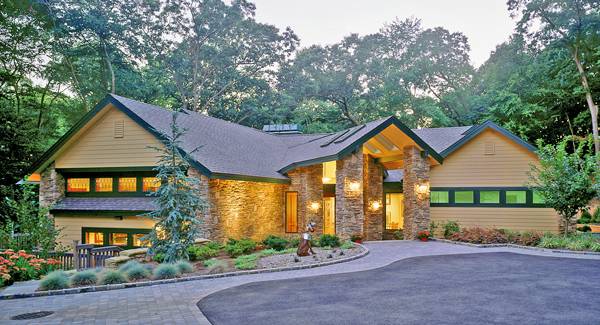 Creatively using space and lighting can make any finished basement feel open and welcoming. And the beauty of a finished basement is that it can dramatically increase your home's square footage! Extras like a gym or a movie theater aren't uncommon… and DFD-6940 even has both!
Check out some more of our favorite basements for sloping lots and imagine all of the possibilities that await.
The Unfinished Basement
The height of customization and future growth, unfinished basements are a blank canvas waiting for your touch. Many of these areas feature the bare bones for adding walls and new living spaces, but they are intentionally left blank to save you money upfront. We have plenty of customers who build the main house and wait to finish the basement and/or bonus until they've saved up again.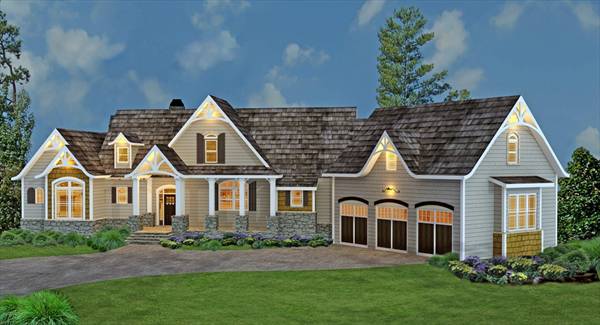 No matter your reason to wait, an unfinished basement offers a great opportunity for the future. Instead of having to re-purpose already finished spaces, you can design and build areas that are suited to your family's specific needs.
While some homes include nice extras like a wine cellar a gym downstairs, you may not want or need such spaces. Choosing a house plan with an unfinished basement allows you to retain a bit of customization potential, ensuring your enjoyment for years to come.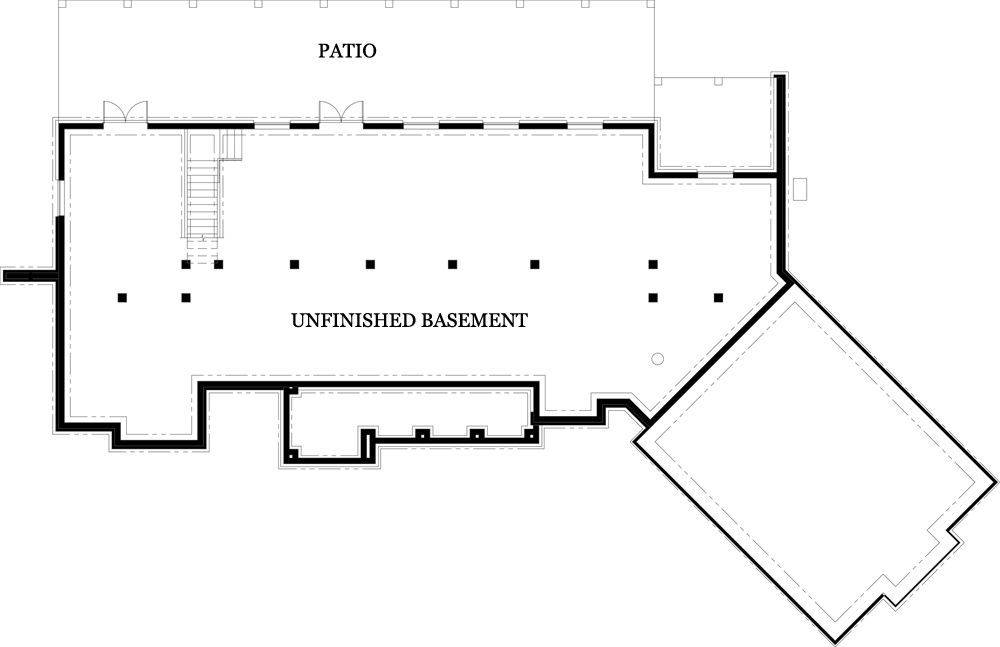 DFD-4445 provides the perfect example of an unfinished basement. Check out all of that blank space to make your own! Explore some more unfinished basements and think about how you'd fill them with livable square footage.
Unique House Plans with Basements
We have gathered a few of our more unique house plans with basements to inspire you. Discover for yourself some of the most creative uses of space that we have to offer.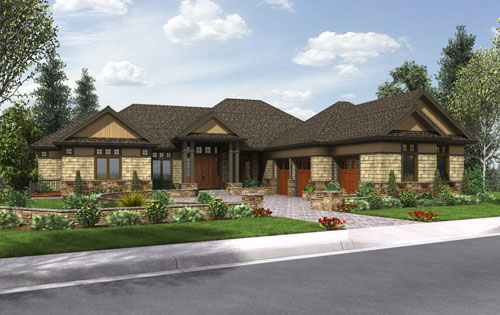 Whether you need help finding the right basement or anything else to do with your dream home, our team of world-class designers is here to help. We provide thousands of plans for your consideration and can offer professional assistance every step of the way. Feel free to reach out to start your journey today.