Many feel daunted when they try to choose the right house plan. If you are in the process of shopping for a home plan, you may begin to feel intimidated by the sheer number available. With all the home plans at DFDHousePlans.com, there is sure to be one that is right for you. But how do you find that dream home? How do you choose between several different blueprints that all seem like good choices? In order to choose the right house plan for you, it is necessary to have a plan of your own.
4,997 Square Foot, 4 Bedroom, 4.2 Bathroom Home
Choose the Right House Plan for Your Budget
One of the first criteria to keep in mind when choosing the right house plan is your budget. Most people find it easiest to create a price range that they can afford to shop within. When that range has been chosen, start by looking for homes at the less expensive end. Searching for a home plan this way starts your building process off with some breathing room. If you can find a home that leaves a cushion in your budget, you'll find that building becomes less stressful. Let yourself enjoy the building process – this is meant to be an exciting time in your life!
Determine the cost to build a home by speaking with your builder about the average cost per square foot to build in your community. You can also use our helpful Cost Estimation Tool to help make this determination!
Looking for ways to save during your build? Learn to recognize a cheap to build home, without giving up the features you need and love. Read all about it in "Find a Cheap to Build Home Plan".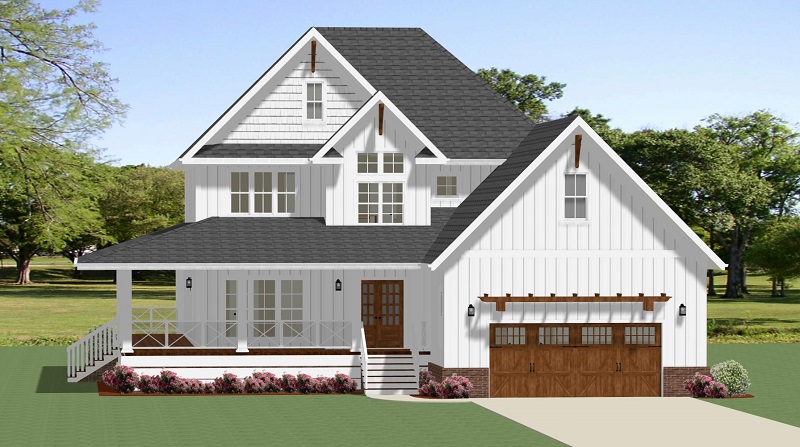 Think Ahead – HOA & City Requirements
After settling on a budget, it's time to decide what kind of home you need. We often suggest examining your current home, and the homes of friends and family, to make a list of what you like and don't like. You should choose the floor plans that best suit the needs of your family now and into the future. Consider the number of bathrooms and bedrooms you will need, and whether you might want a things like a home office or basement. Take time to decide if there is enough room on your lot for a garage, and what kind of backyard space you like. Make sure to look at home plans that adhere to the local residential zoning laws and HOA requirements. These restrictions often include height, style, size to land ratio, and distance from the house to the edge of your property – also known as set-backs.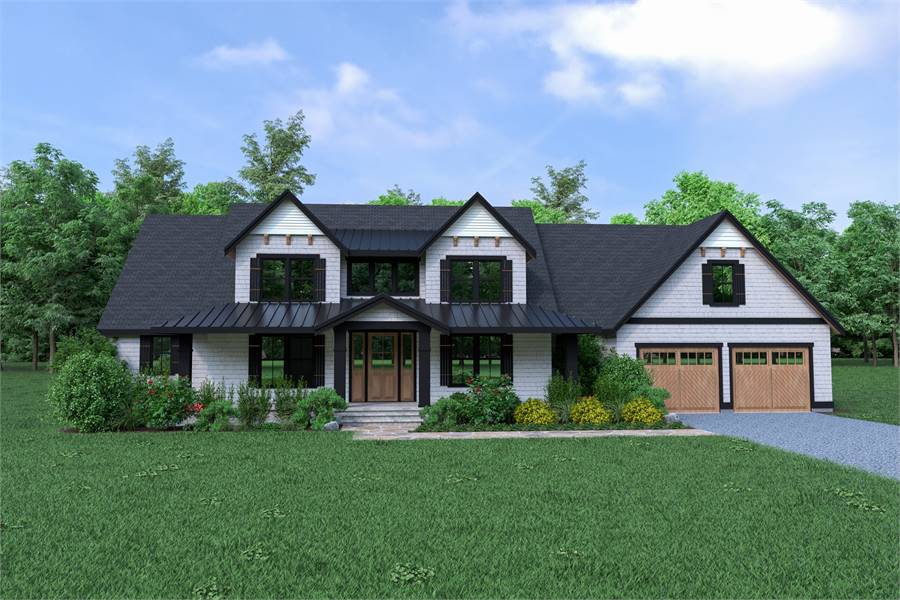 Exterior Style and Structure
Once these factors have been figured out, you can begin to narrow your choices even further by exterior style. Check out all of our architectural styles now! Browse each style for a minute or two to see whether you can imagine yourself living in that style.
If you're at this stage of the home building process and you're not sure where to start, consider a few popular options. Fans of traditional styles may like a traditional or ranch home. If something a bit more cozy seems up your alley, a bungalow or Southern-style home may be perfect for your family! Modern and contemporary homes provide an edgy quality that sets them apart. But never underestimate the power of a Craftsman house plan – the most popular style on the market today!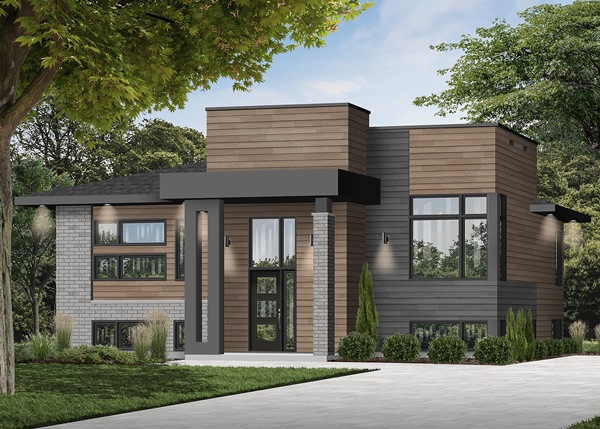 Once you have your search narrowed down to a group of homes that fit your budget, have the features you need, and offer the style you love, you are finally ready to find your dream home! Start your specific search by using our detailed search option. You'll be able to enter your lot specifications, possible number of stories, architectural style, and even a few "must-haves" you can't live without, like a master on the main floor or formal dining room.
Another great way to start your search is by checking out our top-selling house plans, or by browsing what is newest to the market! We wish you happy house hunting, and remember, we're always here to help!