Before selecting your new home, we encourage you to give our extensive collection of cottage home floor plans a try! Our collection allows you to easily find a floor plan that perfectly embodies the style and functionality you're looking for. Home plans from this collection include cozy cabins, bungalows, and an array of large but informal designs. We have cottage homes for single families, guests, and even vacation use! Because of this incredible diversity, we know that you'll find the cottage style home you're looking for!
Cottage Home Floor Plans of Every Kind!
With 1-story, 1½-story, and 2-story plans to choose from, you can build virtually any kind of cottage you desire. There are countless different cottage home floor plans on the market. However, they do tend to fit into one of four categories. These include vacation cottages, Victorian-style cottages, bungalows, and hillside cottages. It is important to understand these different styles. From here, you can plan the ideal cottage to fit your family, lot, and budget.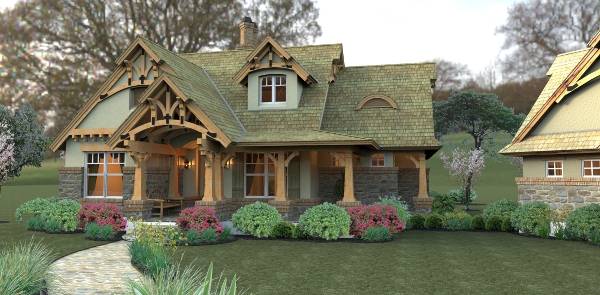 Despite the name, vacation cottage home floor plans can be used for holiday retreats and/or for permanent residences. These homes tend to offer things like spacious living rooms, verandas in front, screened porches in back, cozy dining rooms, modern kitchens, two to three bedrooms with balconies, separate shower rooms, parking areas, etc.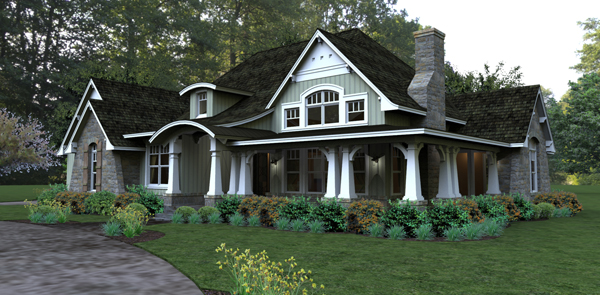 The floor plans for Victorian-style cottages usually feature high ceilings, arched windows, covered front porches, galley kitchens, dining rooms, bedrooms overlooking the backyard, laundry rooms, and separate dressing rooms.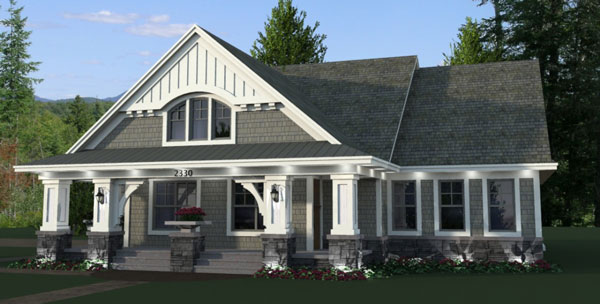 Bungalow house plans, on the other hand, are usually designed for warmer climates. Features such as hipped roofs that deflect the summer heat, windows grouped together for more sunlight, wide overhanging eaves to reduce solar heat gain, and large porches are often found on these homes.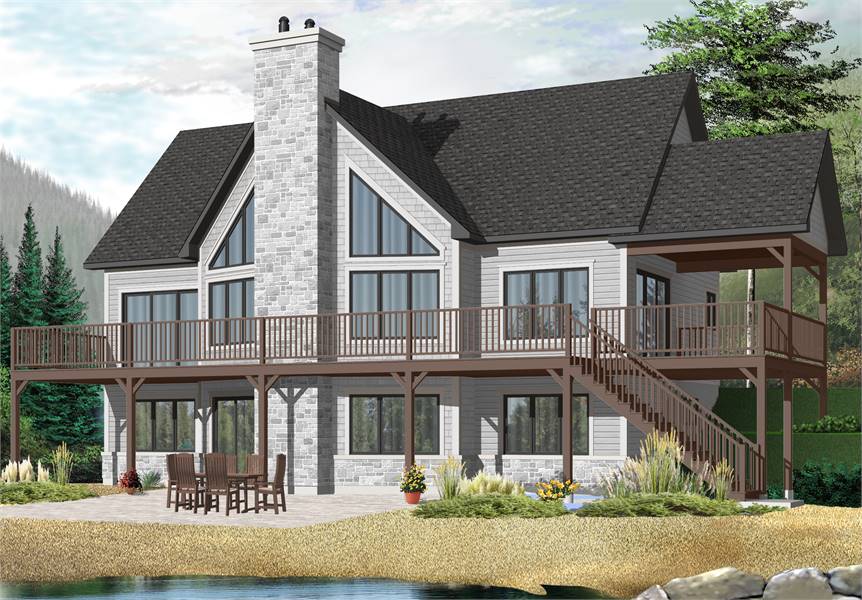 And finally, hillside cottages are designed to sit on sharp or steady inclines, as the name implies. They have features such as walkout or daylight basements, large decks and balconies, drive-under garages, spacious living rooms with fireplaces, and cozy bedrooms on multiple stories.
Big or Small – The Choice Is Yours
Simply browse our cottage home floor plans by size if you'd prefer! From tiny to expansive, each home is sized and designed for a unique person or family, so you can find the home made just for you!
Tiny Cottage Plans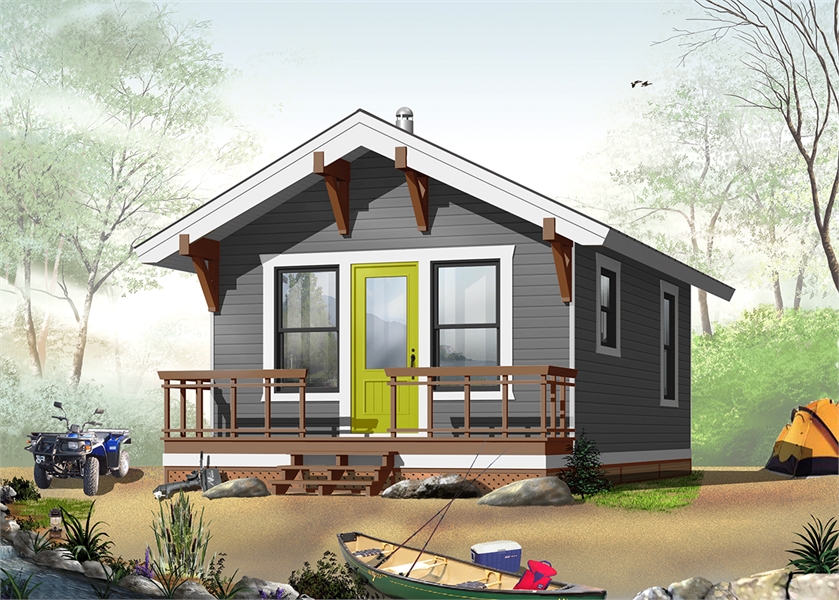 A tiny cottage may be exactly what you're looking for! The rise in demand for tiny homes has increased exponentially in recent years, and for good reason. You'll save big during your initial build; a smaller home needs less in terms of materials and land. And you'll be happy to know that the savings continue throughout the life of your new cottage style home. A smaller footprint means smaller heating and cooling bills for years. And imagine the time you'll save when you have much less space to clean compared to a larger home!
Small & Mid-Sized Cottages
If you like the savings that a tiny home provides, but you just can't see your family doing well in such a limited space, there are plenty of small and mid-sized cottage homes to choose from! These homes are so incredibly popular, and you'll find various functionality, styles, and sizes here! In these designs, you'll often find additional bedrooms, larger kitchens, and extras like home offices. Bonus spaces are popular in these homes as well, and are typically found above attached garages.
Large Cottage Style Home Plans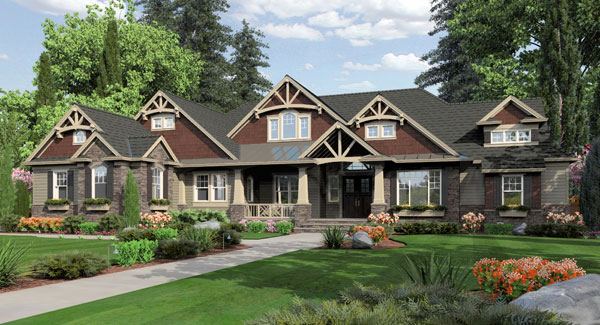 Large cottage home floor plans have it all! Everyone can have their own space in a home this size. Many of our luxury home plans also include multiple master suites for even more privacy. Multiple shared living spaces provide plenty of room for entertaining; a new media or game room will really keep the party going! These homes come with an incredible amount of storage space, making it easy to keep your home "guest ready". And speaking of guests, they'll love that your guest suite is always available. Some even come with private living spaces for long-term guests!
There are many cottage house plans to choose from in all sizes, styles, and designs. Whether you are planning the construction of a vacation home, building a second house on your ranch, or building your permanent residence, the right cottage is out there waiting for you. It's just a matter of deciding how big you want the home to be, what features you need, and what kind of exterior and interior design you prefer.