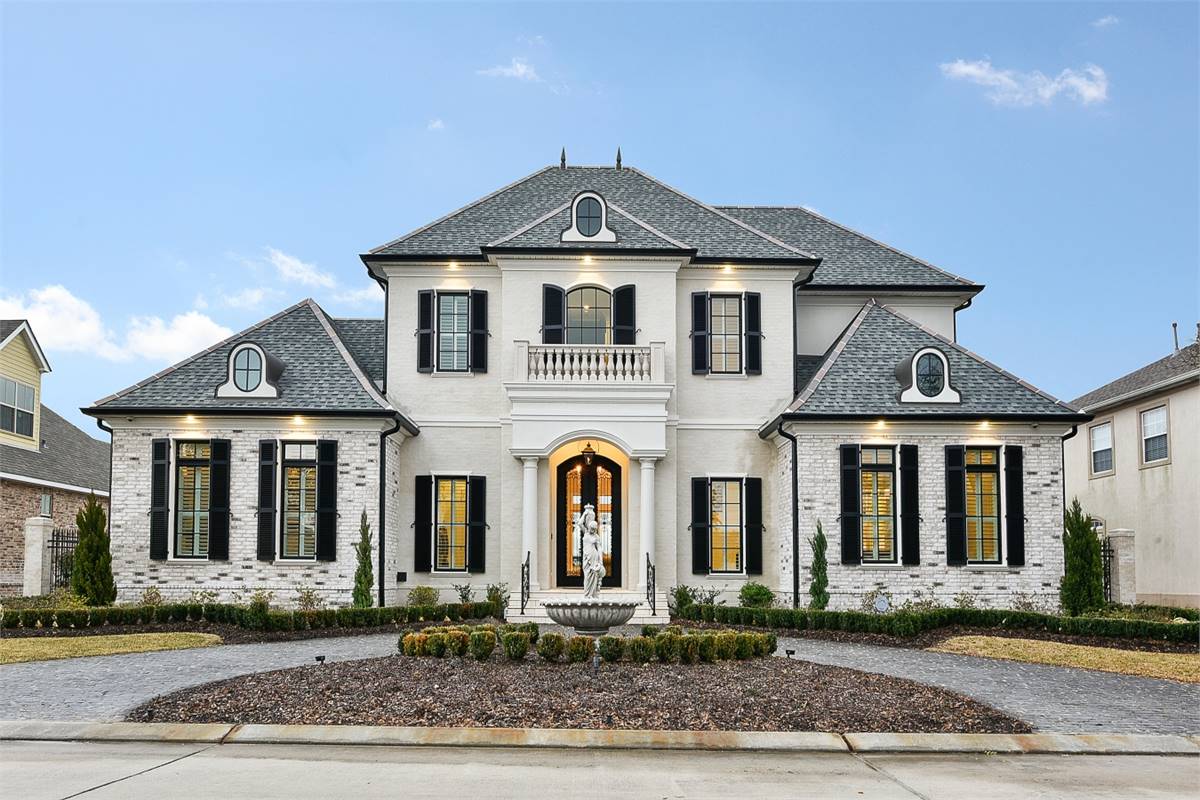 If you want amazing digs, check out these luxurious house plans. Each one is unique and packed full of stunning features and finishes! Whether you want a sprawling estate on a single story or a multi-level plan that stands above the rest, Direct From The Designers has you covered.
Not sure what styles you like? Start with our architectural collections to learn about the different categories and quickly find home options that suit your tastes. Curious about finishing touches? Explore our new home resources to find information for every room of the house. Once you begin to know what you want, try our Advanced Search to filter through thousands of designs and find the ones that you'll like best!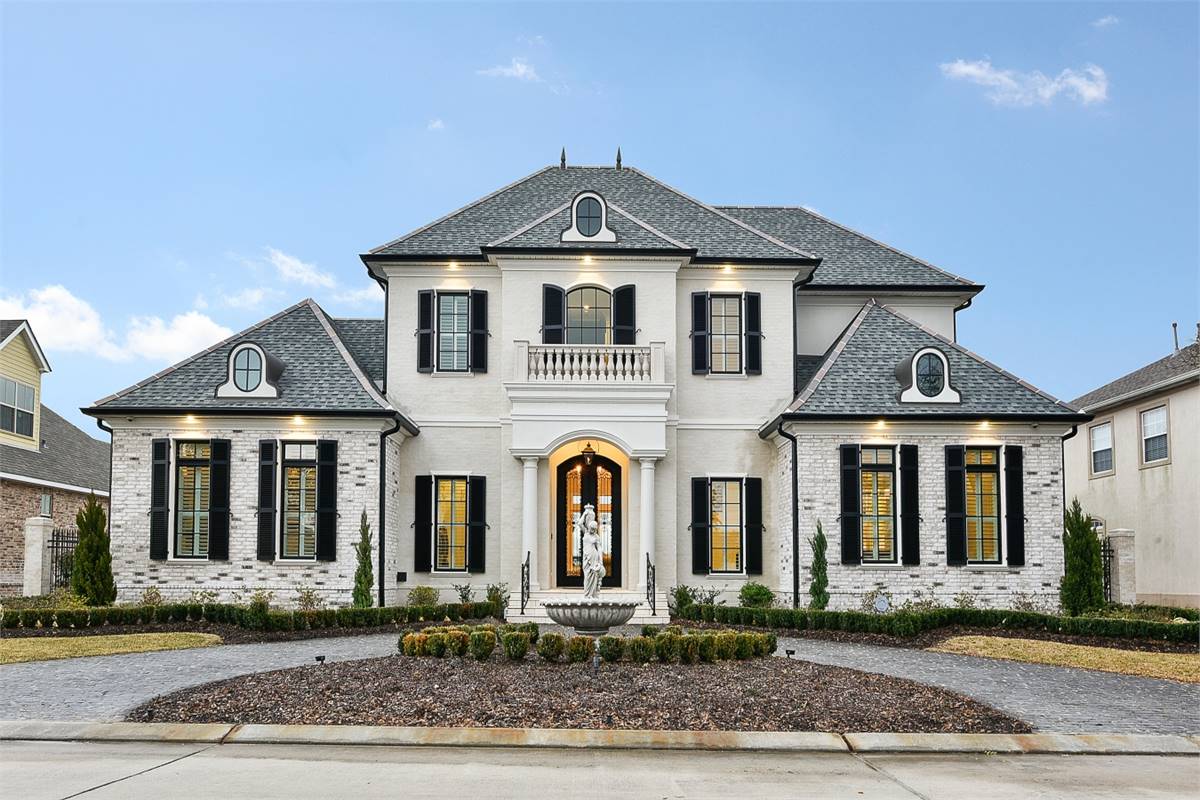 Luxurious house plans are the pinnacle of all that a dream plan can embody. Brimming with amazing features and even some surprises, we are sure that you'll love them as much as we do. But do you know what makes a house plan 'luxurious'? In our industry, having 'luxury' can mean practically anything so long as the house is actually what you want―not a mass-produced residence that caters to the baseline. No matter the size or style, nothing is more luxurious than coming home to a space made just for you.
We've chosen a few of our large home plans to showcase here. While they may not be exactly what you're looking for, we encourage you to learn from them. Explore their layouts and features, note what you do and don't like, and keep track of what would fit your budget now and in the future. Then, we can help find a plan that fits your needs. And who knows… you might just fall in love with one of these homes!
Experience Sleek Modern Style
We see a lot of aspiring homeowners consider modern and contemporary designs for their luxurious house plans. Cutting-edge architecture makes these homes unforgettable. Expect to see large statement windows, sharp lines, contrasting elements, and mixed materials like wood, stone, and metal all come together to create bold curb appeal. These plans also tend to have the latest features today's families are drawn to. Whether it's a sleek and shiny kitchen or a vaulted entryway with a unique light fixture, you'll find something breathtaking.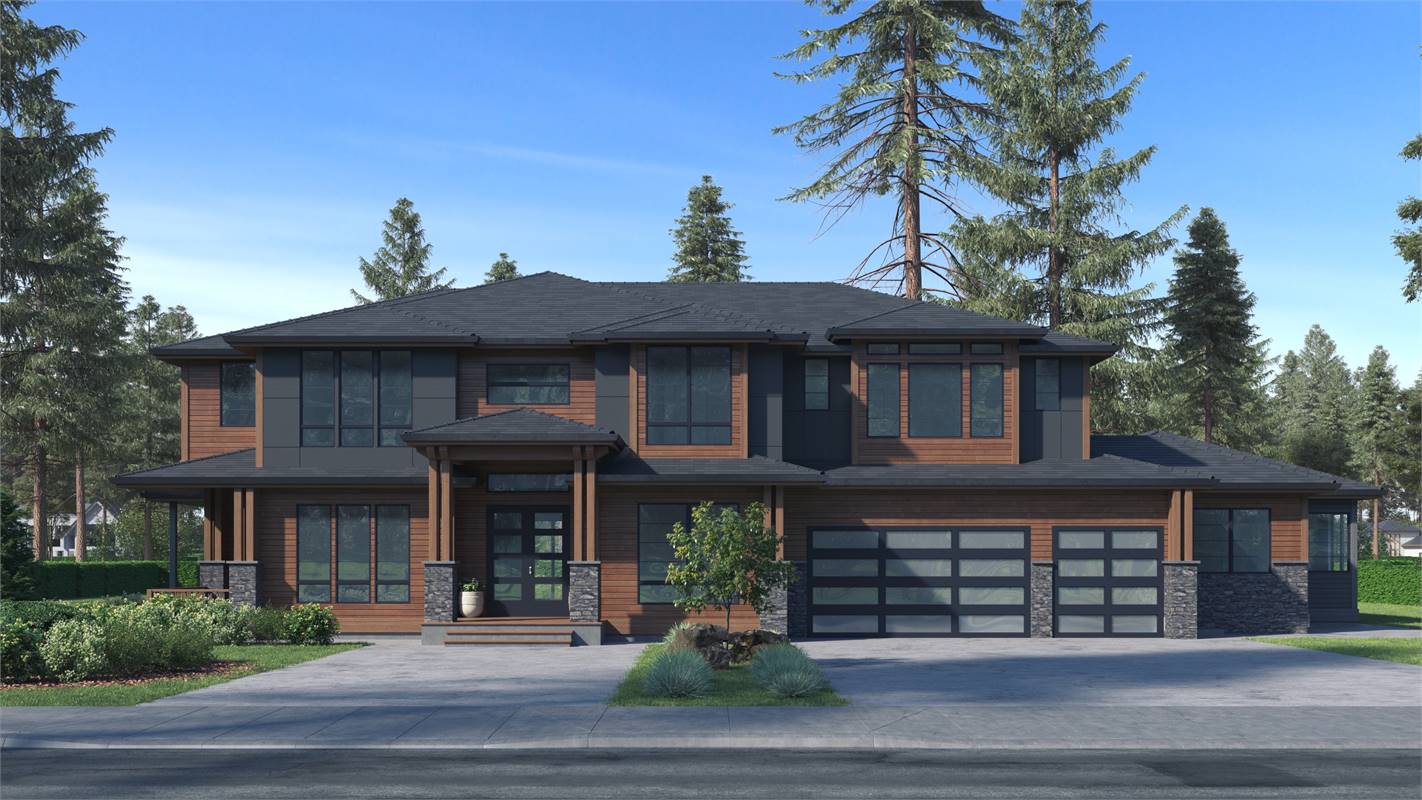 Perfect for bringing an urban look to the suburbs, DFD-5101 is a fresh take on a traditional family home. Standing 2 stories tall, this plan boasts 6 bedrooms including 5 in the main house and 1 in the attached apartment you can rent out. Even the largest of families would love that! Also be sure to notice features like the den, massive walk-in pantry, and media loft. This home is a picture-perfect example of luxury in a modern package. Check out all of our modern homes and see why so many people love them.
A Unique Medley of Rustic and Modern Charm
What if you love the character of a Cape Cod, the clean lines of a modern design, and the rustic feel of a beach plan, but you can't decide on one look? Why not combine them all? Each home design is unique and can include elements of several types of architecture. Let our team know if this sounds like something you need! Many of our luxurious home plans meld styles, so we're sure to have something that catches your eye.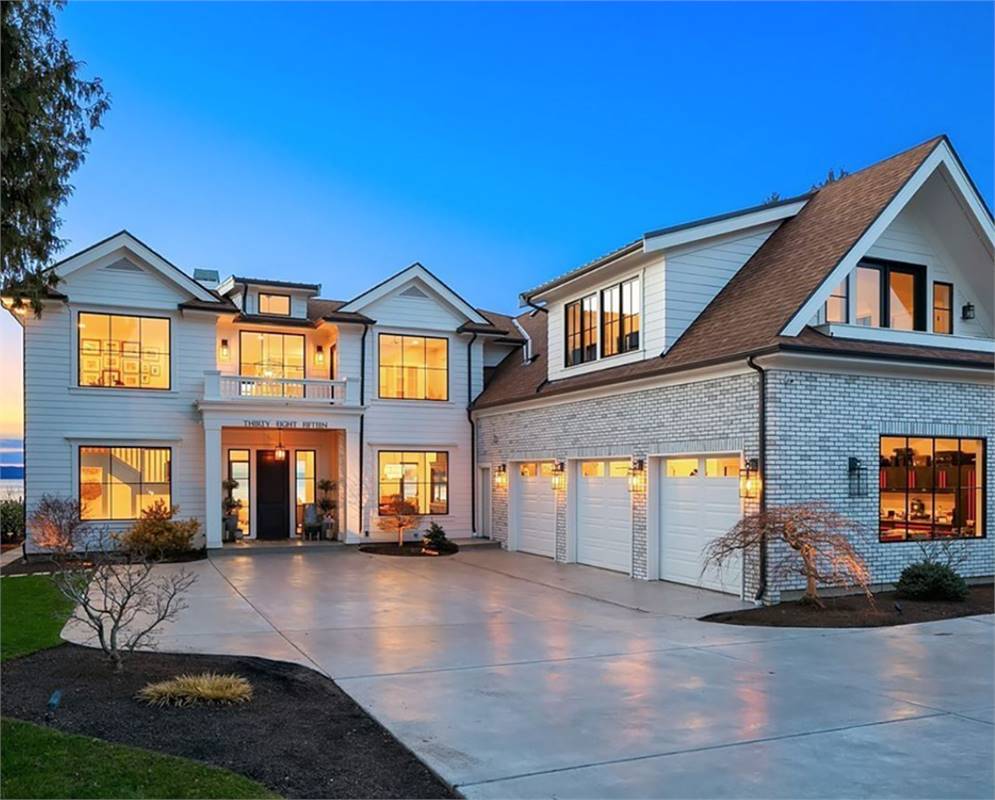 Take, for instance, the amazing design of DFD-5010. This home is brimming with family-focused spaces from the huge, double-island kitchen to the backyard patio for entertaining and customizable bonus room. And with a guest suite on the first story, you can offer overnight visitors a private room to retreat to. Upstairs, the master suite and the third bedroom each connect to their own balconies! This chic yet beachy home has so much for every member of the family to appreciate.
European Elegance Fit for a Queen
Everyone dreams of living in their own castle. While that might not be realistic, you can find plenty of majestic charm in homes of much more practical size. Europe is known for that kind of charm, and that's why European designs are so popular, especially among those looking for luxurious house plans. Classic brick and stone, wrought iron accents, hipped rooflines, and fine details as far as the eye can see―it's no wonder these homes are considered a luxury.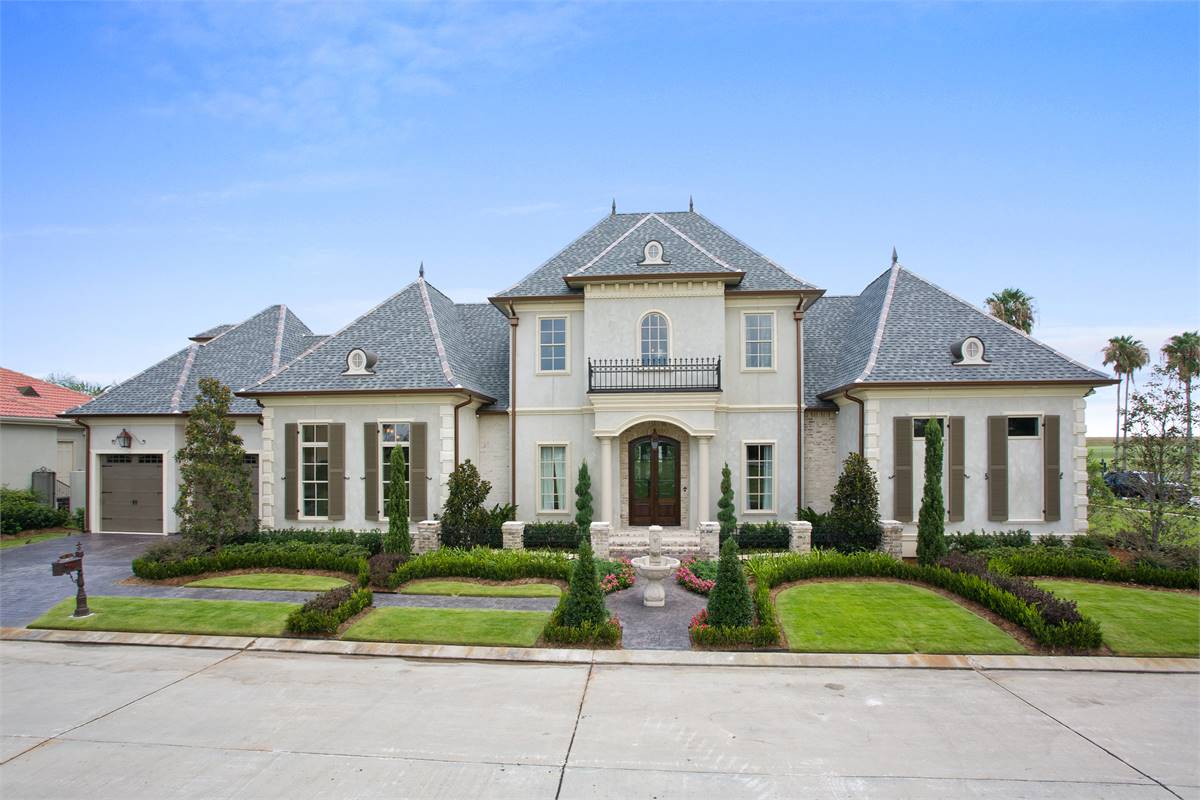 DFD-9643 is a stunning take on a French country home. Designed with the refined elegance of a European manor, this house is great for neighborhoods as well as building out on acreage. And with features such as dual pantries between the kitchen and dining room, a studio/exercise room behind the garage, a media room placed far away from the bedrooms, and even temperature-controlled storage space, you'll love the functionality afforded by the layout. But the master suite might just be the most impressive area of all. Go ahead―check out that massive spa bath and marvel at the shower!
Luxurious house plans are what you make of them. If you don't need a massive estate, find what makes you happy and comfortable. You can build your own little slice of luxury and save on maintenance and taxes! Whatever you're looking for, rest assured we have wonderful options in our collection.