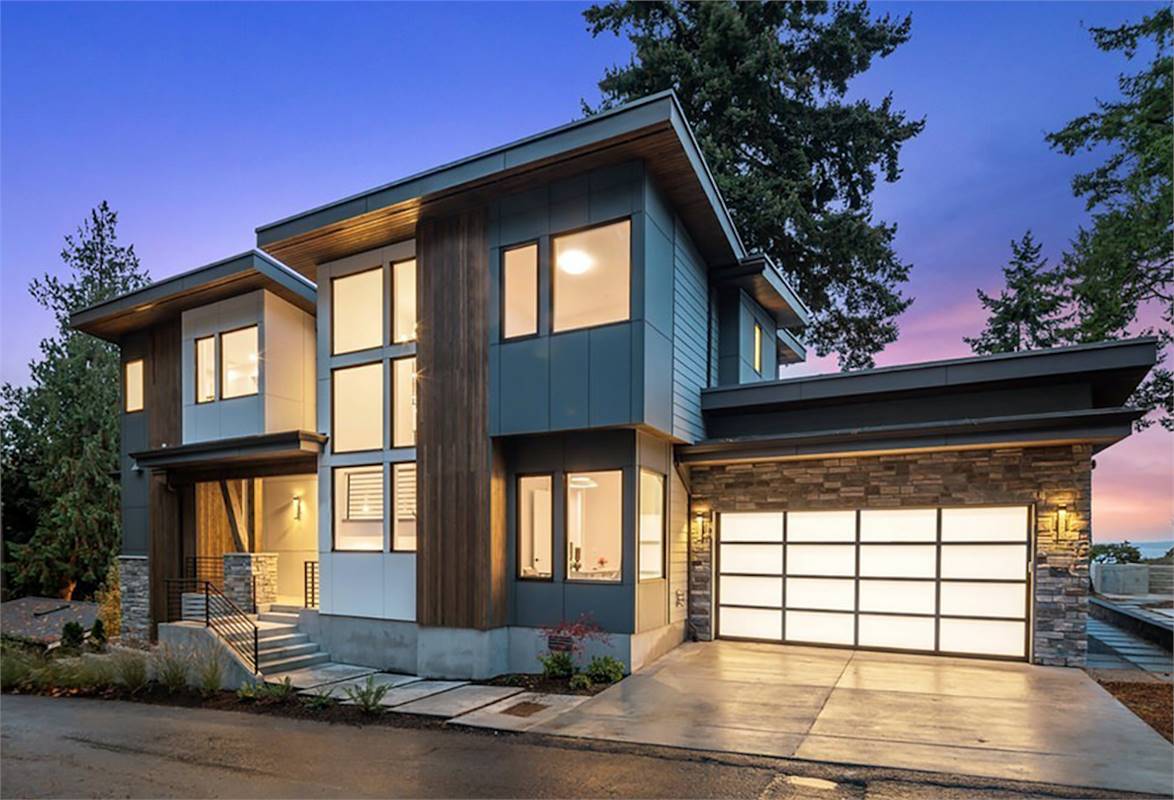 Much like snowflakes, no two of our unique modern homes are alike, but they are all stunning! If you are looking for a home design at the forefront of architectural trends, then these are for you. From sweeping contemporary estates to chic tiny homes, we have them all. Head on over to Direct From The Designers to see for yourself.
One of the best things about modern homes is their ability to showcase a wide variety of personalities. Whether it's a plan that pays homage to architects such as Frank Lloyd Wright with looks that come right out of a modern art museum, or a more subdued modern farmhouse plan that can fit in anywhere, there are so many options to consider. The beautiful thing about choosing a modern home is it can truly be anything you want it to be. If you have any questions about how to find your perfect dream plan, just let us know. We are always happy to help tackle any challenge.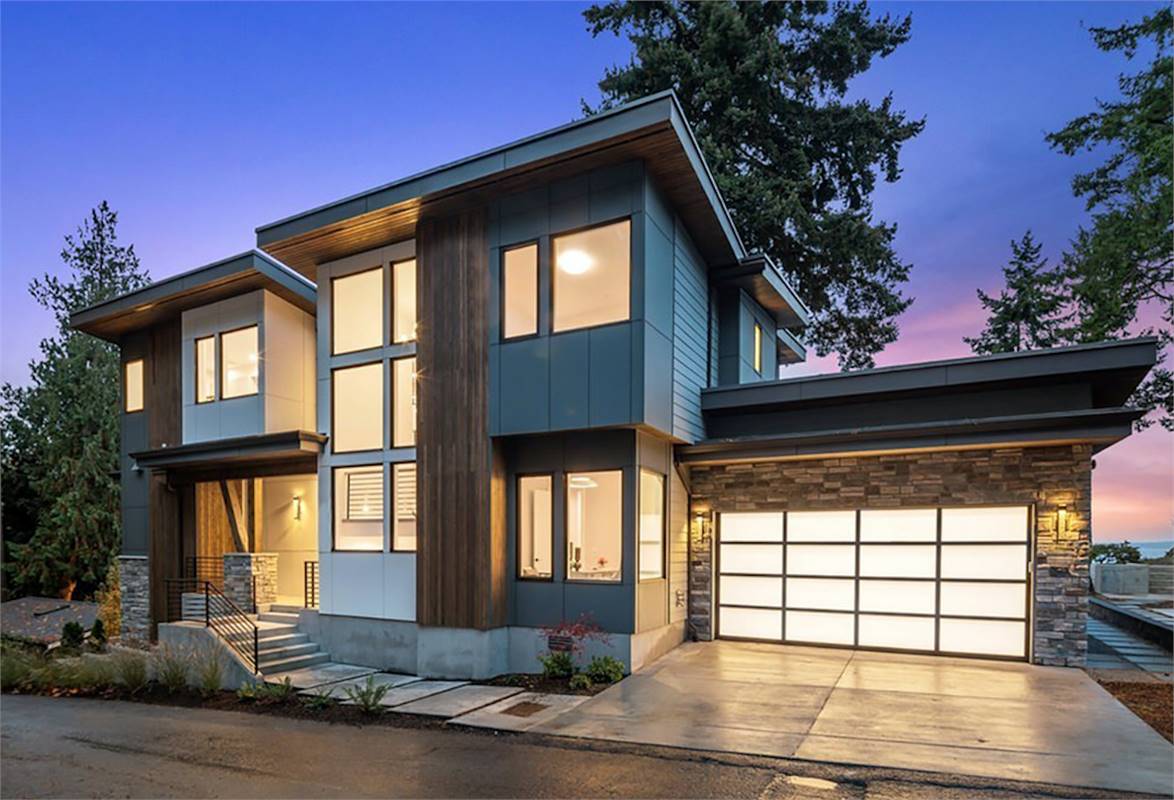 While unique modern homes have practically unlimited potential, we've chosen just a few of our favorites to introduce here. Be sure to head over to each plan's page to check out all the special rooms, features, and finishes they offer. Once you have a list of your must-haves, try our Advanced Search to filter results directly to homes that meet all your needs. Then you can complete your choice with the finishing touches and product suggestions that work best for your vision. Think of Direct From The Designers as the place to get all the home building information you need!
A Show-Stopping Family Home
One of the first things that stands out about unique modern homes is how they define themselves with contrasting elements and geometric lines. The result? A facade that is bold yet pleasing to the eye. Varied slopes including high rooflines and large statement windows can create luxurious appeal when viewed from outside and within. Don't just take our word for it! DFD-8711 (below) is a perfect example of all these pieces coming together into one amazing home.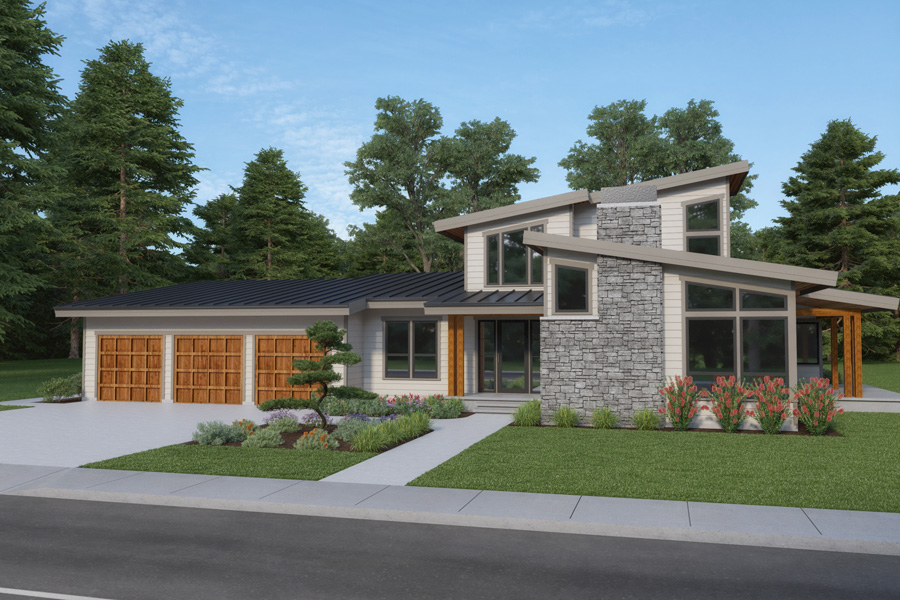 Standing 2 stories tall but with all main spaces and bedrooms on the first level, this 3,094-square-foot design is perfectly suited for families of all ages and abilities. A large, open floor plan flows seamlessly from the great room back to the kitchen. The large windows and cathedral ceilings in the common area bring ample natural light inside, creating a cozy and welcoming feel. When you couple that with the wonderfully unique exterior, you have a home that is sure to turn some heads. But what's also great about this plan is its flexibility. Just check out the den off the foyer and the large loft upstairs. A home like DFD-8711 is perfect for a family who needs space to spread out!
Museum Quality Designs to Call Your Own
Most of us can't afford to own a work of modern art. But what if your home was the work of art? That's what a plan like DFD-1457 can be!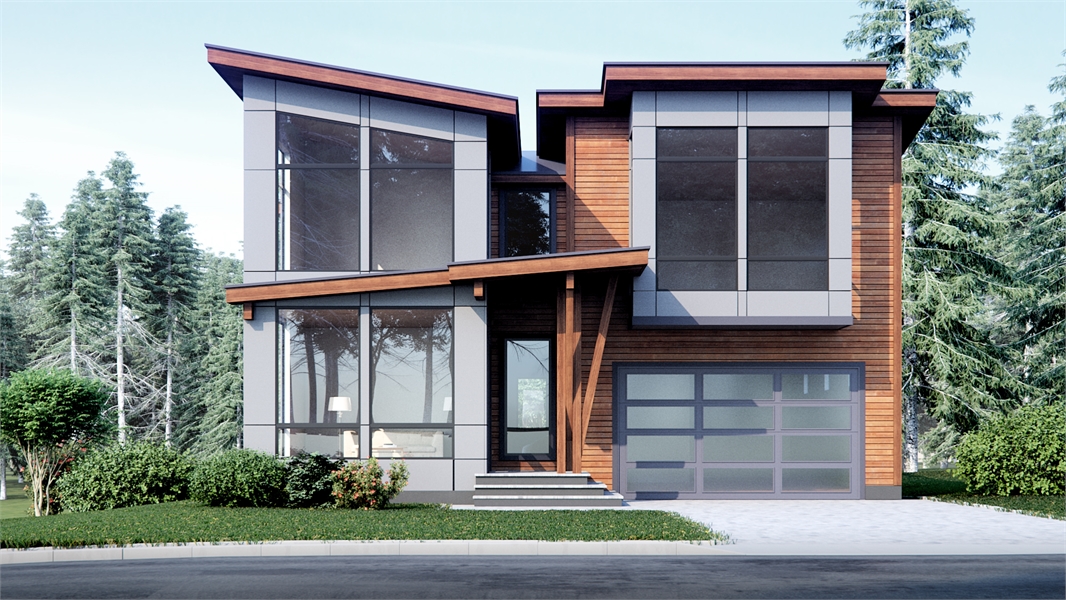 What makes a home like DFD-1457 so special is its relative simplicity. Oversized windows allow tons of warm natural light to flood the interior. This, in turn, highlights the clean lines and transitions inside. The 3,543 square feet are laid out in a lovely inverted floor plan that boosts the main living areas for better views. The exterior boasts some lovely contrasting elements for a balanced picture from the street. You'll find something to love from every angle!
Come See Why Modern Farmhouses Are All the Rage!
Modern farmhouses are sweeping the country by storm. And for good reason! These popular plans combine two amazing styles—they blend aspects of unique modern homes and classic farmhouse designs. This gives you a house that features clean, simple lines, bright colors, and tons of natural light. DFD-5089 is a great example!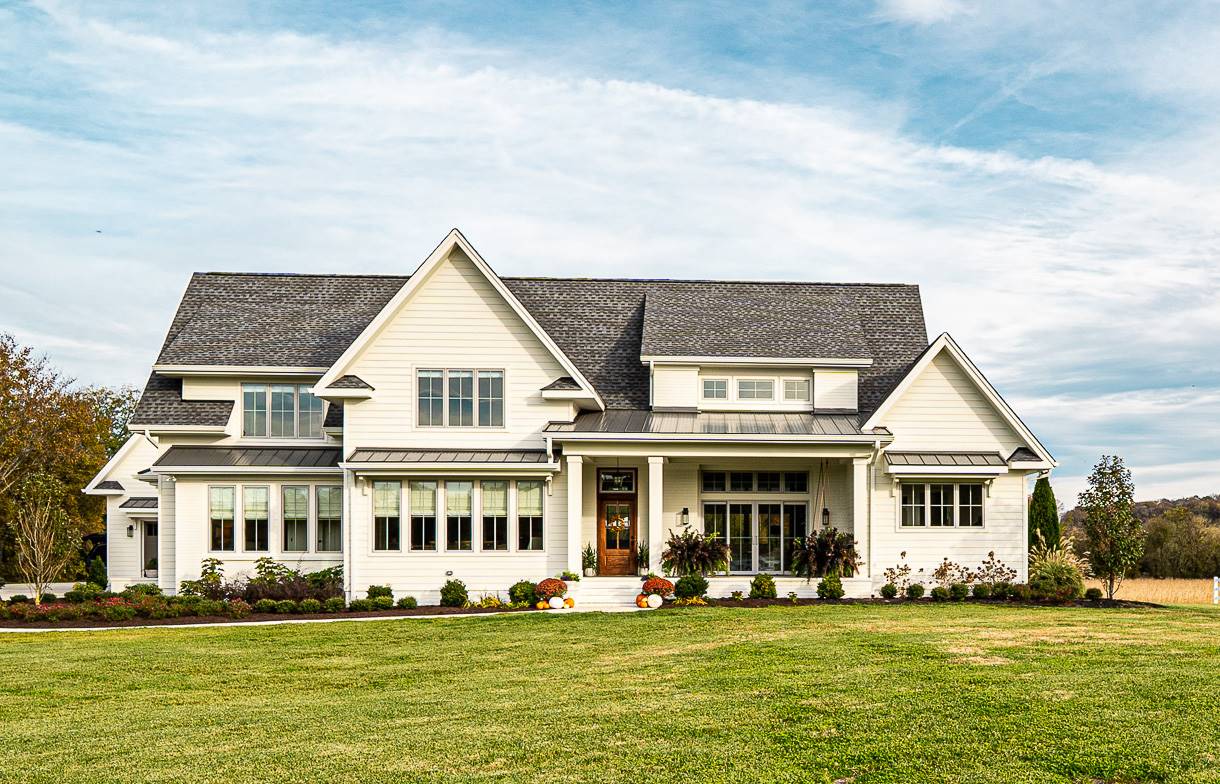 With some of the best curb appeal around, DFD-5089 is a real showstopper. Traditional farmhouse gables are met with modern touches like metal secondary roofing and wide plank siding. Want to see more? You can see what the finished product looks like if you choose to build—Direct From the Designers has exclusive, real-life photos so you can see this dream home before you buy it! If you spend some time scrolling through all 73 of these pictures, you'll surely fall in love with this home! And if you like that, we have plenty more home plans with photos for you to see.
While this is just a taste of our unique modern homes, we hope you have enjoyed the journey. As you now can see, no two designs are alike and they all have personalities of their own. That's what makes them all so special!