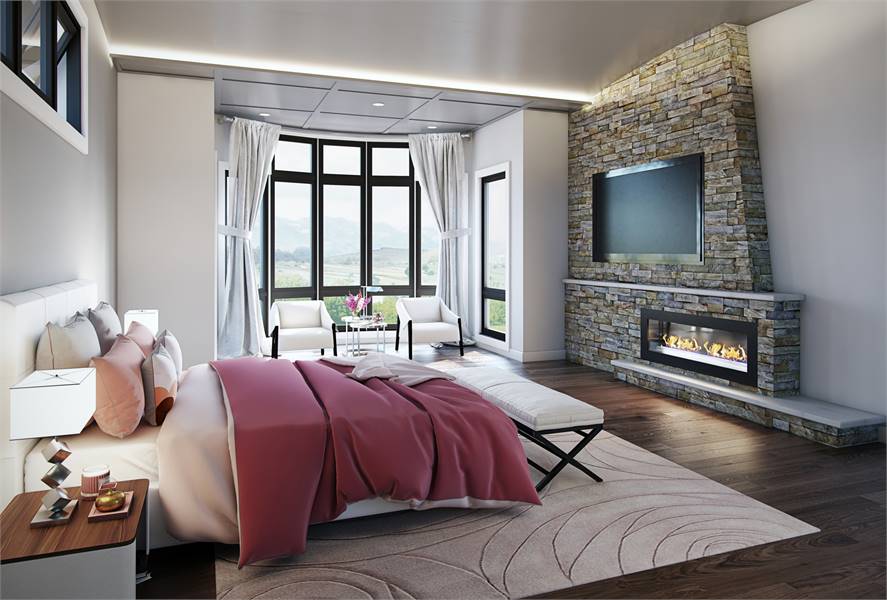 Create a vacation-like atmosphere in the comfort of your own home by building one of our luxurious master bedroom floor plans. These popular home plans provide spacious master suites with fully loaded baths and never-ending closet space for you to enjoy for years to come!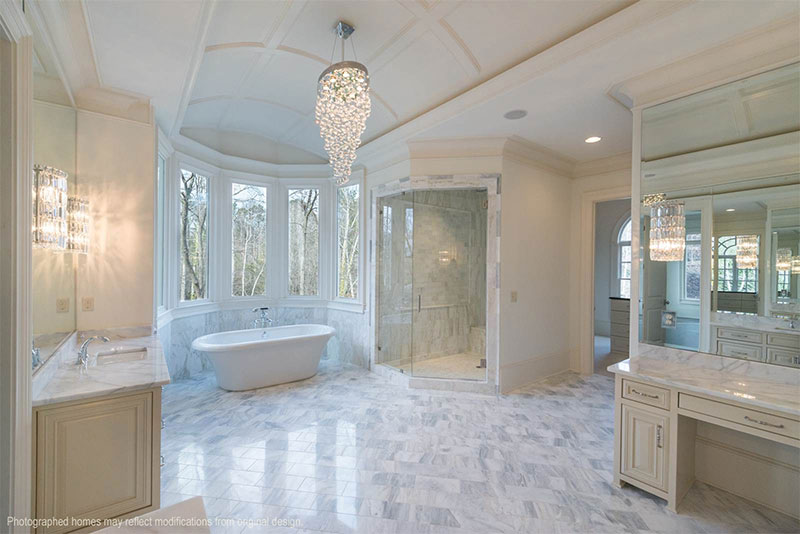 They say that your home is your castle, your safe space, your comfort zone. But sometimes a lack of square footage or even a poorly laid-out bathroom can leave a master suite feeling anything but relaxing. In your new home, don't settle for less than what you deserve; thrive in one of our incredible master bedroom floor plans!
Feeling cramped or underwhelmed by your current master bedroom space? Get the 411 on creating your very own in-home spa! Check out "Your New Master Suite Becomes an In-Home Spa!"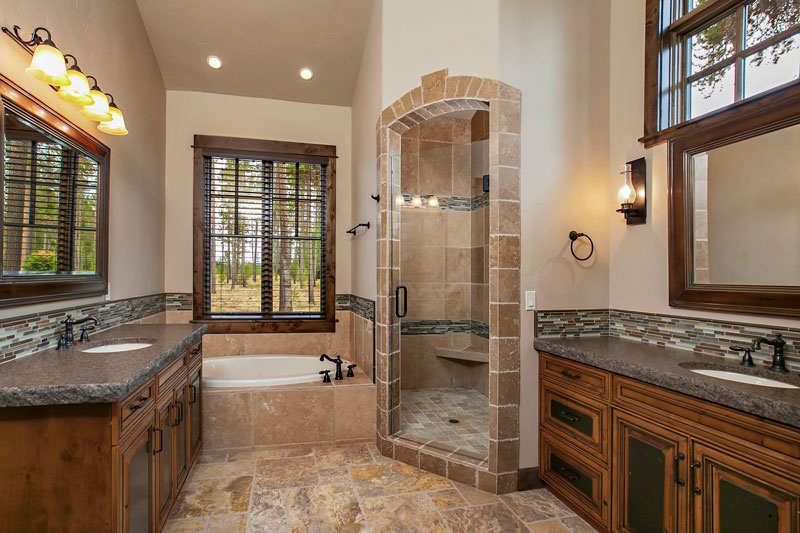 Browse our full collection of house plans at DFDHousePlans.com, or chat with a home plan specialist. We're always happy to help you find your dream home!
Featured Luxury Master Bedroom Home: House Plan 4315
Everyone loves our incredible master bedroom floor plans. And because our customers also can't get enough of our Customer Preferred House Plans, we've done it again! As with the rest of this collection, we've taken a fan favorite and redesigned it using our customers' most-requested modifications and information from reviews. Take a look at how we've overhauled this master suite, and consider making this master bedroom part of your bright and spacious new dream home!
Behind a French country facade, this master suite has been completely redesigned – you won't believe your eyes! We've nearly doubled the bedroom's square footage – it now comes in at 361 square feet! You'll enjoy privacy and bright rear-facing windows that'll make you feel like royalty. If that doesn't have you swooning, look no further than the attached en-suite! We've created a new, spa-like 5-piece master bath complete with toilet closet, soaking tub, and his-and-hers closets, because you deserve it!
Check out the country finishes on this French country-style home plan. Arched accents are found throughout and tie each piece together perfectly. Plus, the uniquely detailed roofline makes this single-story house plan extremely eye-catching. From large windows to a welcoming front porch, this home's curb appeal makes it an impressive addition to any neighborhood!
Our customers have loved this bright and airy main living space since its inception, so we kept all of their favorite features. However, we did enlarge and reorganize the kitchen – it now has even more usable space!
Popular Luxury Master Bedroom Floor Plans!
These new and popular master bedroom floor plans won't let you down! Not only do they boast the spacious bedrooms and luxurious bathrooms you crave, but they offer so much more! Check off everything on your must-have list while exploring these incredible home plans.
Our extensive and diverse collection of home plans allows you to find not only the master bedroom of your dreams, but a perfectly well-rounded home that you can love. Our architects know that large windows and natural light are important. Natural light, in any bathroom or main living area, brings the space to life! So, let the light shine into your new home from every angle and you'll be well on your way to your dream home.
While exterior finishes and the whole facade create curb appeal outside, your decor and interior finishes determine the ambiance of your home on the inside. Use deep tones for style and then highlight nearby walls or countertops to add depth and interest. Or you can try a very light and bright aesthetic. In any case, don't forget to add texture! Let your cabinets show their natural woodgrain, choose countertops with veining, or let your fireplace be the room's focal point with a brick surround.
DFDHousePlans.com is Here to Help!
We know that you'll find your dream home with us. Our detailed search option will narrow down thousands of house plans to only the perfect homes for you, so this time-consuming task can be fun!
Looking for a home with an in-law suite or multiple master bedroom spaces? We've got you covered! Check out "House Plans with 2 Master Suites" and "Find the Perfect In-Law Suite in Our Best House Plans".