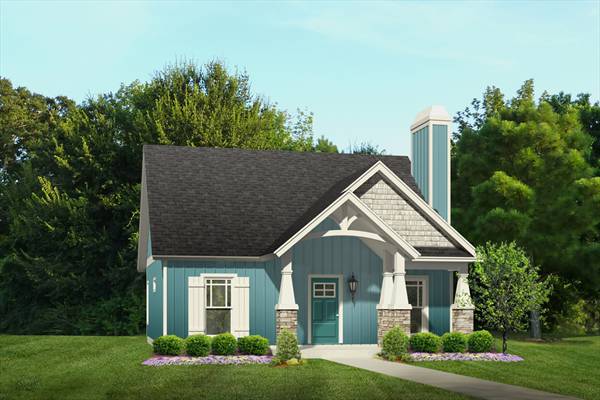 Tired of the same old micro house plans showing up in your web searches? Not to worry, because we've scoured the internet & our extensive collection of tiny house plans to find these hidden gems we think you'll love! These teeny tiny, itsy bitsy, and micro house plans do not get the recognition they deserve!
These are some of the most budget and builder friendly house plans available – and we didn't want you to miss out! With all of the features you crave, but without the large-scale price tag, you can start living your not-so-tiny dream to its fullest!
Find a Builder Friendly Micro House Plan
Builders love our home plans because they know that they can shop with confidence! Our customers and their builders will always receive all of the information they need to build the new home, because floor plans from DFDHousePlans.com are meticulously and professionally reviewed. All of our home plans are designed to meet or exceed the International Residential Code (IRC) – the industry standard for construction of residential homes.
Looking for more? Browse our full collection of small house plans too! The small spaces you love, but with a bit more elbow room.
Identifying Budget Friendly Micro House Plans
It is so easy to slowly, or not so slowly, stretch your budget when building a home. Keep your money working hard for you from day one with a budget conscious home plan! There are several characteristics that help to determine a home's cost. We advise our customers to look for a few things specifically:
Roof pitch: lower roof means less cost
Cut the corners: a square or rectangular home is much more affordable than one with several exterior walls and a complicated shape
Build up instead of out: if you're looking to add more square footage, consider a second story, because it's less expensive than expanding the footprint and roof
For more tips and further detail on keeping your build budget friendly, see our popular article, "Find a Cheap to Build Home Plan."
Always find the best new and affordable house plans by subscribing to our YouTube channel!
Start now by viewing this quick video on the newest affordable and budget friendly house plans for 2019!