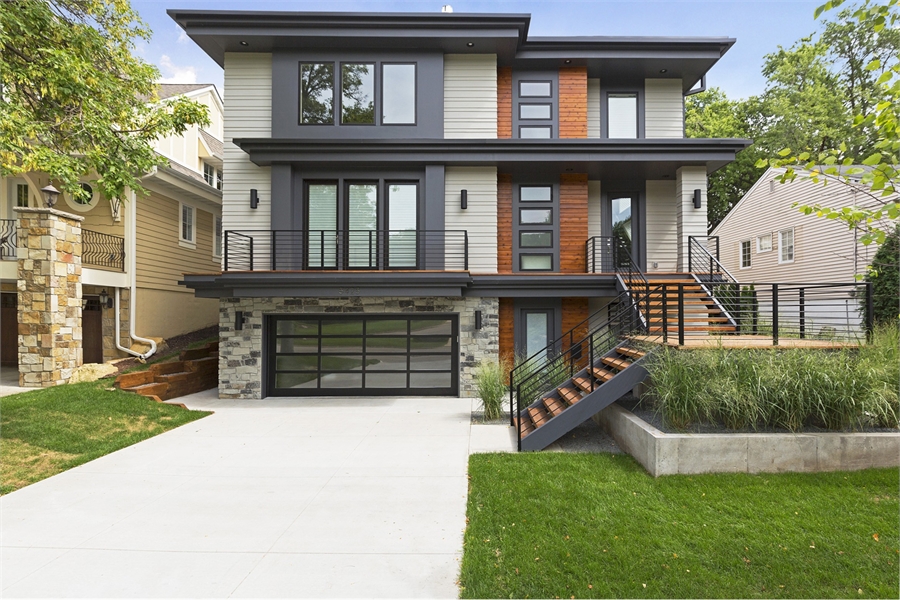 If you are building on a limited lot, but still want indoor parking, choosing from our collection of narrow home plans with a front garage may be just what you need! These designs are efficient, affordable, and have plenty of style. They're made for all sorts of lots with limited frontages, so they are great whether you are building in a bustling city or need a compact footprint for the suburbs.
Explore our vast array of ready-to-build home plans and see for yourself. As you search, take some extra time to consider all of the benefits that these narrow home plans with a front garage have to offer. You won't be disappointed!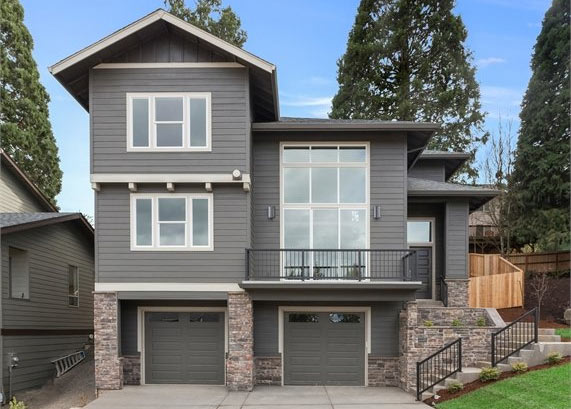 Here at Direct from the Designers, we pride ourselves on offering only the best of the best in home plans. Use our detailed search to help narrow down the options to your dream home! And don't forget to look at all of our New Home Resources to learn about some of today's best home finishes. If you ever have any questions, feel free to let us know. We can't wait to see which plan you select and how you build it!
The Truth About Building on a Narrow Lot
To many, a narrow or limited lot might seem undesirable, but it shouldn't. Having a reduced footprint doesn't mean that the interior has to feel tight! Building a home on a narrow lot can actually unlock a ton of options, so let us show you some of those benefits.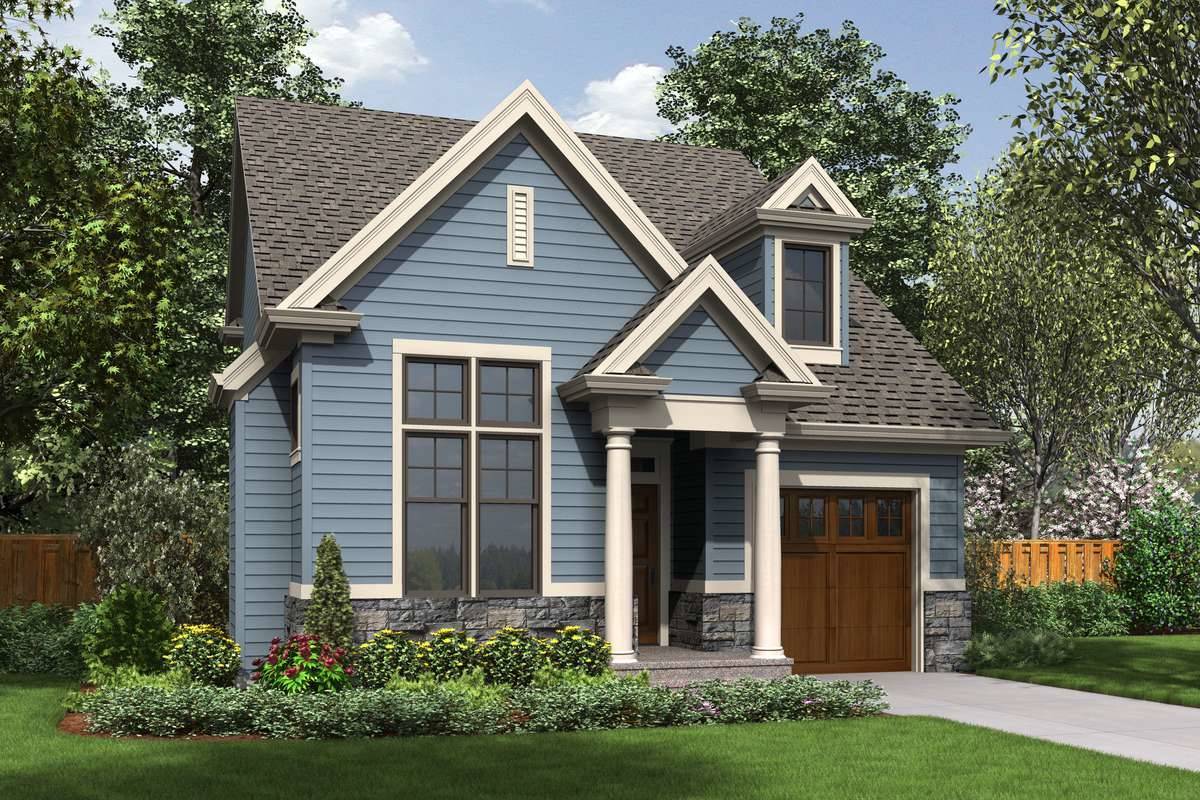 When you choose from our narrow home plans with a front garage, you don't have to settle. Not only are these plans found in all styles and sizes, but they often have the same features as homes of average dimensions, including luxurious ones. You never know what you'll find!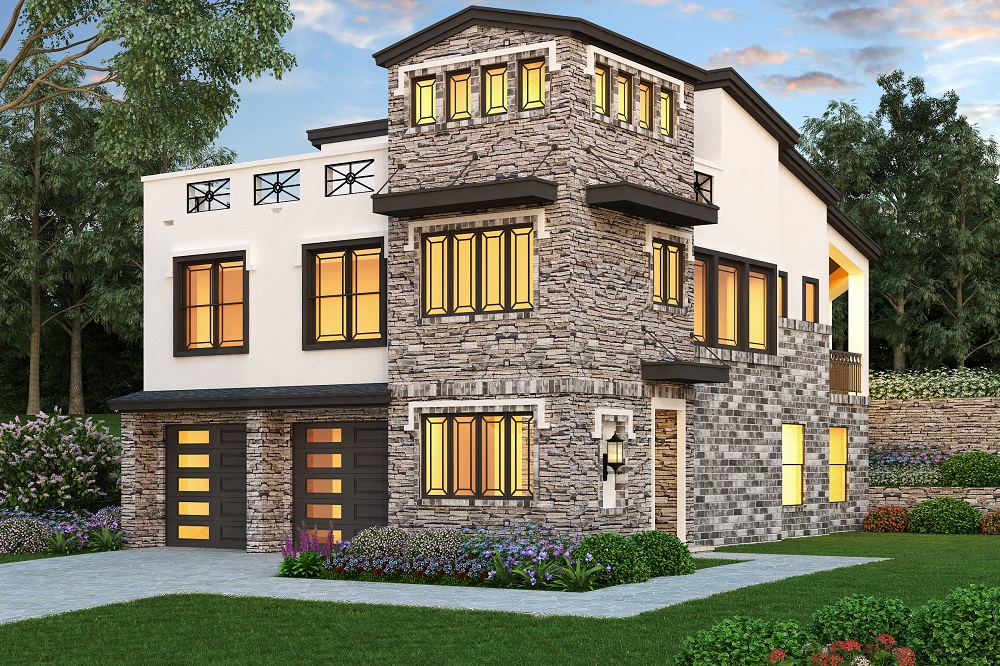 With a focus on efficiency and style, many homeowners building in the city love our narrow modern-style plans. These cutting-edge designs, such as DFD-7170 (above) are particularly eye-catching. This plan packs 2,537 square feet of space into its 3 level design. It includes a 2-car garage as well as a roof deck. How unique!
Many of our narrow home plans with a front garage are available in modern styles, but we have other options, too! From narrow Craftsman designs, to timeless traditional styles, we have them all. Take a closer look at the options to see which one fits you and your lot.
Building Up Instead of Out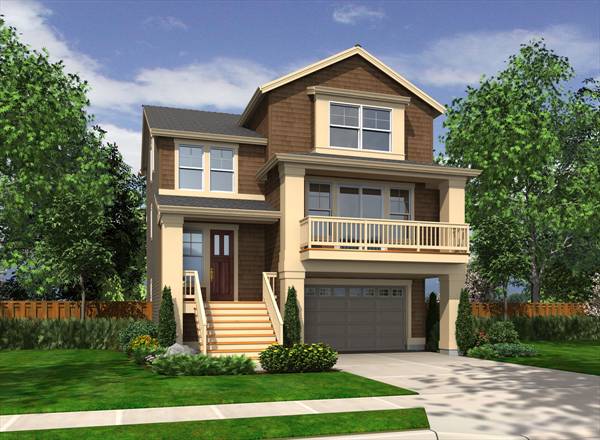 When we say that narrow home plans have all of the same features and functionality as plans with expansive footprints, we mean it! The only difference with building on a limited lot is that the focus will be on building upwards instead of outwards. Because of this, many of our narrow home plans with a front garage have 3 floors, like DFD-4389 (above). The views are another perk; since they often have more floors, these designs can bring faraway sights in.
Whether it's a beautiful sunrise over the city or a romantic sunset in the country, these designs can capture it all. Some narrow homes even feature their main living spaces on the uppermost floor to take advantage of the view! And designs such as DFD-1457 (below) take it to a whole new level with huge windows. Just think about hosting a dinner party with gorgeous sights as the backdrop!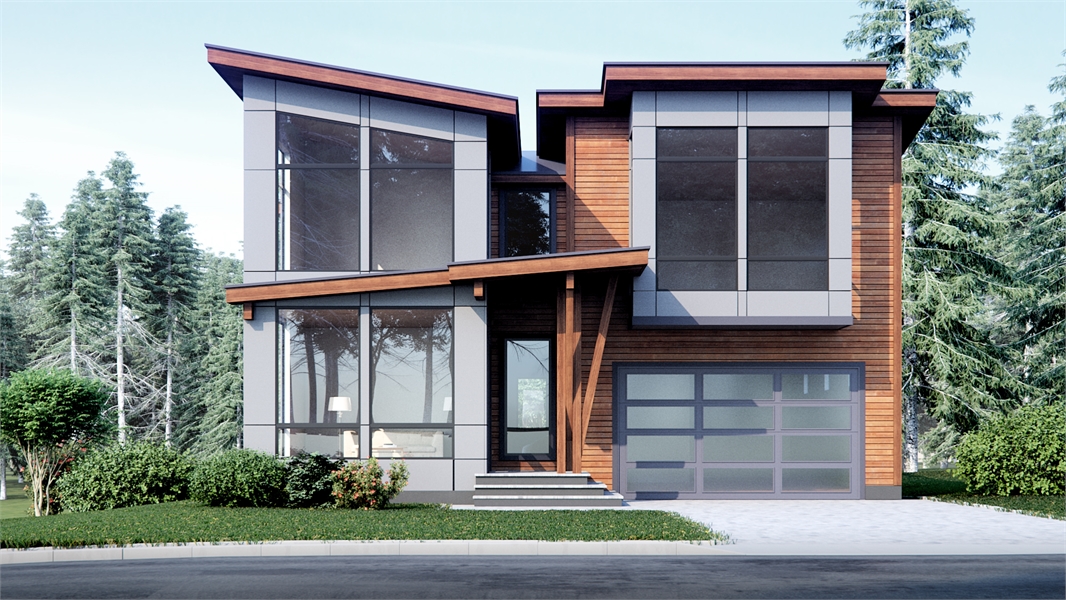 Combining Style with Unmatched Function
The major reason why narrow house plans with a front garage are so popular is that they offer the best of both worlds. They offer the style and functionality that you know and love from larger homes, and they adapt to stricter limitations to give you the life you want in locations where you might not think it's possible.
Parking in a city is especially frustrating. With few parking spots and sky-high pricing, many people rule out city living. But with a narrow home with a garage, you can avoid the problem! By choosing a design with a garage, you'll make your life easier and even increase your home's value.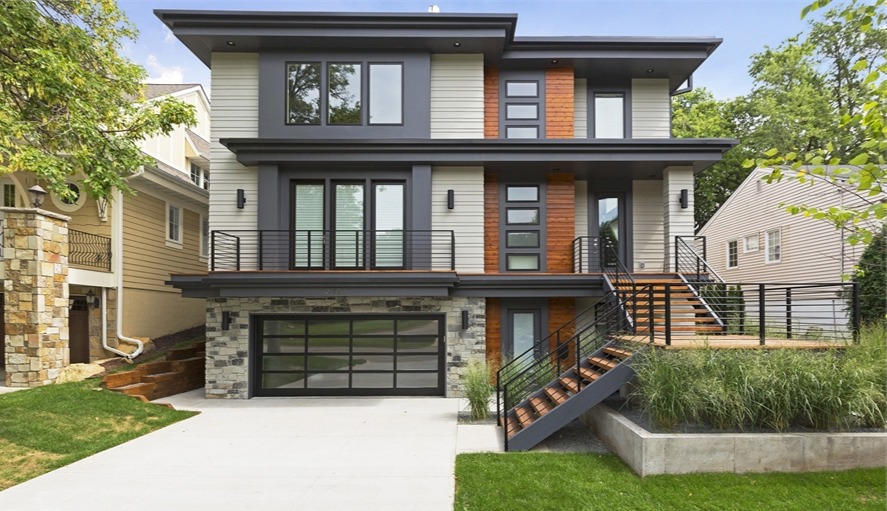 Homes like DFD-1974 (above) can keep your car safe and sound in all seasons. Depending on your location, this might save you tons of commuting money, too. Forget the headache of fighting traffic only to pay for expensive parking at work. You can simply catch an Uber or train into the city while your car sits in your garage, waiting for your next weekend getaway. It doesn't get much better than that!
There are so many reasons why you should consider narrow house plans with a front garage… Now you know how to embrace the lots that many are afraid of! All that's left is finding your dream plan. Happy hunting!