If you want a home that can guarantee privacy and still look modern, you might want to consider a bungalow house plan. A bungalow is typically a one to one-and-a-half story home with low-pitched roofs and wide overhanging eaves. The term bungalow is widely used and has different meanings depending on the location. The term originated in India from a Hindi word literally translating to "house in the Bengal style." Bungalows were adapted from the Indian style by the British and made their way to America in 1880. They remained popular for fifty years and are notable in American architecture for making good design affordable.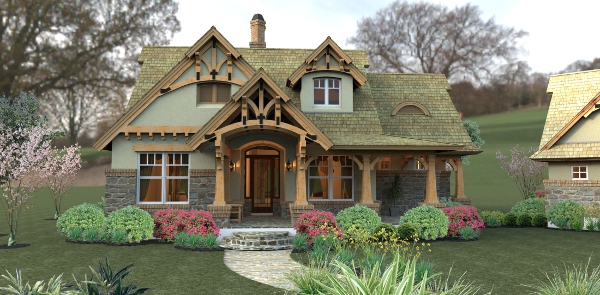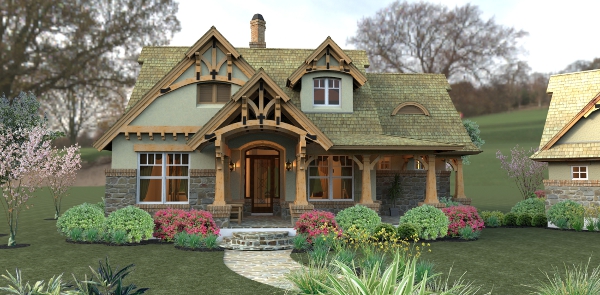 Depending on where you live, the word bungalow was used differently. From about 1905 to 1930 Americans used the term bungalow for any house that used space efficiently. In the United States however, the interior of a bungalow house plan often features a living room at the center, connected rooms without hallways and built in cabinets, shelves and seats. The space efficiency in a bungalow style house plan is believed to have originated from army tents and rural English cottages. The idea was to cluster the kitchen, dining area, bedrooms and bathroom around a central dining area. What we think of today as an open floor plan.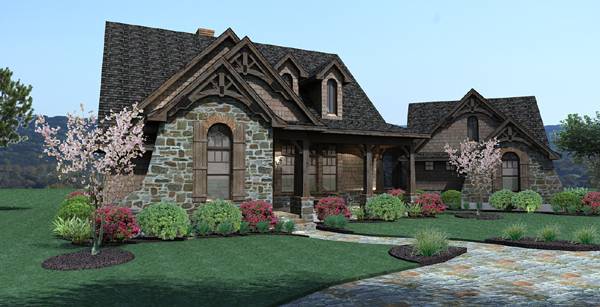 While many different styles of bungalow homes developed were based on materials available in the area, the first bungalow house plans were built during the Arts and Crafts movement. Bungalows often feature natural woodwork such as exposed rafters and built in cabinetry or bookcases. These bungalows are known as craftsman bungalows and were heralded for their cozy appeal.
Additionally, these homes are popular for their heat reducing features. Its roots in India and warm climates explain why these homes are such great heat reducers. Since a large foundation is needed for this single floor house, the roof has a vast surface area, allowing the attic to trap most of the summer heat and making a bungalow the perfect solution for a warmer climate.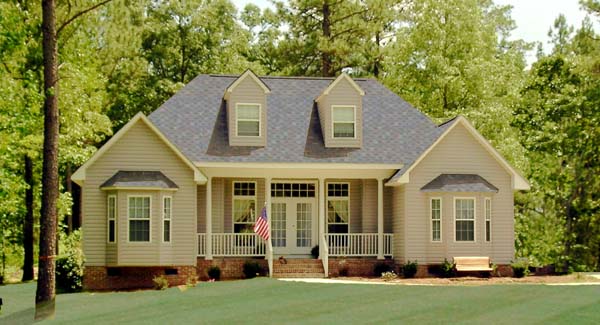 Bungalows are a house plan style that sits at the heart of American architecture. With its simple, cozy, homeliness these houses are sure to delight home buyers and builders who want a lot of bang for their buck.