A luxury, spa-like bathroom is at the top of the must-have list for most people these days. Features like soaking tubs, rain showers, and other high-end fixtures are no longer just for the rich and famous. Everyday people can incorporate them into their homes as well! In fact, bathrooms are one of the best areas to upgrade—given their relatively small size, it's easy to add high-end touches and completely transform the feel of the room. So, how would you like to elevate your master bathroom to the luxurious spa you've always wanted? Explore these spa bathroom ideas from some of our popular house plans and imagine the possibilities!

Remember, you can get creative with your design and make the space truly your own. All bathrooms provide the same functionality, depending on the number of fixtures they include, of course. You get to choose the form of yours, so don't settle. The details add up and make all the difference.
Spa Bathroom Ideas for Luxurious Suites
Take a peek at DFD-1053. It has a chic double vanity and unique mirrors to give the room an extra pop of aesthetic interest. Beautiful pendant lights and arched faucets stand out boldly against the wall to complete the look and provide the feel of a modern retreat. A large soaking tub and glass stall shower round out this spa bathroom and help it become a destination for relaxation.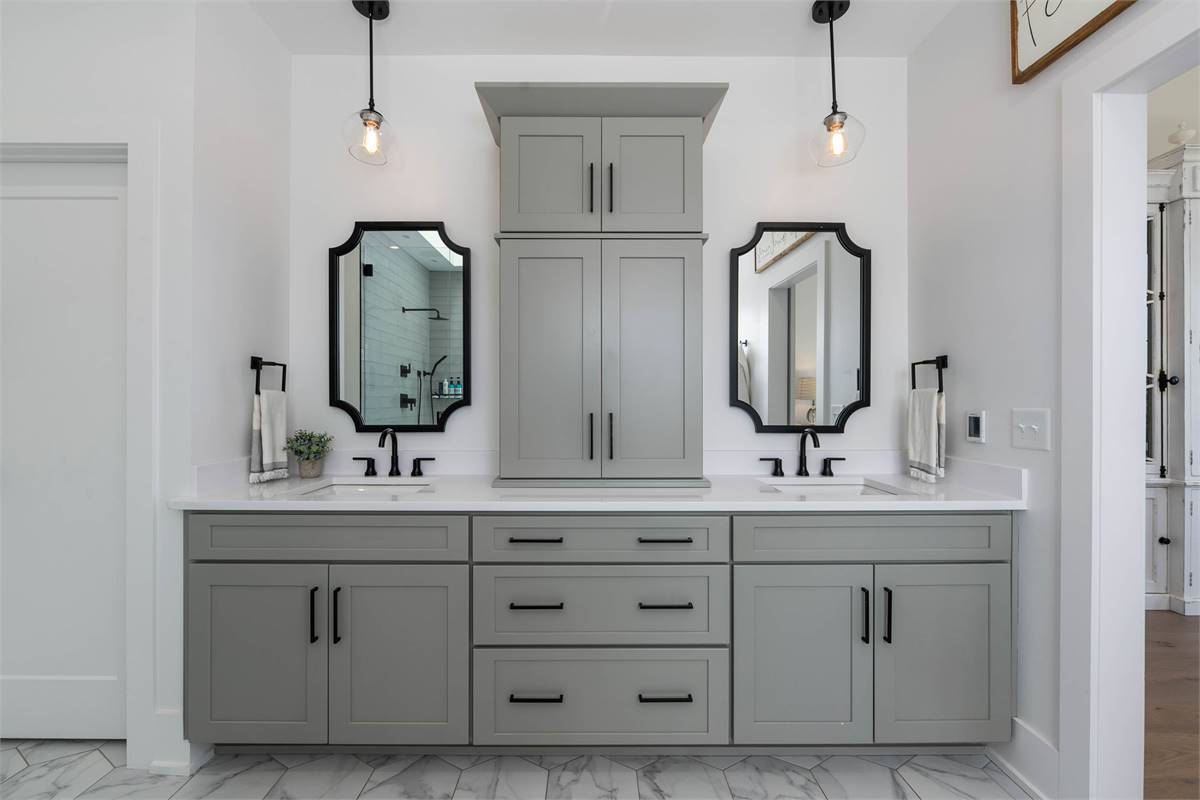 Next, consider this bathroom in DFD-8500. The vanity and mirrors have a different style, and make sure to notice the sconce lighting and wall-mount faucets as well. All of this changes the look and feel of the room despite the similar layout of this area. The soaking tub and shower also have different configurations here—check out the visual difference between having a high window in the shower compared to a skylight! This spa bathroom has all the same pieces, but as you can see, it leaves a completely different impression.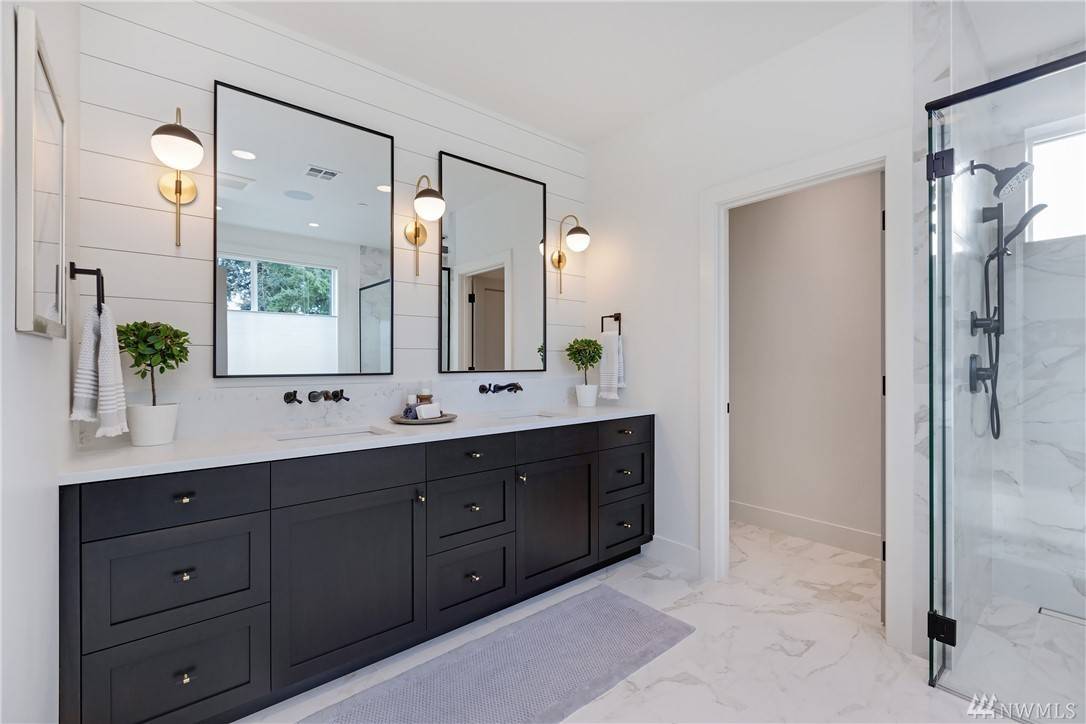 DFD-7270 sets itself apart by combining the tub and shower areas in an overlapping layout. This creates a more built-in feel with the architecture of the room! The windows in the back help keep this extra depth feeling bright and airy. If you like this idea, you may be able to incorporate it into your bathroom depending on its size and other specifications.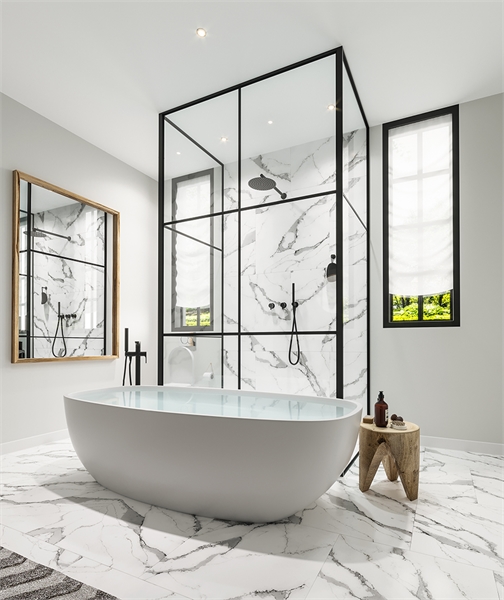 Your dream home is possible, so think about the spaces that you want to invest in. We have a whole collection of homes with awesome master suites if you need more spa bathroom ideas! With a little imagination, you too can have your own in-home spa, whether you choose one of these designs or decide to modify another.