If you're looking to house a large family or simply enjoy some much-needed personal space, you'll want to see these simple 5 bedroom house plans. Thoughtfully designed homes such as these help keep costs in check, yet still offer the space and features you expect in your new home. You'll find all sorts of arrangements varying from multiple master suites, to guest rooms, to potential office spaces. From basic to luxurious, 5 bedroom house plans from DFDHousePlans.com have you covered!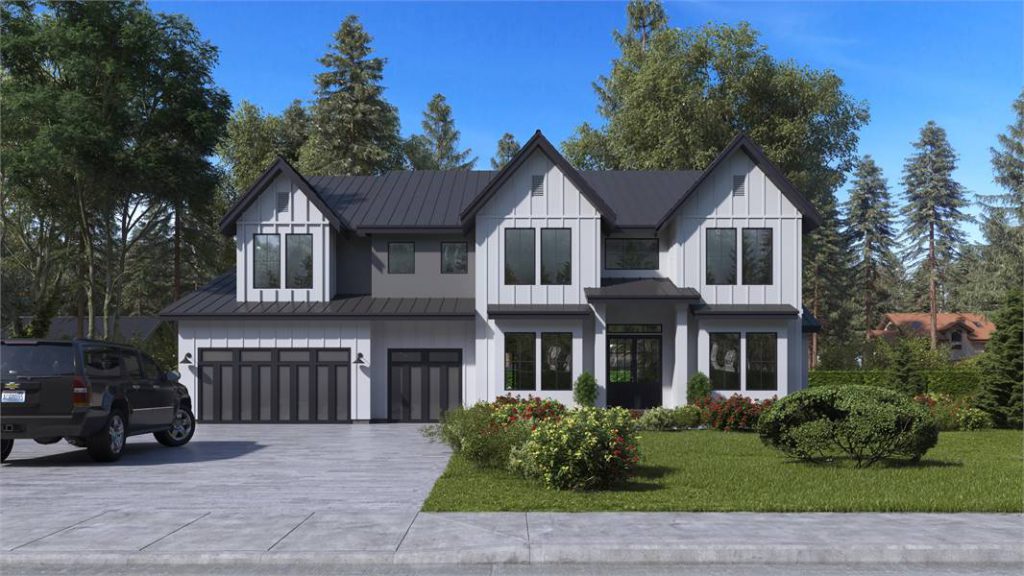 Is a 5 Bedroom Home "Too Much House"?
To those who are still on the fence about the number of bedrooms a new home may need, here are some things to think about.
How many bedrooms do you have in your current home, and how is it working for you and your family?
If you have children, they will only need more space as they grow. This does not stop at bedrooms – it includes shared living and entertainment spaces as well.
Will you or your family need additional rooms for things like a study, media room, library, office, or workout area?
For more of these ideas, tips, and tricks, read "How to Choose the Right House Plan" – this blog will help you consider your budget, HOA, style, etc.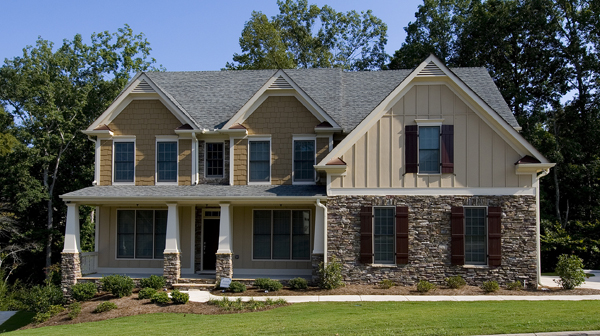 Think ahead to resale as well. According to Statista.com, American families have an average of 1.93 children under the age of 18. This is the highest the average has been since 1979. Even if you're housing a small family or looking to enjoy your empty nest, these are important numbers to keep in mind for resale. Based on this data, the "typical" American family would likely want a bare minimum of 3 bedrooms in a new home. However, guest rooms and office space seem to be on must-have lists as Millennials begin to take over the market.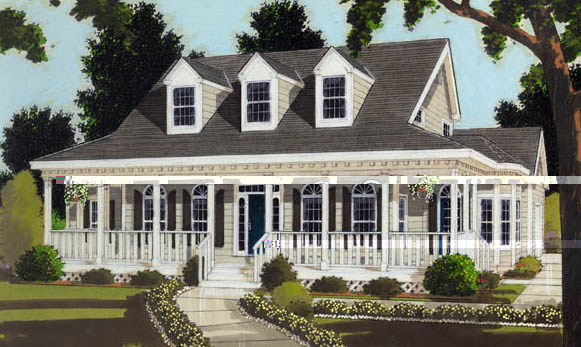 What Does "Simple" Mean to You?
Building your new home from one of our simple 5 bedroom house plans can save you time and money – but what exactly does "simple" mean to you?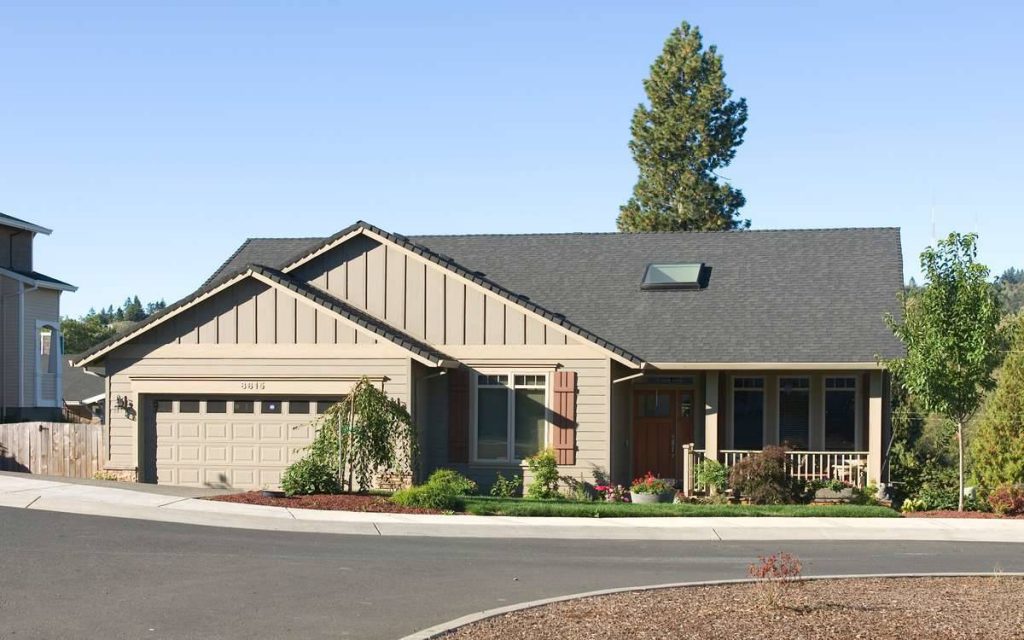 When describing a "simple" house plan, we're referring to the home's exterior architecture. Customers hope to find a design with clean, easy rooflines and just enough exterior style to keep curb appeal up. This simple style can keep costs lower, because high and multi-angled roofs get expensive quite quickly.
If you came here today hoping to find affordability, look no further than our collection of Affordable House Plans!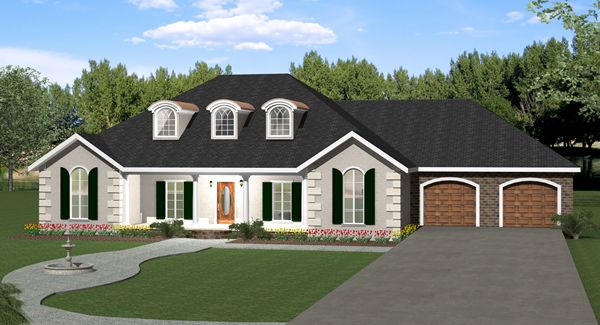 Sometimes a simple home plan is made so by its interior attributes, too. Fewer walls create easy flow and natural openness throughout a floor plan. Our collections of Accessible House Plans and Open Concept Floor Plans take advantage of this in order to keep a plan nice and simple.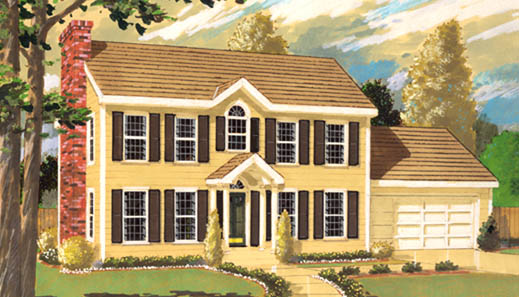 You can also think of a simple house plan as being simple in shape. This is something we hear about quite often, as customers search for the perfect balance between affordability and style. A simply shaped home – like a square or rectangle – naturally keeps cost down. Each corner and edge creates a wall or roofline, and this adds to the cost of materials. If you find the perfect house plan, and would like to "cut corners", we offer free modification estimates anytime!
Keep up on the latest house plans, virtual tours, and home plan trends by Subscribing to our YouTube channel!