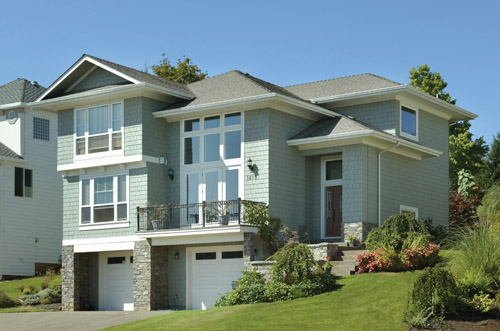 Embrace the one-of-a-kind nature of your build site with one of these unique homes for a unique lot. Many homeowners shy away from the challenges that certain lots can pose, but you don't have to!
From narrow and sloped to limited and oddly shaped, we have homes to fit practically any lot. And with all the styles and designs that you know and love, your dream home can become a reality. You'll love exploring the world of possibilities that these unique plans offer.
Building on a Narrow Lot
Especially in many high-demand areas, residential lots can be extremely expensive. Popular city suburbs and urban developments alike have seen skyrocketing prices for people looking to acquire lots to build. But don't let this scare you!
Instead of breaking the bank for an "easier" lot, consider what a narrow lot can provide. Many of our unique homes for a unique lot are tailor-made for this situation, and they still have many of the same features as wider, more expansive plans. Some may even be more luxurious than you thought possible!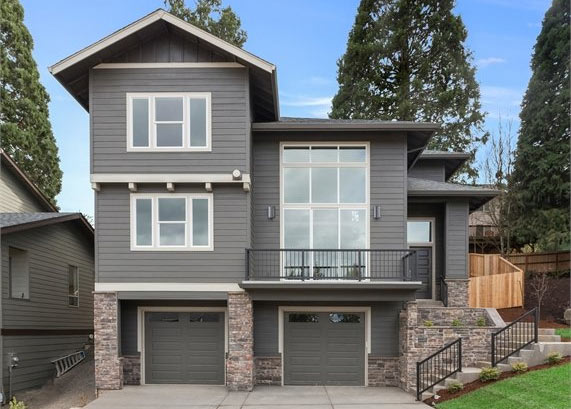 DFD-2571 is an example of a spectacular home made for a narrow lot. The 3 levels boast a drive-under garage on the bottom and 3 large bedrooms on top! Such things are practically unheard of in many bustling city environments. A striking contemporary plan such as this allows you to invest in a fashionable property, without breaking the bank on a larger lot.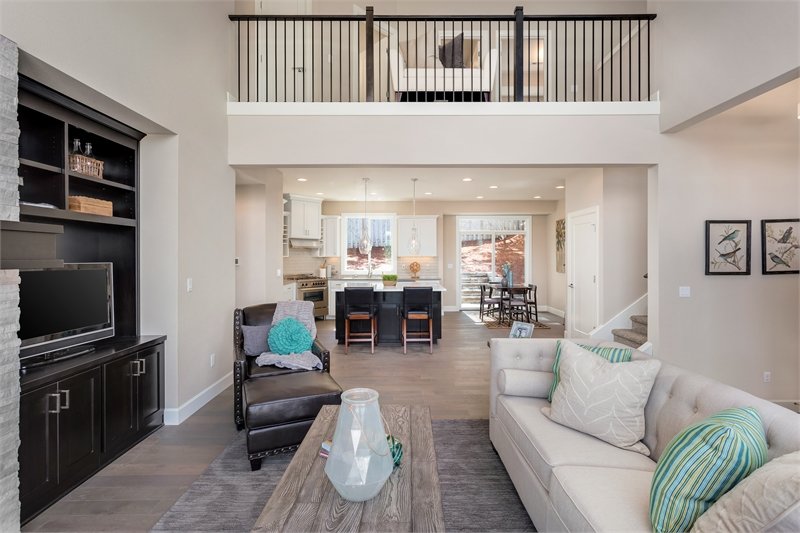 We have many unique homes made especially for narrow lots. Large and small, and in a wide array of designs, check out some more great options in our Narrow Lot House Plan Collection.
The Benefits of a Sloping Lot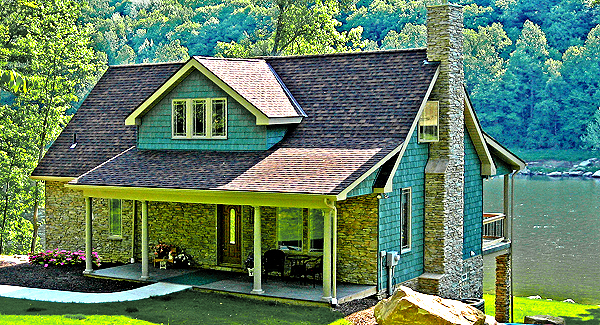 Unique homes for a unique lot cover a wide variety of building situations. Another type of lot that often gets overlooked by buyers is the sloping lot. Many homeowners simply ignore or miss out on the many benefits that a sloped lot can offer when it comes to choosing a plan.
One of the primary benefits of a sloping lot is that it allows you to build a full or partially finished basement! Great for additional spaces or future expansions, these plans might not be possible on a flat lot, because you need basement windows large enough for egress. Whether you want a family movie or rec room, an in-law suite, or extra storage, these unique homes for a unique lot can offer tons of features.
DFD-1876 is a beautiful Craftsman plan designed for a lot that slopes down from the street. The large daylight basement provides a patio door that opens to the backyard from the rec room – perfect for hosting indoor/outdoor summer parties! Features like this are convenient for you and can be valuable when you think about selling in the future.
Homes for sloping lots don't just have basements. Many have drive-under garages, and even extra space to store things like a riding lawnmower. Take a look at all of these House Plans for Sloped Lots, and see what works best for you.
Customer Favorite Unique Homes for a Unique Lot
Views, Views, and More Views!
Across the country, homeowners fall in love with lots that offer views. Whether it's a vast ocean with crashing waves, a peaceful lake, a misty mountain, or even a cityscape in the distance, imagine having a home where you can see that sight every day. Well, you can when you choose to frame the view with the right house!
Each of these plans was designed specifically to help capture the stunning views that you love. They feature things such as large windows and inverted layouts that boost main living areas, which are great for soaking in your surroundings. As you'll see, some even have rooftop terraces or covered balconies for year round enjoyment. Look through all of these view-centric unique homes for a unique lot and "see" for yourself!
Spacious Corner Lots
Not all unique homes for unique lots are focused on size reduction. When you build on a corner lot, you often have the ability to stretch out and embrace a larger plan, just within unique dimensions. Tons of homeowners seek out corner lots for this exact reason, and we encourage you to look at what they can provide.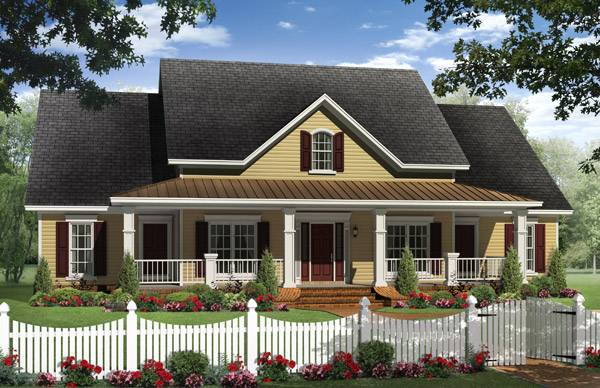 DFD-1028 is a wonderful traditional plan for a corner lot. Full of great spaces and with a rear-oriented side-entry garage, this home with four bedrooms and two-and-a-half baths is a perfect choice for the average family.
No matter the size, shape, or slope of your lot, we encourage you to embrace the challenge of its character. By choosing from unique homes for a unique lot, you'll emphasize creativity and efficiency. And you won't be disappointed!
Regardless of your lot or build, if you ever have any questions or need help finding your perfect home, feel free to reach out. We love helping aspiring homeowners turn their dream into a reality.