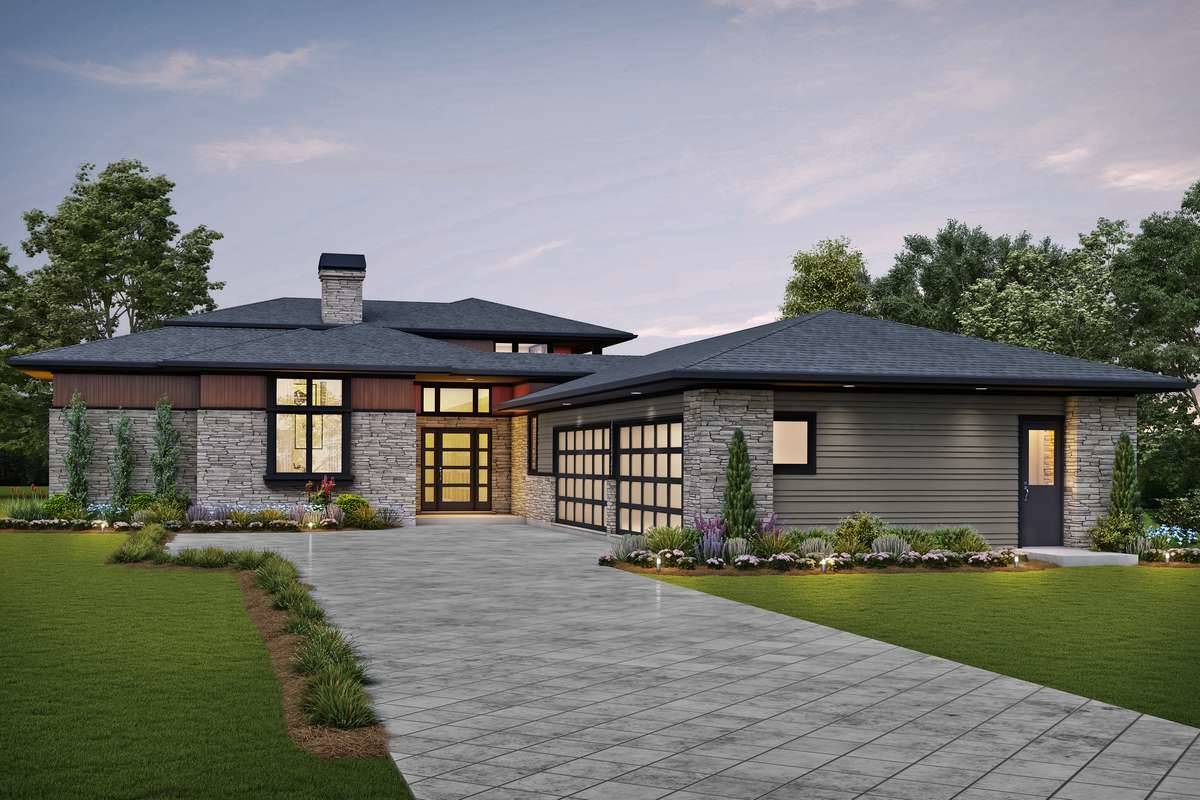 Just like resolutions for self-improvement, consider improving your residence by updating your home for the new year. We're here to show you a few simple ideas to welcome 2021 into your life and home!
Here at Direct from the Designers, we pride ourselves on offering only the best home plans in the industry. If you've been thinking about building your dream house, let us show you some fantastic options that are available. Since we have thousands of amazing homes to choose from, our Detailed House Plan Search can help filter them down to those that address your exact wants and needs!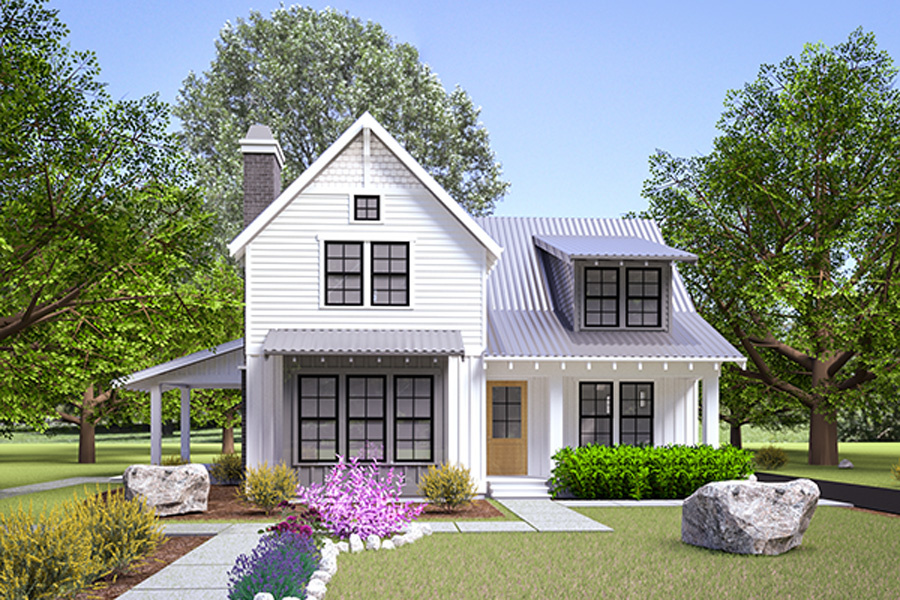 Whether 2021 is the year you start fresh in a brand-new home, or you just want some inspiration for simple upgrades to keep your current home fresh and functional, we have you covered! Whatever you might need, let us know how we can help make it a reality.
Take Your Curb Appeal to the Next Level
Our number one tip for updating your home for the new year is to focus on the exterior. Everyone knows that curb appeal is the first thing that everyone sees when they approach your home. But do you know how much the exterior sets the tone and affects property value? Many people don't realize just how easy it is to turn their home's curb appeal up a notch and reap the benefits!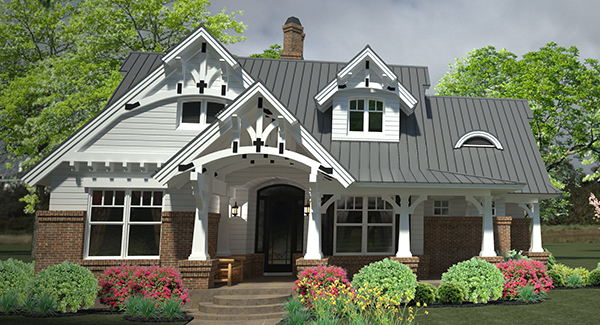 If you want a great example of charming curb appeal, then look no further than House Plan 2231 (above). This home showcases the finer details that define Craftsman plans. Notice how decorative touches such as the stone footers and the tapered front porch columns really help frame the house. Stone and wooden accents like these can easily be added to just about any home. Looking for a way to make such features pop? Consider a fresh coat of paint or even taking off the paint and sealing the raw wood for a more rustic look.
Another great place to increase curb appeal is the garage. A stylistically appropriate garage door does wonders for the façade, but many fail to realize this potential when designing their exteriors. For example, take a look at House Plan 5263 (below) and see just how important the right garage door can be. Notice how its chic modern style with plenty of windows perfectly accents the contemporary curb appeal of the home.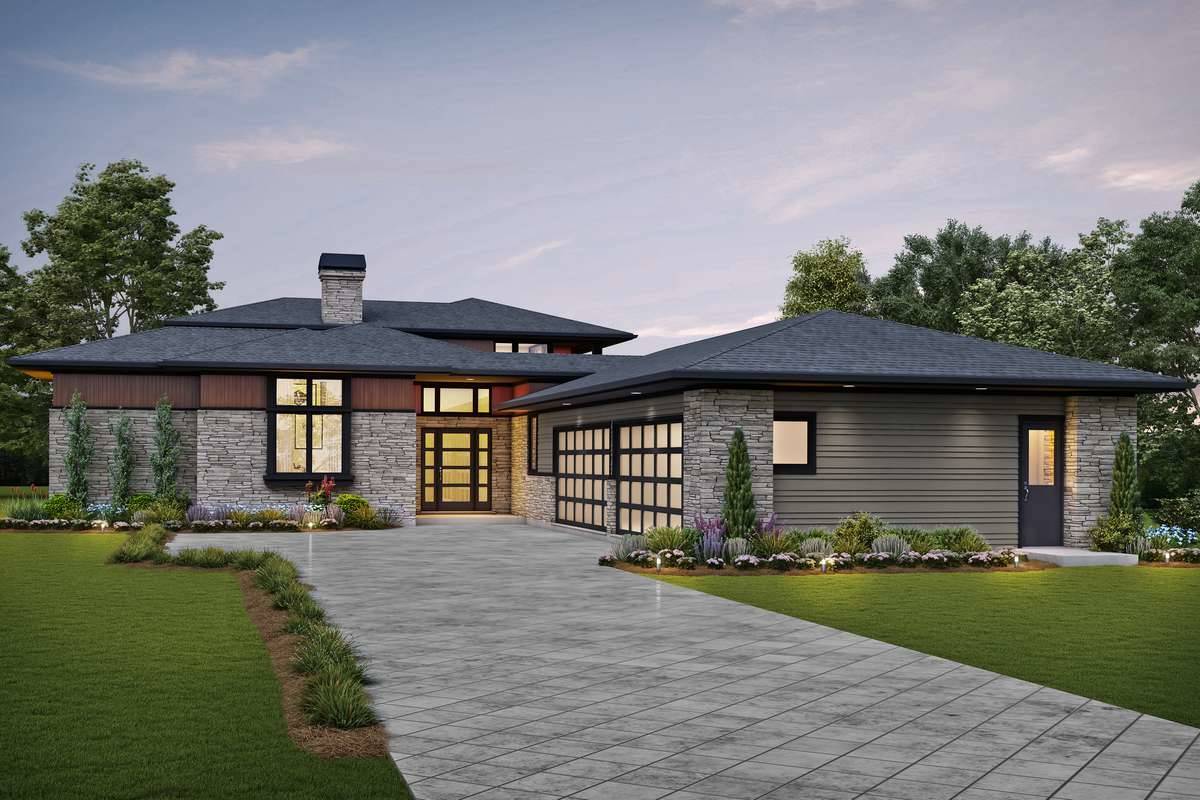 For homes of all shapes and styles, we choose the tried-and-true quality of Clopay® Garage Doors. They have so many options and we highly recommend checking them out when updating your home for the new year, or anytime else!
Add Natural Light to Make Your Home Feel Open yet Cozy
Open-concept floor plans have skyrocketed in popularity in the last few years, and 2021 will continue that trend. Homeowners can't seem to get enough of the potential for entertaining and the total flow that these designs offer throughout. If you are looking for a home with an open floor plan, we have tons to choose from in all sorts of styles and sizes. Designs like House Plan 3419 (below) show just how inclusive these spaces can be; you'll see why this has been a top-selling plan since 2018.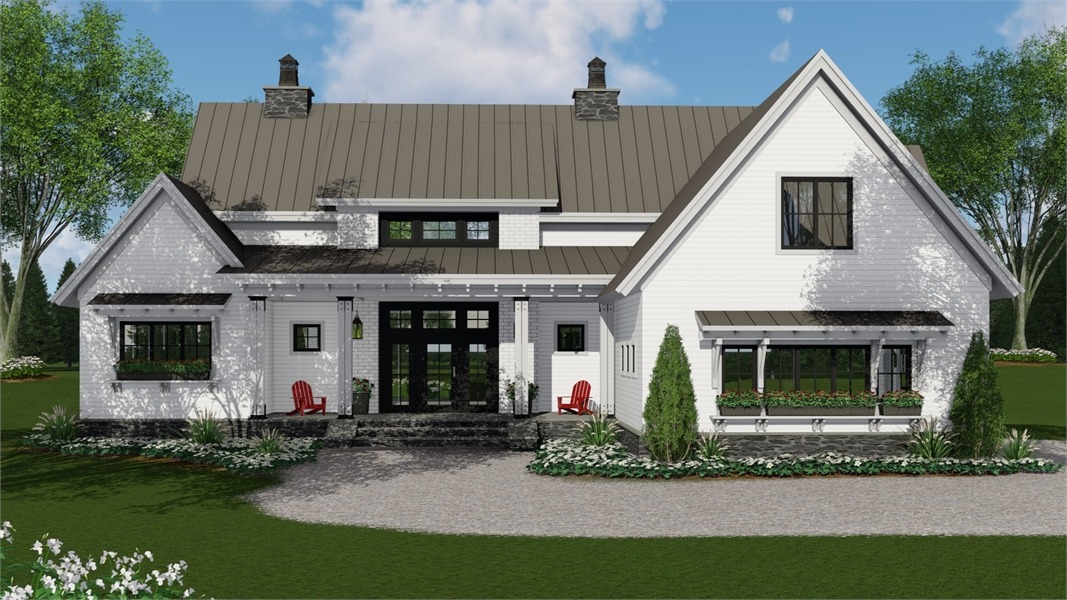 If you already have an open floor plan or want to upgrade to one in the new year, consider what adding a few extra windows, sliding doors, or even a skylight can do. Not only will these additions help enhance the seamless flow from outside to in, but they will also make your home feel larger. As you add natural light to the interior, you will instantly notice just how much more open things feel.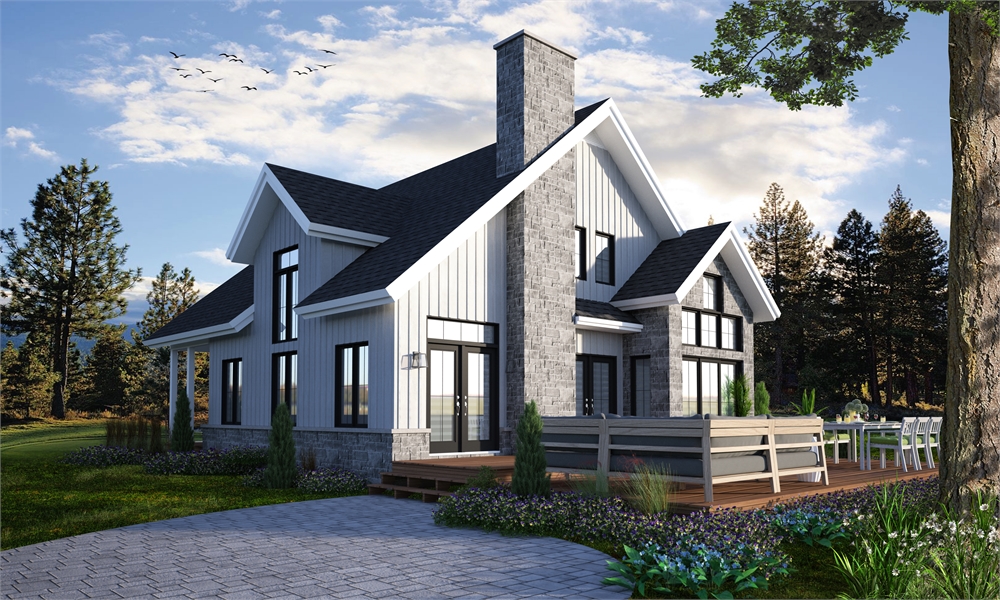 For all of our home plans, we recommend Marvin® windows and patio doors and VELUX® skylights. Their quality is known by builders everywhere, and you won't be disappointed. As the views pour in, you can also save money on your electricity bill; not only because you'll use the lights less, but because both of these brands are dedicated to energy efficiency. Definitely consider what adding more glass can do for your home and how you experience it.
Finishing Your Home's Unfinished Spaces
Nowadays, so many home plans come with added spaces to grow into. Whether it's a basement level or a bonus room, 2021 could be the perfect year to finish them up and increase your home's livable space. So, what would you like? A man cave, a crafts room, a home gym, or maybe an office? The sky's the limit! What better way is there to treat yourself than by adding a room or area that you've always wanted in the comfort of your own home?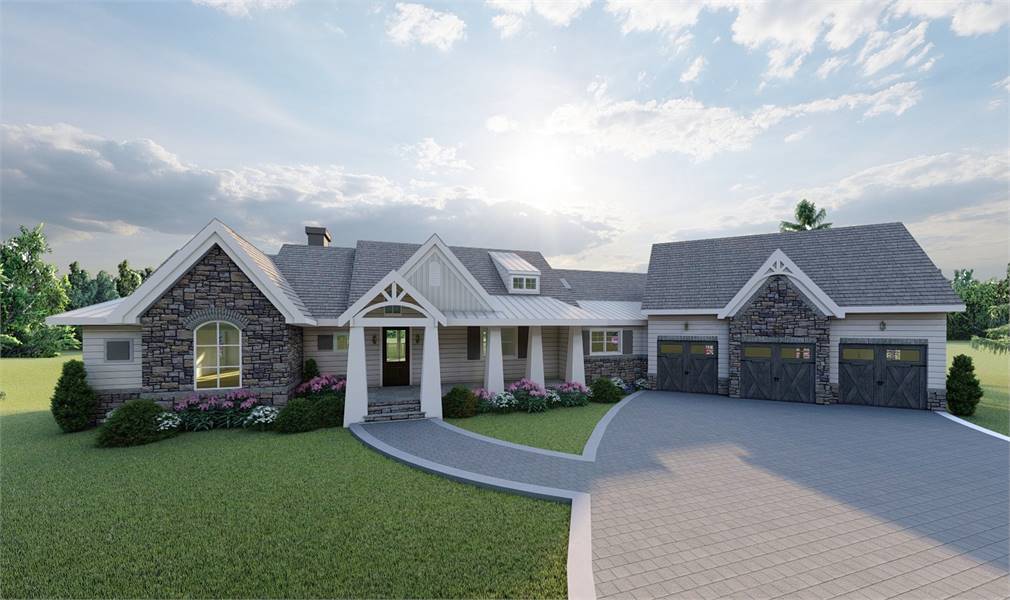 If your current home feels maxed-out on space or you need an upgrade for your growing family, we have you covered. Designs like Home Plan 8759 (above) offer so many different areas for expansion. Just think of the possibilities… you can practically double your square footage, so this would make a good choice for somebody who wants to invest for the long term! The great thing about homes like this is that they can expand incrementally as your budget allows. That makes them perfect for now and the future.
Updating your home for the new year doesn't always mean taking on an expensive and never-ending project. As we've shown, it can be something as easy as a coat of paint or as involved as finishing a basement. The beauty of 2021 is that it is full of opportunities, a fresh start. And just like the new year, these new ideas for your home are ready for your unique touch!