Are you having trouble finding the perfect home? Would updating your current house to suit your wants and needs take too much time and energy? Have you been searching forever and are unable to find an existing home on the market that works for you? If your answer is yes to these questions, perhaps it's time to consider building your own home from scratch.
You are not alone in your frustration. Homebuyers are struggling when homes for sale go off the market within minutes of the real estate posting going live. With limited inventory available, more people are getting interested in building their own homes instead.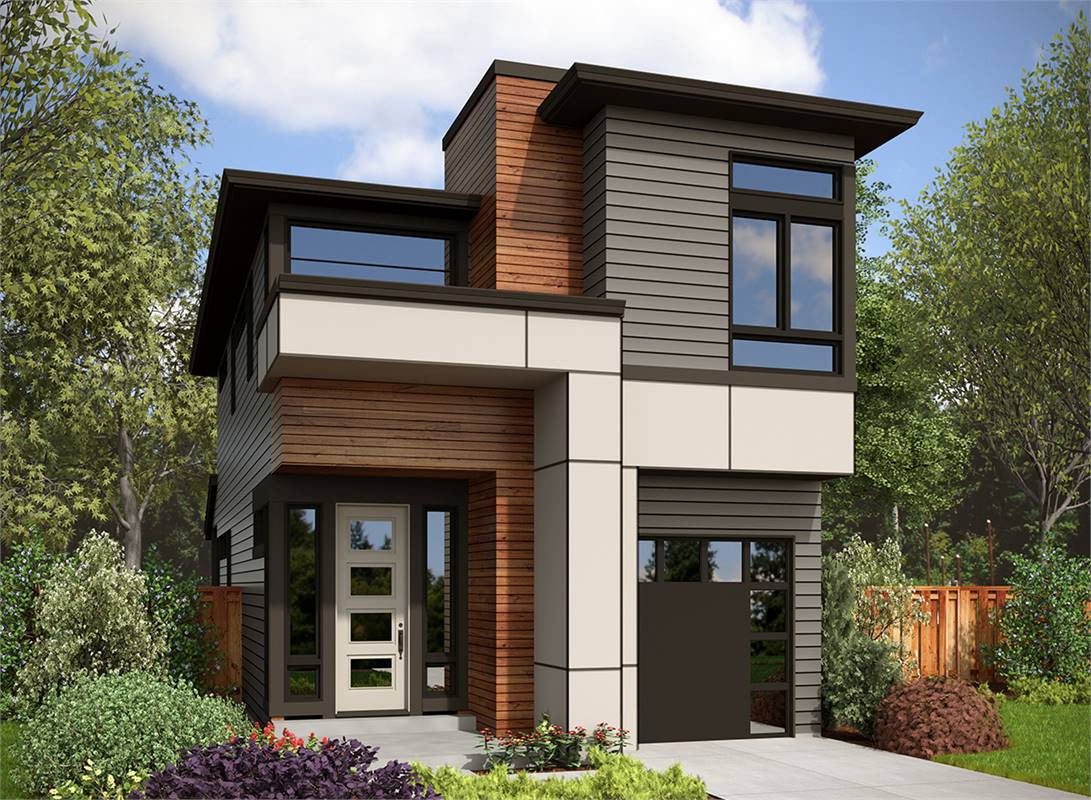 The Perks of Building a Home
Most homes on the market now are new homes. The inventory of existing homes dwindles quickly once they come up for sale. The high cost of materials and supply chain issues make it harder for contractors to stay on schedule. Budgets are worn thin. Lastly, the cost to build a home includes the price of the building lot. With the volatility of land pricing, it is best not to wait if you plan to build for yourself. Pay attention to the market and prepare strike when the right time comes!
On the flip side of the coin, now is the best time to sell your existing home for the greatest profit. Imagine how you could reinvest that profit into your new home! With interest rates as low as they are, it is a great time to borrow. Most investment brokers recommend borrowing as much money as you can, for as long as you can. Now is the time to take your equity and invest your money where it will do you the best.
Once you have your lot picked out, choose an affordable home plan from an online plan company like Direct From The Designers. You will need to provide a set of plans to your lender before they will approve a loan. You can obtain home plans in a few different ways. Buying an existing stock plan and modifying it may be the best way to get exactly what you need quickly. Having custom blueprints drawn up by an architect is expensive and time consuming, so most people don't go this route anymore.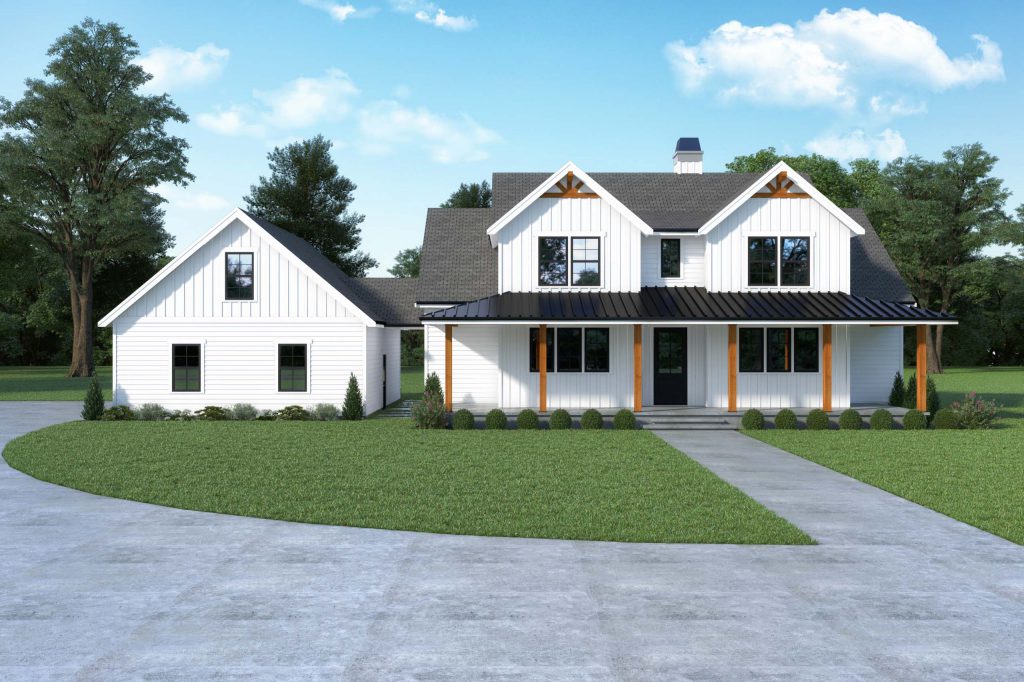 Look at House Plan 8628, a custom design that is now available for sale to the public as a stock plan. Modern farmhouses like this are extremely popular, especially among the 72 million millennials in the market for a new home.
Remember, you can make modifications to any plan as necessary! Just contact us to let us know what you want, or you can ask your builder or a local designer to make changes for you.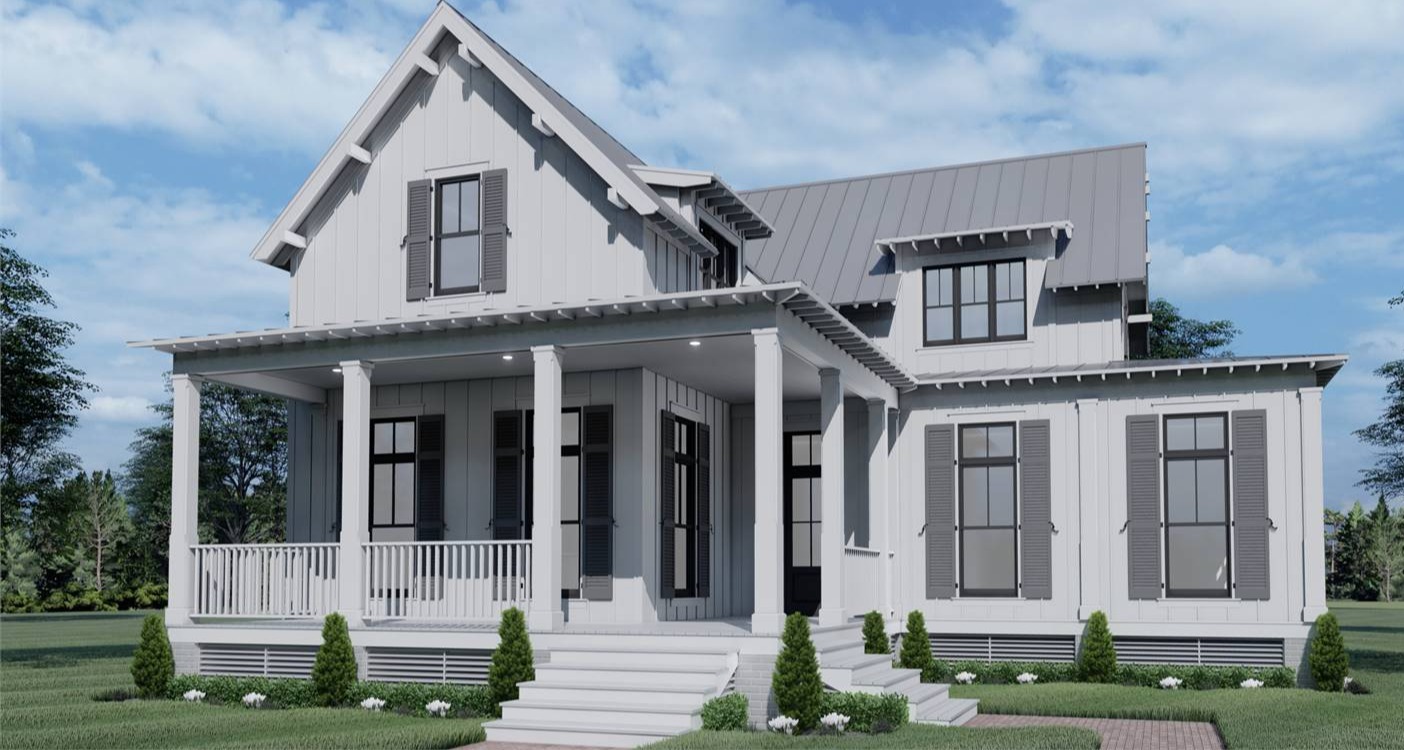 Perhaps you'd like to see some homes that already include modifications? That's exactly what you'll find in our Customer Preferred Collection. Based on some of our best sellers, these plans have been reimagined using modifications that our customers submitted! House Plan 5300, for example, is based on House Plan 9772. We took this popular design and made it more affordable for the average family!
Keep on Top of Building Costs
Supply and demand dictate the cost of building. You should expect to spend at least as much per square foot when you build new as you would buying an existing home. Remember that some builders have fixed costs while others do not, so you could end up paying more for a new home than originally quoted. Interview builders and ask about their pricing to find one that meets your expectations.
Make sure to plan for the unexpected, too. You should budget for 10-15% over your expected building costs to account for changing material prices and other things that can come up during the process. Many banks have overage protection built into their construction loans, so be aware of how much wiggle room you have.

While building your own home doesn't have a simple sticker price like buying does, you have more control over what you get. That's why so many people build—to get more bang for their buck! Whenever you're ready to start your home building journey, Direct From The Designers will be here to help you find your dream home and make it a reality.