If you are looking to save more money on your energy bill then you should be sure to select a fiberglass entry door. According to the American Architectural Manufacturers Association, fiberglass entry doors are known for their reliability, durability, customization, and energy efficiency.
"If it becomes apparent that you are in the market for a new door, consider one made of fiberglass," says Fielding in a Therma-Tru® press release. "A solid fiberglass door is up to four times more energy efficient than a solid wood door, plus you get the benefits that fiberglass has to offer, including resistance to rot, rust, dings and weather."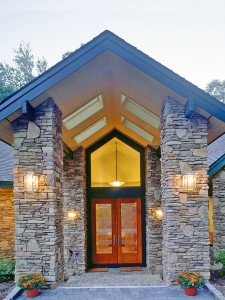 Fiberglass entry doors, like Therma-Tru's® are designed and engineered to work together as a complete system of components.  Together these components provide lasting performance, security, and energy-efficiency. The multi-point locking system included on Therma-Tru® fiberglass entry doors engage a series of locks at different places on the frame and the adjustable security strike plate can withstand up to three times the force of a standard strike place.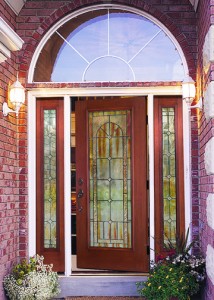 If you want your dollar to go far, then you can rely on Therma-Tru's® Tru-Defense® Door System. The Tru-Defense® system maximizes the seal between the door and frame to keep out the damaging effects of wind and rain, while helping increase your home's energy efficiency. You can purchase an optional upgrade system that includes weather stripping, a corner seal pad, bottom door sweep, and profiled sill. These components work together resulting in a fiberglass entry door system that can withstand severe weather conditional along with day-to-day wear-and-tear.
When it comes to entry doors you can't go wrong with a fiberglass entry door. Not only are they reliable, durable, and completely customizable but they are designed to keep you safe. So take a look through Direct from the Designer's extensive collection of house plans and then select the perfect fiberglass entry door for your new home from Therma-Tru®.