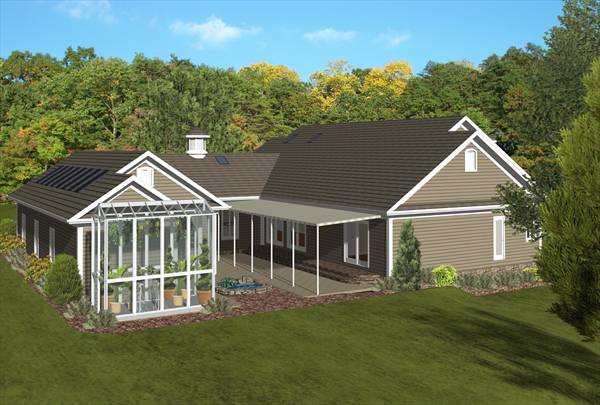 If you are here, you probably want to know how to design an environmentally friendly home. Well, have no fear―with these simple steps, you can have one in no time! Here are some great ways you can upgrade your home to be green, all while saving some green in your wallet!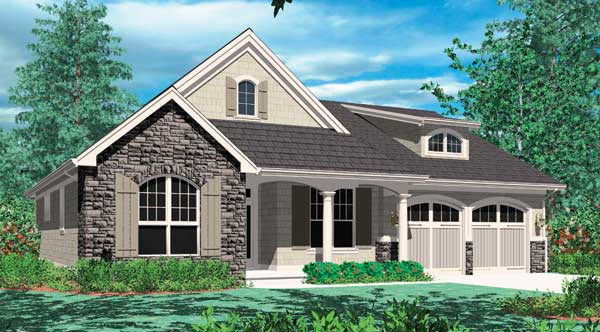 Improve Your Insulation
Everybody knows that better insulation is a huge part of saving on home heating and cooling costs. However, most people don't know how insulated their homes actually are. Even fewer know what they can do to improve it.
Did you know that certain parts of a home are often left uninsulated? That's right, areas such as attics and garages are major sources of heat loss.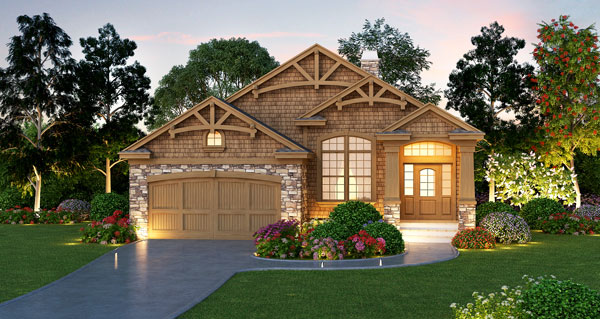 Have you ever felt like some rooms in your home are warmer or cooler than others? Their insulation may be uneven or lacking. If you want to update your current home, consider talking to a contractor about blown insulation. This is piped directly into the walls through small holes that are closed afterward, giving you maximum results with little disturbance! And for an extra-eco-friendly option, ask about cellulose-based insulation. Whatever you choose, it'll help cut your heating and cooling bills. That's why insulation is our first suggestion for those wondering how to build an environmentally friendly home!
Keeping heat out of your home in the warmer months is also a great way to save energy, particularly in southern areas. For this, consider the benefits of reflective insulation. This thin, papery material is installed inside the outward facing walls and roof, and it sends the sun's heat back the way it came. Used together with thermal insulation, your home will be ready for all seasons!
Control Your Home's Air Movement
Even with the best insulation in your walls, leaky places will cost you money. The spaces immediately surrounding windows and doors are the worst culprits. You might also notice drafts under baseboards and between interior rooms. Short of doing an overhaul to re-install everything, consider easier fixes like caulking gaps and taking advantage of things like curtains. You would be surprised to know just how much heat can be blocked by a set of drapes.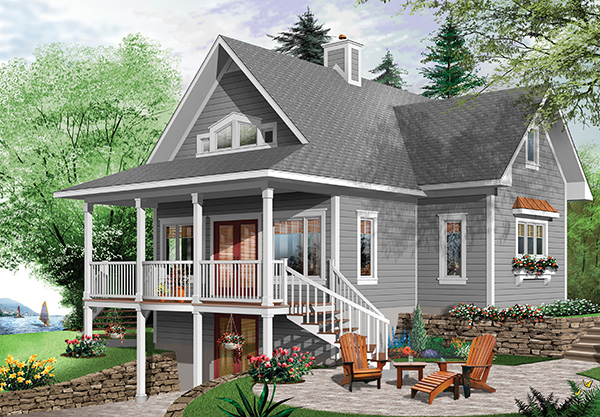 Controlling how the air inside your home moves also helps save energy. Put draft guards under doors that aren't flush against the floor and you'll notice the difference. Installing ceiling fans is a great way to keep yourself comfortable year-round without using tons of energy. Ceiling fans can help you maximize the effects of your heating and air conditioning depending on the way they spin!
Limit Water Use
A fast shower isn't the only way to save water. Installing aerators on your fixtures will cut down usage without sacrificing cleanliness or affecting the style of your plumbing. This is an easy and effective step to help you get an environmentally friendly home!
An aerator screws onto the tip of your faucet and limits water flow while mixing air into the stream. The result is a tap that doesn't splash and still has plenty of pressure. This simple fix can go a long way to lowering your water usage!
There are also plenty of water-saving shower heads out there that give you the same benefits. Spend some time updating the fixtures in your bathrooms and kitchen to really make a positive impact.
Consider a House Timer
Don't pay for energy you don't need! If your HVAC is on all day when you're at work and the entire family is out, you might as well throw money away. This is where a new, high-tech thermostat can come to your rescue. These programmable devices put your heating and air conditioning on a timer to ensure that it's nice and warm or cool when you're home, without running at maximum power all day and wasting energy. Wi-Fi-enabled thermostats are super popular and can be monitored remotely to better control your energy usage.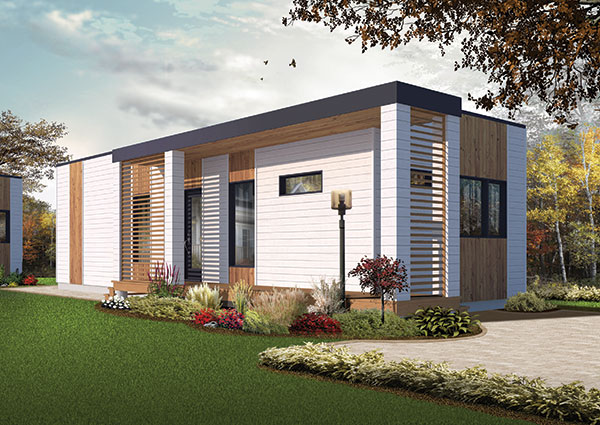 Embrace Native Landscaping
The amount of water and fuel that goes into a perfectly manicured lawn can be outrageous depending where you live. So, your landscaping is a critical part of your home's eco-friendliness. Accept that not every climate lends itself to that golf-course-type lawn.
Problems arise when people try to sustain a beautiful but unrealistic lawn in an area that doesn't allow it. But you can still have a fantastic yard without high-maintenance grasses. Look into hardier species that are suited to your climate and that will grow without too much intervention on your part. And if your area is too hot or arid for grass, consider natural brush and/or rocks for a stylish look.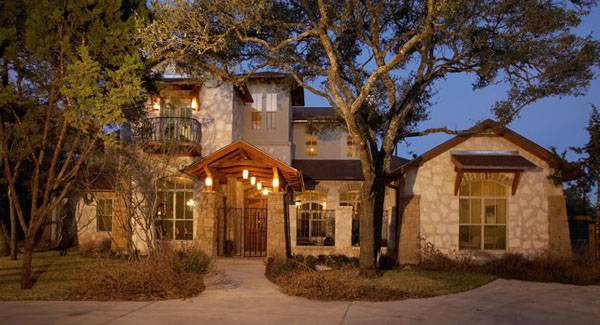 Also check out the native trees and shrubs you can add to help vary your landscaping. They'll give you something beautiful to look at in every season. When you consider the resources saved in the process and that your yard will look better as a result, they are definitely an upgrade all around!
Looking to Build Green?
If you're looking to build after learning how to design an environmentally friendly home, you'll want to check out our collection of ENERGY STAR/Green House Plans. These plans meet high standards for energy efficiency and are available in a wide range of sizes and styles. As always, let us know how we can help if you require any assistance!