We're over halfway through November and in just a week we'll all be sitting at our dining room tables with a turkey and mashed potatoes.  If you tend to be the one who hosts the holidays in your family, you want to make sure you have a dining room to host your family's Thanksgiving dinner. Open floor plans are great for casual get-togethers but when it comes to dinner parties, you're going to want a place to fit a table that seats (at least) eight.  Here are some fabulous house plans that feature a dedicated dining room for your entertaining needs.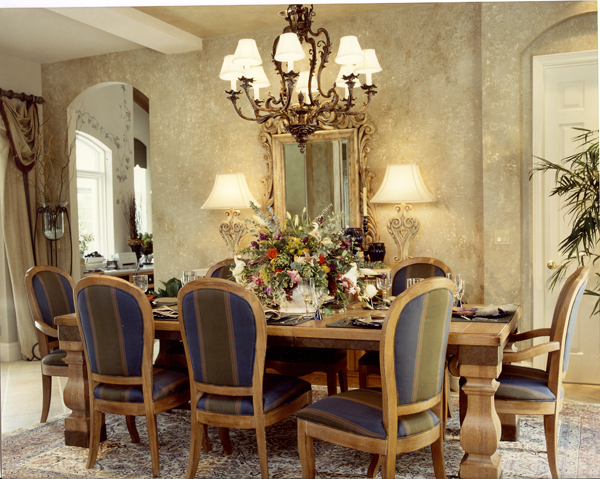 The dining room in this house plan is perfect for your gatherings. The dining room combines with the foyer and living room creating a spacious floor plan for casual entertaining. Not only is the dining room inviting but the rest of the house has several amenities that are sure to keep you happy for years to come. With everything from a well-integrated three-car garage to lots of outdoor living space, this house will be perfect for your family gatherings year-round.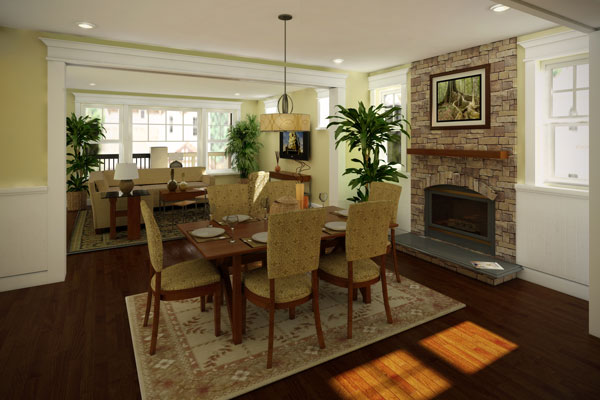 Just because this cottage is small doesn't mean it can't have a functional dining room. With this house plan you won't just save on heating and cooling costs, but you will also benefit from efficient and compact design.  The kitchen is designed with a buffet server and eating bar that are perfect for staging your Thanksgiving dinner.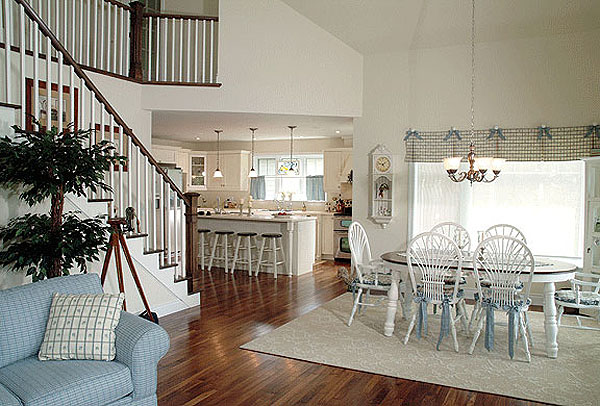 A dining room might be a luxury, but if you have a sloped or view lot, a dining room is a big bonus for this home. This house plan is one of the most sought-after models by owners of view lots. The ample windows insure that your main living space, including your dining room have gorgeous views. A large central island in the kitchen doesn't hurt either as you're setting up your feast.
Whether you will be hosting your first Thanksgiving in your new home or you're a seasoned pro at your family's annual turkey dinner, you will want to take a look at a house plan with a dining room. Not only will it give you a space for lots of family memories, but you will be thankful for it down the line as your family gets bigger. Take a look through Direct from the Designers top-selling house plans and see if you can find a home that meets your needs.