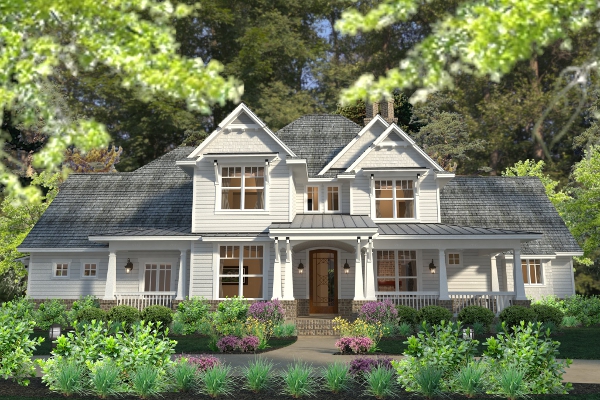 There are several different foundation types available, and choosing the proper "firm foundation" to build your new home on is incredibly important. Of course, cost is always a factor and should be taken into consideration. However, there is so much more to consider when making this decision.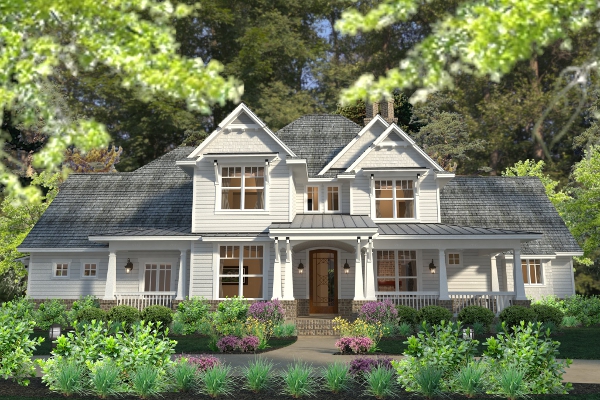 Your land, for one, may be made of clay, sand, or another kind of soil that makes this decision for you. Your builder or township will likely know if this is the case, and they can steer you toward the best choice. Also, the slope of your land, or lack thereof, needs to be taken into consideration. A gradual slope may lead your build to a crawlspace foundation while a steep slope could make a walkout basement work perfectly.
Start by getting to know the most common foundation options, what you should expect them to cost, and how they can best serve your family – plus, we'll show a few of our favorite floor plans along the way!
Basement Foundation Types – Daylight, In-Ground, or Walkout
Often the most expensive to build, basement foundations are still worth considering. You can add an abundance of square footage to your home when you build on this foundation type. Plus, access to utilities — often difficult to get to with other foundations — becomes a nonissue! Think about adding guest space, game or media rooms, a classic basement bar, and/or additional family living spaces. With all of the square footage afforded by a finished basement foundation, the only limit is your imagination.
Those building in colder climates or on sloped lots often choose to build with basement foundations. The footings for a home must be dug and poured below the local frost level. This makes the choice to go a bit further and do a full basement much easier. With a sloped lot, the excavation cost for a walkout basement is less burdensome. Walkout basements are a wonderful option for waterfront or poolside homes — imagine the entertainment possibilities!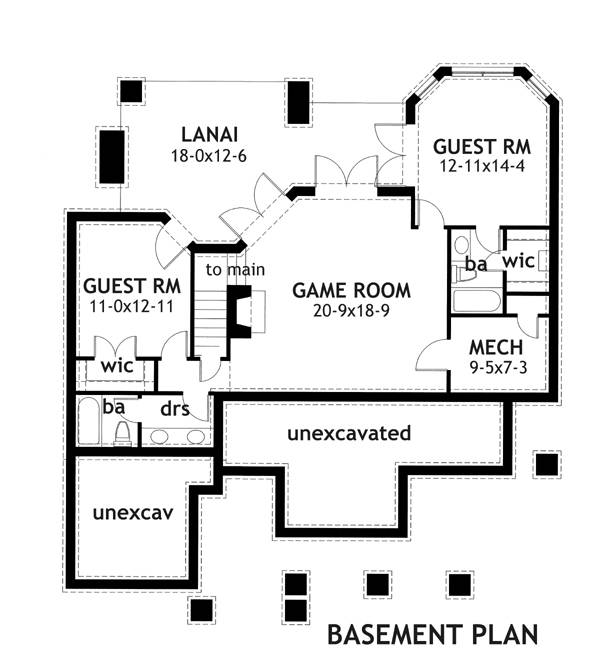 Not all basements are created equal, so let's make sure we know the different options available.
In-Ground Basement
An in-ground basement is either completely or mostly underground. The only access to an in-ground basement is through the main level of a home or through cellar doors outside. Some start at ground level, while others start just above to allow space for small windows for light. Customers typically choose an in-ground basement when building on a level lot, as excavation costs to create conditions for a walkout basement can be costly.
Daylight or Walkout Basement
A daylight basement offers one or more full-sized windows on its exterior walls. Walkout basements, however, often have these windows plus a door that opens to ground level outside. Our customers usually prefer a daylight or walkout basement, because they lack the "basement feel" that many try to avoid. People enjoy the warm brightness afforded by the natural light the windows and doors provide. Again, a daylight or walkout basement is great for a sloped lot — you'll save when you don't try to flatten the land!
Leaving a basement unfinished can save big during a build, and it leaves room to "spread your wings" in the coming years. Check out this article "Don't Forget the Future Basement" that explains how to design and finish your unfinished space.
Most Popular Foundation Type – Slab Foundation
The most popular type of foundation, about half of all new homes in the U.S. are built on slab foundations. Because a slab is by far the most cost-effective choice, customers flock to this budget-friendly option. If you're looking for quick and easy, a slab is the way to go!
A slab foundation can often be poured directly on the ground or on a bed of gravel. Your builder may need to do just a bit of excavating beforehand to create a usable surface. A local engineer might have to inspect your slab's blueprint or see what it looks like on-site before further building can take place. Your builder or local building department can tell you all the necessary steps for your area.
According to Investopedia, "Slab foundations are more common in southern states with warm climates, where the ground is less likely to freeze and cause the foundation to crack." A slab foundation also works perfectly for areas where high water tables keep basements from being feasible. A slab likely won't be an option if you're building on a sloped lot, however. A crawlspace or basement is likely best in this case.
Get the Best of Both Worlds – Crawlspace Foundation
A crawlspace is unique, as it combines aspects of both a basement and a slab foundation. A crawlspace's fairly inexpensive design assists those who hope to remain conscious of budget. The 2-3 feet of space (or more) it provides below the home allows access to mechanical and plumbing lines. This can help save time and money on repairs for years to come!
A crawlspace is also a wonderful option for customers building on a sloped or slightly sloped lot. Customers and builders often choose this foundation when building in a flood zone. Footings are first dug to create a level building space. This in-between space between the ground and first floor acts as a barrier that protects from flooding.
If you're ready to build, or considering a new home build, "Tips for Selecting the Perfect House Plan" may be the best place to start! Or check out our collection of Top Selling House Plans to get an idea of what's popular.