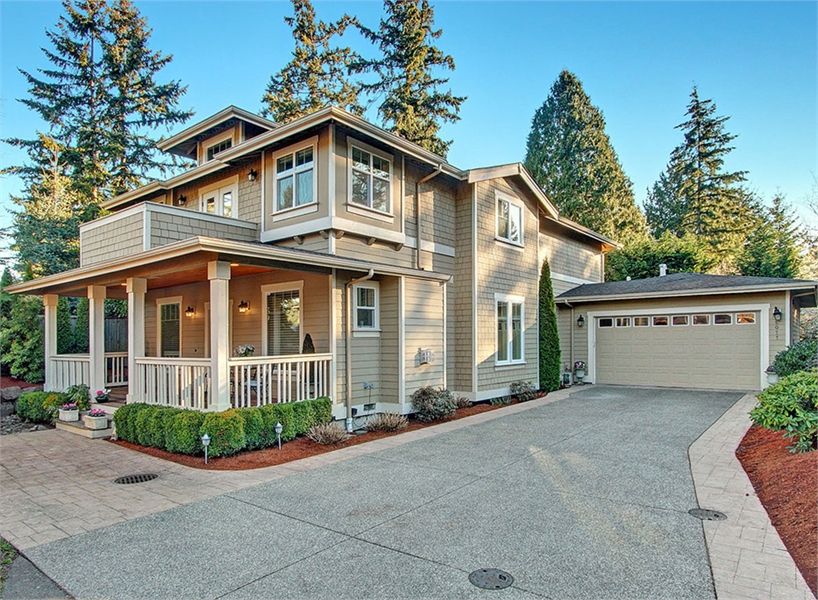 Trend-setting style and bustling urban living–city life has so much offer. With these tips on how to build a house in the city, this dream can be your reality in no time!
When most folks think of city living, they often think of astronomical rent for a tiny space and a lifestyle only attainable for the wealthiest few. But there are ways to mitigate cost, so don't let preconceived notions force you to settle! Start the journey by realizing that you can build in a budget-conscious way in the city of your dreams, and then look at what you have to work with.
Whether you want to build close to an urban center or in a nearby suburb, these homes are ready for it all. And with thousands of unique designs to match any dream, each one can inspire your home search.
Beautiful Designs to Match Your Dream Location
Different parts of the country lend themselves to different home styles. This is true of cities as well. While one person may want to build a sleek modern home in an up-and-coming arts district, another could want a traditional Craftsman to match the character of an established tree-lined street. The beauty of building a home in the city is that it allows for so many expressions of style. Embrace what your location has to offer through a home of your very own!
No matter where you build, it is important to survey the surrounding area. What styles do you see? Are there any building restrictions (height, width, etc.)? What are the lots generally shaped like? Are there any HOAs to get approval from?
Once you have these answers, narrow your search for the perfect plan. Our Advanced Search can even sort designs down to specific room features and other necessities!
DFD-7458 is one of our most striking and unforgettable contemporary homes. Just imagine how it would look as an urban build where it could take in amazing city views. Do you like this bold look? Explore more modern home plans to find the right one for you.
DFD-2522 is another great find if you don't want to go super urban or modern. A plan such as this with its traditional style and classic architecture has plenty of character. You'd think it had been around for a hundred years! Check out some more of our favorite traditional homes and think about how each can offer an established look and feel perfect for the more historical areas of a city.
Embracing Your Lot
City builds present some unique challenges. Limited space and narrow lots can create headaches if you aren't prepared to address them. But don't worry… we're teaching you how to build a home in the city. We have the answers!
Most homes built in urban areas end up being narrow plans. These designs, like DFD-7767 (above), address the often limited widths of city lots by building up and back instead of out. While you might get lucky and find a lot that allows for a wider plan, we suggest preparing yourself to search through narrow homes.
But don't let the word 'narrow' worry you. Many of these designs have just as much space as their wider counterparts. And some of them come with totally unique features–just check out the roof deck on DFD-9690 (below)! So, if you think that you'll need to work with a narrow lot, we have plenty of homes to choose from.
Maximize Your Space
Especially where square footage is tight, choosing a creatively designed home is key. Whether it's a tiny home with multi-use areas or a larger design with added storage throughout, you want to make sure that you get the most bang for your buck. This is especially true when to decide to build a house in the city, because when your lot is limited, every inch of space counts!
Need more ideas for tackling tricky city situations? Consider a narrow home with a drive-under garage. In places where parking is rare, this feature will be invaluable as it provides parking without extending the footprint of the house! You might also want to be flexible in your search to get the exact features you need. For example, there might be few homes with dedicated office space that fit the bill, but if you search for plans with an extra bedroom, you can find the space to create what you need.
If you have any questions about how to build a house in the city, feel free to reach out. We are always happy to help customers find and customize plans, no matter their size or budget. Even if you have other questions about the home building process, just let us know!