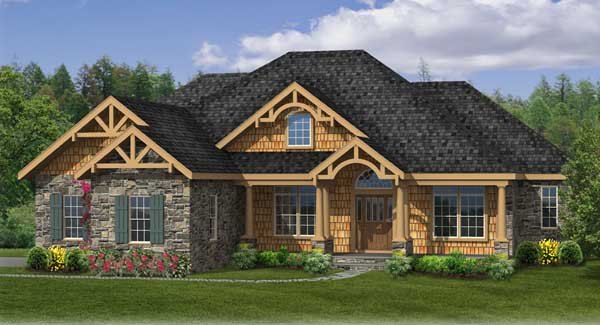 Have you ever dreamed of building your own home?
From picking the floor plan to fit your lifestyle, carefuly choosing the perfect layout for maximum comfort and accessibility. To choosing the materials used for the exterior, flooring, tile, paint colors – putting your mark 100% on every detail of the home.
Below are seven Craftsman style home plans that many of our customers have chosen to build just like that over the past few years.
7. Plan 4422