8 Fall Home Maintenance Tips
by Lauren Busser Direct from the Designers' Editorial Director
Autumn is a beautiful time of year. The leaves change, seasonal vegetables make their way to our tables and the cool weather means that it is time to get out those cozy sweaters and coats. And, as the chilly months begin it's time to start thinking about getting your home ready for the winter. Tasks such as cleaning gutters, servicing your chimney, and having your heating system inspected should be done in the weeks and months leading up to the first snowfall. Here are some tips to keep your home functioning properly and your money in your pocket this fall season.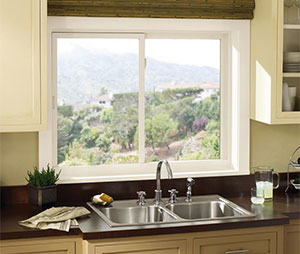 Mind Your Gutters
Annually, your roof drainage system diverts thousands of gallons of water from your home's exterior and foundation walls. Clogged gutters can lead to damaged exterior surfaces and water in your basement.
You can keep you gutters clear by cleaning your gutters before the leaves fall and then installing mesh guards or installing leaf-proof gutters. When you are hosing out the gutters look for leaks and misaligned pipes, and make sure the downspouts are carrying water far away from your home's foundation. Pooling water should never be permitted closer than ten feet from your home.
Seal Gaps and Cracks
Fall is also the time to check your home for air leaks. Gaps in caulk and weather stripping can account for as much as ten percent of your heating bill. This is why it is important to check weather stripping around doors and windows, which can deteriorate over time.
A simple way to check is to close the window or door on a strip of paper. If the paper slides easily your weather stripping isn't doing its job and needs to be replaced.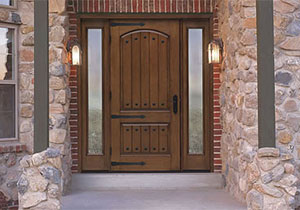 Fix Your Roof
Nothing is more frustrating than a leaky roof. Once the dripping begins, finding the source of the leak can be difficult and time-consuming. Stopping problems like this before the ice and snow turn them into a bigger problem is much simpler and easier.
You should inspect your roof from top to bottom, using binoculars if necessary. Look for shingles with cracks or other damage, and carefully scrutinize metal flashing in valleys and around vents and chimneys. You should also check your gutters for large accumulations of granules which are a sign that your roof is losing its coating. This may indicate that your roofing is nearing the end of its useful life.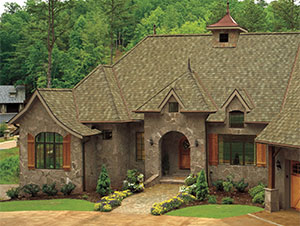 Repair Damaged Sidewalks and Drives
A damaged sidewalk or driveway is a hazard year round but when the weather turns icy the dangers worsen. Fixing small problems before the first winter storms is critical to preventing bigger problems and expensive headaches. Cracks larger than 1/8th inch wide, uneven sections and loose railings on steps should all be repaired now. Lots of smaller jobs can be done on your own but major repairs should be left to experienced hands.
Give Your Furnace a Physical
Your furnace should be checked once a year by a professional. Schedule your heating inspection as soon as possible in the early fall. Particularly if you notice anomalies like noisy fan belts, sub par performance or erratic behavior from your thermostat, you should have the inspection performed immediately.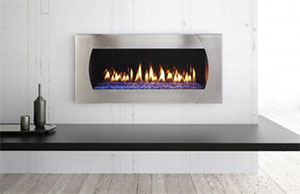 Gather Around the Hearth
Even if you only use your fireplace occasionally, it should be checked annually for damage or hazards. The biggest danger is creosote build-up, which could result in a devastating fire. Inspecting your fireplace is a task best left to a professional chimney sweep. A chimney sweep will not only clean and inspect your fireplace but they will also check your chimney for blockages or tar deposits, the structure of the chimney itself, and check the damper and lintel.
Prevent Gas Problems
Keeping an eye on your gas heater is both a safety and cost issue. Improperly maintained, a heater could emit toxic gases into the air of your home or may simply cost you more to operate. You should also check air-shutter openings and exhaust vents for dirt and dust. If dirty, vacuum the air passages and make sure they are free of debris. Follow the manufacturer's advice for any additional assistance.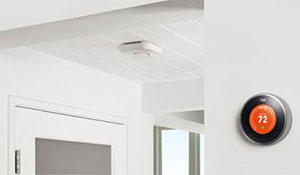 Keep Your Family Safe
Check your alarms, smoke and carbon monoxide detectors to make sure they are in working order for the winter. Also take the time to inspect your fire extinguishers around the home and do a test of your fire escape plan to finally ensure your family's safety.
Taking these steps will help to guarantee the health, safety and longevity of your new home now, and in the many happy years to follow.