Gorgeous, Green Architectural Columns & Millwork
When it comes time to decide what type of architectural millwork you want to add to your home's exterior, you'll be pleasantly surprised by the wide selection of materials and products available, such as window shutters and trim, dentil and crown mouldings, balustrades and columns. All of these elements will help define your home's architectural style and add to its curb appeal.

Thanks to new technology from companies like Fypon®, who manufacture high-density polyurethane products, you don't have to settle for the high cost and maintenance of wood millwork. Fypon® manufactures high quality, architecturally authentic urethane columns and millwork that's affordable, flexible and virtually maintenance free.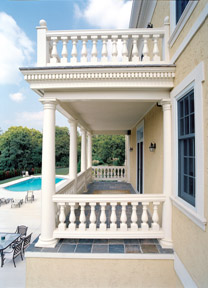 Define Your Boundaries

Transform an ordinary porch into an impressive and elegant design with Fypon® Balustrade Systems and Columns.These products are available in a wide range of styles and sizes, so you can easily make a patio, balcony and stairway more inviting. Since they are made from urethane, you'll enjoy long lasting beauty with very little maintenance.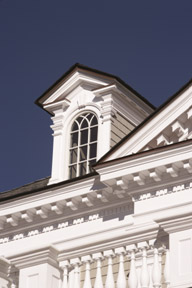 Decorative Millwork

Fypon® Decorative Millwork is a great choice for adding architectural detailing to your exterior. Their extensive line of decorative millwork (over 1,800 items to choose from) includes brackets, corbels, dentil blocks and gable pediments to help personalize your home.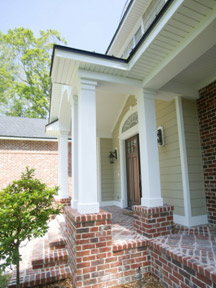 Amazing Transformation

Fypon® Structural Columns combine traditional styling with strength to enhance you home's exterior. Constructed of high-density urethane and reinforced with steel, their columns are designed to be beautiful as well as durable. If you've already met the structural requirements of your project, you can save time and money by adding Fypon® PVC column wraps.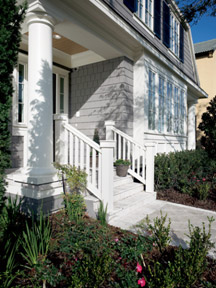 High Tech Railing System

The QuickRail™ synthetic railing system by Fypon® is ideal for harsh weather conditions because it will not decay, warp, fade, chip, splinter or rust. It's available in tan or white and sold as a complete set.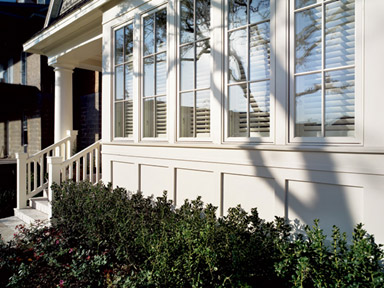 Endurance with Style

Fypon® PVC Trim and and bead board offer you endless possibilities to create a unique exterior design on your new home without the high cost and maintenance of 'real' wood. PVC is flexible, affordable and maintenance free. Additional benefits include resistance to rotting and warping.